Despite increased scrutiny of TikTok's potential for privacy violations by US and UK regulators, nothing appears to be slowing down the company's rising ambition to become a major global e-commerce player.
TikTok's ad engagement is powerful: 92% of users say they've either purchased something they saw promoted on the platform or are willing to do so, according to this M&C Saatchi Performance report.  No e-commerce retailer can ignore those kinds of stats.
"Because people spend so much time on the 'For You' Page, creators want to get on that page so their content can go viral," says Jennifer Sudo, Managing Partner at M&C Saatchi Performance. "This forces people to think creatively about what users want to see."
Even in the US, where TikTok has faced the most intense pushback from government agencies and colleges, more than half (56%) of American users there said they had been inspired to hit "buy" after seeing an ad in their feed. An additional 36% of US users expressed interest in a product purchase after being exposed to marketing on TikTok.
The slow start to TikTok Shop
While TikTok has now been downloaded 3.5 billion times worldwide, its launch of TikTok Shop, has not easily capitalised on the app's general dominance.
The TikTok shop first debuted in a handful of Asian countries, including Singapore, Thailand, Vietnam, Malaysia, and the Philippines in the spring and summer of 2021. The UK shop opened later that same year. Hoping for a similar success rate to that achieved in the Asian market, TikTok had planned to launch the live shopping offering in other Western European countries at the beginning of 2022, then later expand to the US.
With targets failing to be met, those plans were scrapped as influencers and brands dropped out of the scheme, admitting that it was not the most efficient investment of time and funds.
Sarah Penny, Content and Research Director at Influencer Intelligence, said at the time that social commerce was still in an early stage of development in the UK, US, and Europe compared to Asian markets, where consumers feel less familiar and hence uncomfortable making purchases from live streams or social platforms.
"The familiarity with the format has seen live streams perform much better in China than in Western markets, which are not yet as receptive to QVC-style shopping features on social, or more specifically TikTok", she said.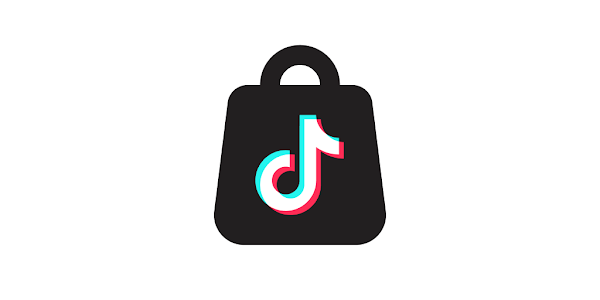 After its delayed expansion, the TikTok Shop has now begun to roll out across America, Canada, Australia, and New Zealand. Spain plans to be the newest member as of last week.
The "Shopping" feature allows users to purchase products directly from the app. Reducing the friction between purchase inspiration and completion has led to  higher conversion rates for advertisers. This feature, which was first introduced in 2020, has been cited by retailers as the reason for a significant increase in sales via TikTok. TikTok Shop Live events have also appeared to boost engagement. Last year's Summer Sale event posted over 276 million live views, and drove nearly 135 million views on associated hashtags.
Cheap ads are behind TikTok's growth
TikTok is in a battle for growth against its social media competitors. Its idea to offer cheaper advertising rates might make TikTok the smarter choice for brands over Twitter, Facebook, and Instagram, owing to lower costs and higher levels of engagement. But it must be remembered that TikTok's growth reflects its relative newness compared to its social media rivals.
However, its competitors are by no means losing the game. Facebook and Instagram's parent, Meta, had a 20% share of the worldwide digital ads market in 2022, compared with TikTok's 2% share.
Although its share is smaller, TikTok's advertising strategy is outperforming its rivals as its algorithm is able to target specific audiences based on their interests and behaviour, making it a more effective tool for reaching potential customers.
In 2022, VaynerMedia shared the major differences between social media platforms and their costs for obtaining impressions. The cost for 1,000 impressions from video advertising on TikTok is almost half the price of that on Instagram Reels, a third cheaper than Twitter, and 62% cheaper than on Snapchat.
Pathmatics also reported in the same year that the top 1,000 US advertisers increased their spending on TikTok, spending an average of $338 million per month on the app.
The platform is continuously updating its features and algorithms, making it more user-friendly and effective for businesses. As a result, it's likely that more brands will begin to use the platform as a way to reach their target audience and increase their sales.
But is TikTok really the future of e-commerce?
TikTok is expected to continue to grow in popularity and become an even more important player in the e-commerce market. However, TikTok users depend on the platform for engaging content, not specifically for a shopping experience. Still, TikTok has demonstrated an ability to experiment until it overcomes an obstacle..
It's clear that TikTok's unique selling point is its mastery over short-form video content. But as TikTok quickly became the mega-platform that it is today, other platforms caught on to the secret behind its success with younger audiences, introducing the birth of Instagram's Reels and YouTube Shorts.
It's still early days for TikTok. The company is years behind its social media rivals when it comes to marketing data and deep-rooted brand partnerships.
However, in many ways it's years ahead.
It's Gen Z's favourite social media platform, with 48% of Gen Z saying they're addicted to TikTok. And alongside Amazon, TikTok's ad revenue is surging, whilst Google and Meta's drops. TikTok is expected to generate $8.6 billion in ad revenue in 2024, which will position the app into the fifth largest digital ad publisher in the US.
The TikTok boom certainly doesn't seem to be dying down anytime soon. Even if consumers aren't purchasing directly through TikTok, the recommendations served to them on the app are still playing a major role in their purchasing habits.