Shan Hanif is CEO of Genflow, a full-service brand creation agency and sheds a light on what his busy schedule looks like.
"When I first started Genflow, I was a believer in the 'startup CEO lifestyle'. I thought it was important to follow high-profile thought leaders, read entrepreneur books to try and emulate the type of company VC's typically invest in. I quickly realised that this wasn't the path for me. My strength is as an operator, not just a CEO and I've built Genflow by taking fast action and following my intuition," said Hanif.
"Genflow has a fast-paced, high-performance collaborative culture and as a team, we've just had our strongest quarter yet with our clients really ramping up their businesses and brands. The pandemic has proven to us that it's not about where you work, but the team you've built around you," said Hanif.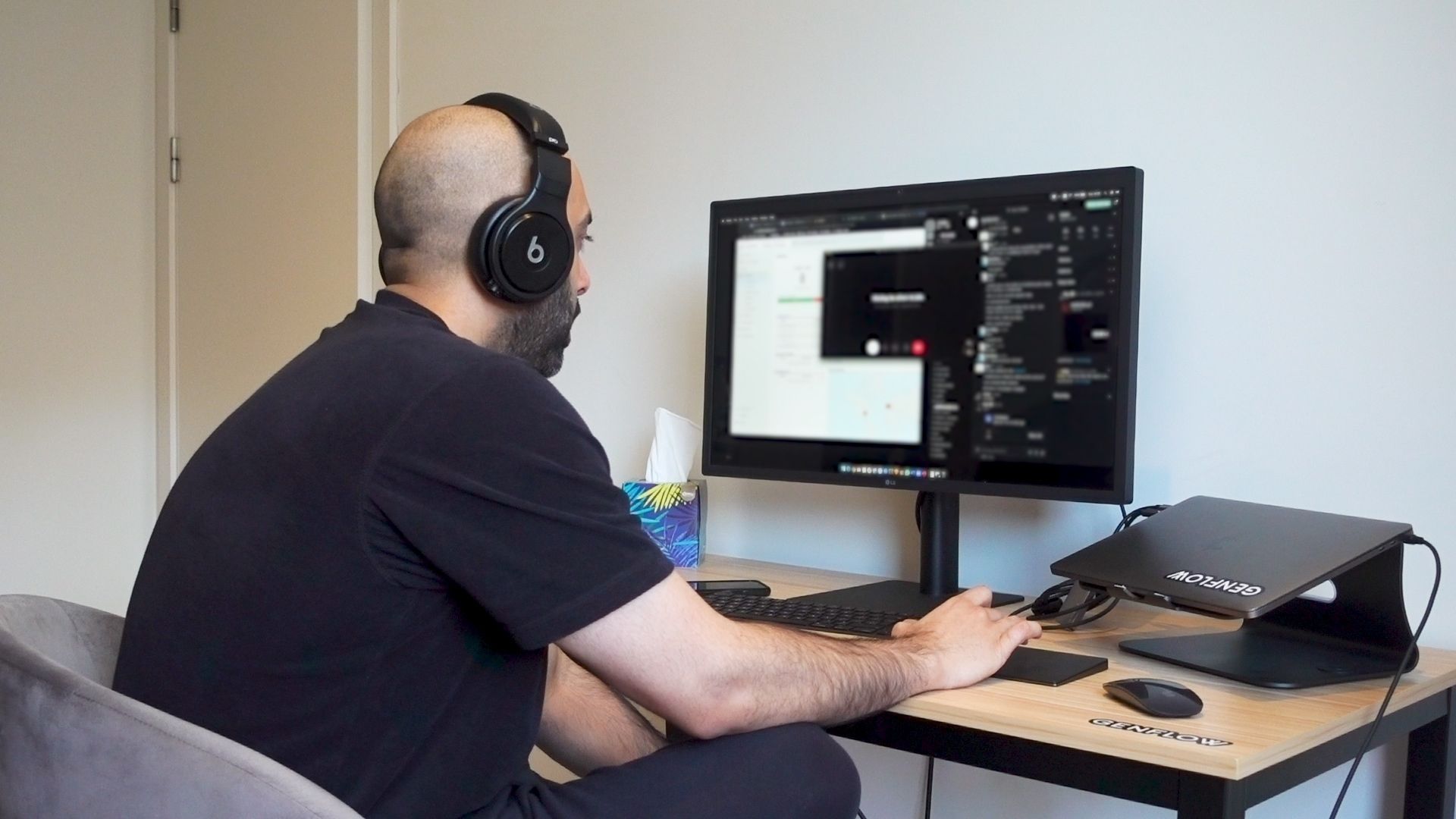 8:30am-10am: My day starts the night before, so early mornings tend to be quite relaxed. I often wake up to hundreds of Slacks, WhatsApp messages and emails from our LA office and US clients so I'll spend the morning responding and checking priorities for the day. Before the lockdown, this would give the team time to prepare any work they need to discuss with me before I got into the office. Now it means I can spend more time with my young daughter.
10am-12pm: Mornings are spent with various teams across the business. In these meetings, we only discuss tasks with immediate or pressing actions. For anything that isn't urgent, I ask that my team send me email updates, reserving face time for critical discussions.
12pm: Before lockdown, I'd grab a salad or sandwich from a local café. Now we try to cook lunches as a family, I'm no Gordon Ramsey but I'm getting there!
12.30pm-3pm: Afternoons are where I focus on tasks that require a lot of input from me. I turn off all distractions on my phone and laptop, so I have the space to concentrate. This week I have been working closely with Genflow Tech in the development of our new data platform, 'Genlytics'. I can't go into its workings now as it's still a work in progress, but we're confident it will have a huge impact on our business and the influencer economy more broadly.
3pm-4pm: Late afternoons are for my clients. We discuss their businesses, launches, and share ideas for new brand directions. Today I spoke with fitness entrepreneur Shona Vertue, who we recently launched a brand-new members-only programme with. It's our policy to always hold a post-launch debrief (via Zoom) with clients. Transparency is important and discussing the successes but also acknowledging where improvements can be made to further streamline our operations is of the utmost importance at Genflow.
Thankfully, the launch was a huge success, so Shona had reason to celebrate and it was a great call. Seeing my clients happy with their brand takes me back to when I launched Genflow. It's that same feeling that drives and inspires me to continue pushing Genflow and our client brands to new heights.
For many clients, working with us is the first time they have the opportunity to become a CEO and on top of that, they have huge followings hanging on their every move. It can be an overwhelming and isolating experience and so we really like to focus on bringing them into the Genflow family; it's not just providing our expertise but also building close relationships and creating support systems for them.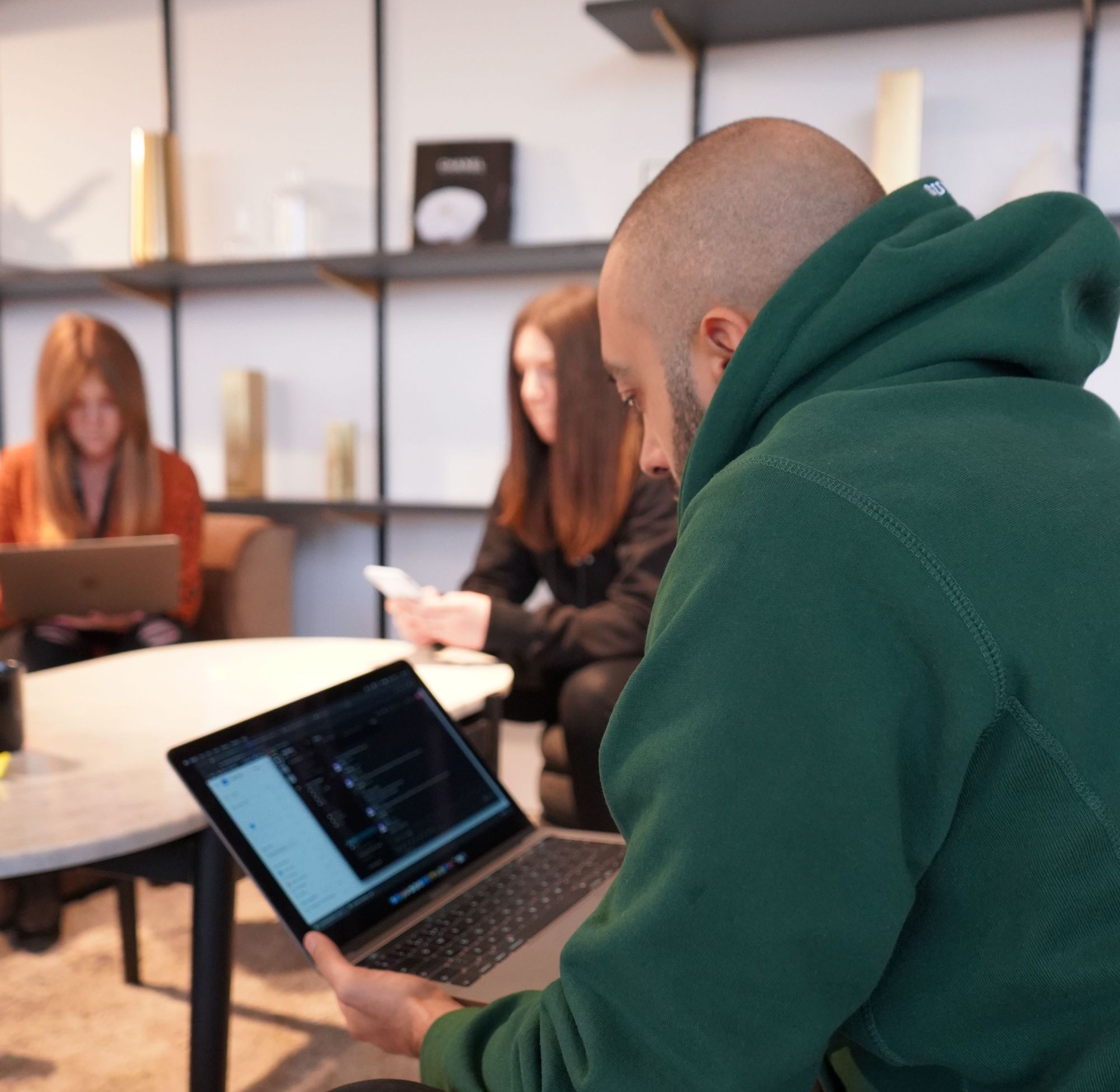 4pm-5pm: I'm active on social media, and this is the time that I'll usually spend writing posts, filming videos, or discussing new content ideas with my team. I get a lot of questions from my followers and my client's followers about how to build a business, or how to be successful, so I try to share what insight I can. Usually, it just comes down to hard work, which isn't always the most popular answer.
5pm-7pm: Our L.A office opens at 5pm and the US has started to wake up by now, so my day tends to start again. I'll check in with the team, speak with our US clients and hold calls with prospects. Tomorrow I have a brainstorm scheduled with CAA, the agency based in LA to see how we could help their clients capitalise on the opportunities that becoming an influencer entrepreneur holds.
7pm-10.30: This is my time to hang out with my family and my daughter, cook and exercise. Along with the rest of the world, I've had to adjust to the home workout. I usually rotate my fitness routines across Genflow clients (a perk of the job) depending on the day.
Today I worked out via live stream with Mike Thurston. Mike is one of our long-standing client partners and his guides have always been a favourite of mine! I try to eat a healthy meal with the family and then once they go to bed, I plan my next day and get back to work.
10.30-2am: I've always felt at my most creative late at night, and so I use this time to think strategically about the growth of Genflow and my ambitions for the business. In fact, it was around 2am when I decided to launch our LA office. I booked a flight and hotel, notified the Genflow team and one week later we were stateside and within a month later we had secured an office, warehouse and had a dedicated team on the ground. Things move quickly at Genflow!
Genflow has attracted like-minded individuals, who I encourage to act as entrepreneurs within their department; it's not unusual for us to have late-night conversations where we share ideas for the business and our clients, things we'd love to do and how to do them if we had no restrictions. It's not for everyone, but it works for me and for us as a team.