The countdown is on (13 working days!) for the Influencer Marketing Show (IMS) Europe 2023, and trust us, you don't want to miss out on all the exciting events and features this year's show has to offer, with more networking opportunities than ever before.
You can view the full agenda on our IMS website, which centres around "navigating the creator economy" this year, with a wide array of sessions that will allow you to discover how influencer marketing seamlessly integrates into a comprehensive marketing strategy, and explore how brands can achieve authentic, transparent, and measurable success.
Get ready to mark your calendar for 26th October, when the London Old Billingsgate venue transforms into the ultimate playground for the influencer marketing industry. Let's dive into the highlights that will make this year's IMS Europe an unforgettable experience!
The Official IMS After Party: Bigger, Better, and Ballier
After the smashing success of 2022, we're bringing back the Official IMS After Party! Picture this: exclusive use of Ballie Ballerson Shoreditch from 5:30 pm, where you can party into the night.
But that's not all – we've got free-flowing beer, wine, cider, and soft drinks to quench your thirst, unlimited pizza to satisfy your cravings, and a complimentary cocktail (or mocktail) to kickstart the festivities.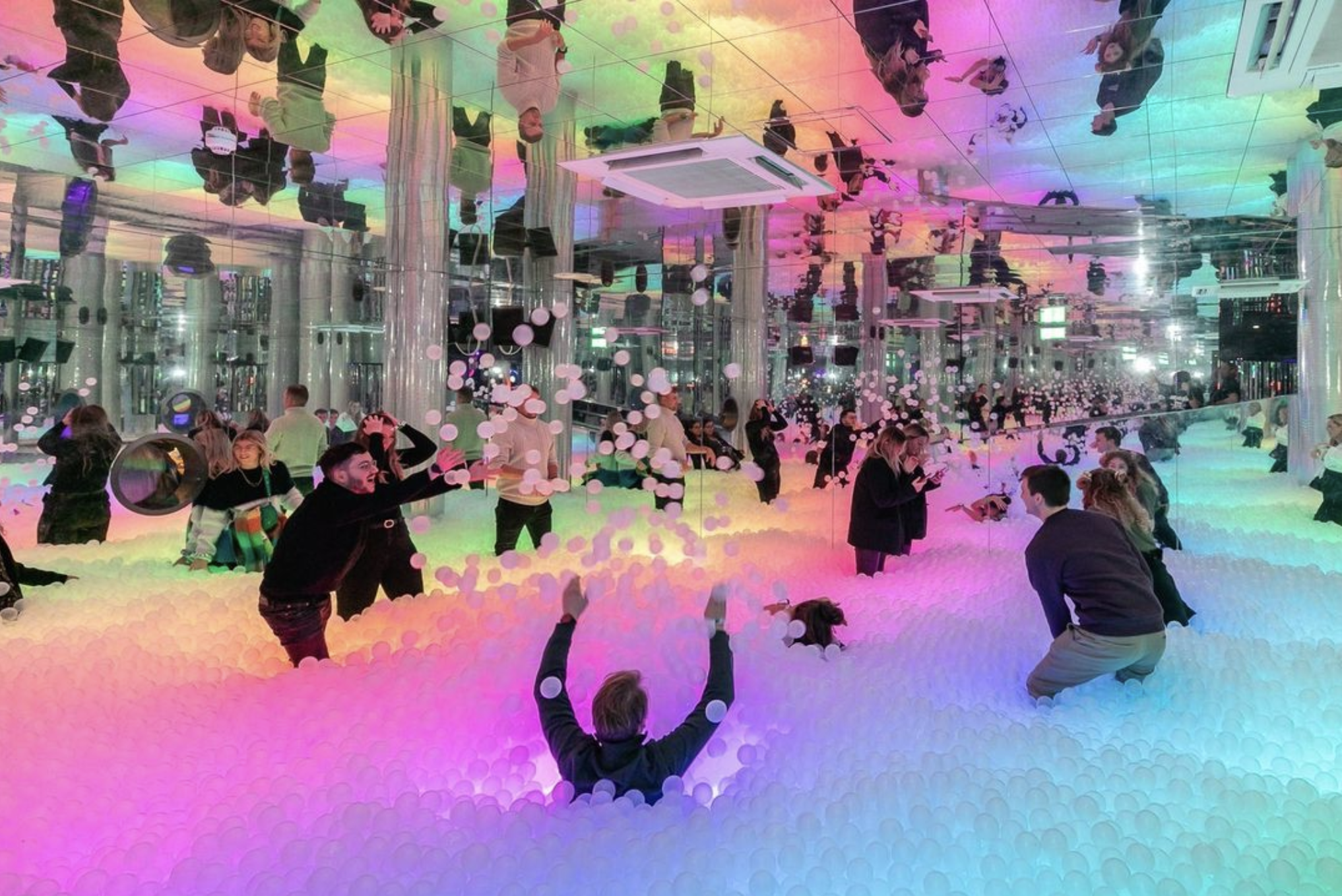 At Ballie Ballerson, you'll find not one but two ball pits, a live DJ dropping the hottest beats, and a room filled with familiar and fresh from the Influencer Marketing world. It's the perfect opportunity to continue those game-changing conversations or celebrate the deals that you've secured with your team.
Have you downloaded the IMS app yet?
To get the most out of IMS this year, you'll need the official IMS app sponsored by Billion Dollar Boy. This app is your passport to connecting with the right people in advance. Once you're connected, you can book 1-2-1 meetings within the Partnerships Lounge, meet at other zones, or chat online with your newfound contacts.
The app has multiple features on offer for you to really get the most out of your IMS experience. If you're looking to connect with the right people, the app allows you to access the full attendee list and use smart filters to find the most valuable connections, as well as an AI matchmaking feature for personalised recommendations. But that's not all, the app grants you access to the event floorplan so that you can locate amenities and pinpoint exhibitor booths.
There will also be no need to wait around at IMS, as you can find your ticket QR code in the app for quick check-in. Plus, you'll never miss a presentation again, with access to presentations on-demand being available via the app post-event. What are you waiting for? Download the app now!
Networking opportunities galore
This year, we will see decision-makers walk through our doors from the likes of Amazon, ASOS, Boohoo, Boots, Clarks, Deliveroo, Dune London, eBay, Epic Games, GymShark, H&M, HelloFresh, Harvey Nichols, HSBC, John Lewis, and L'Oreal amongst many other industry giants.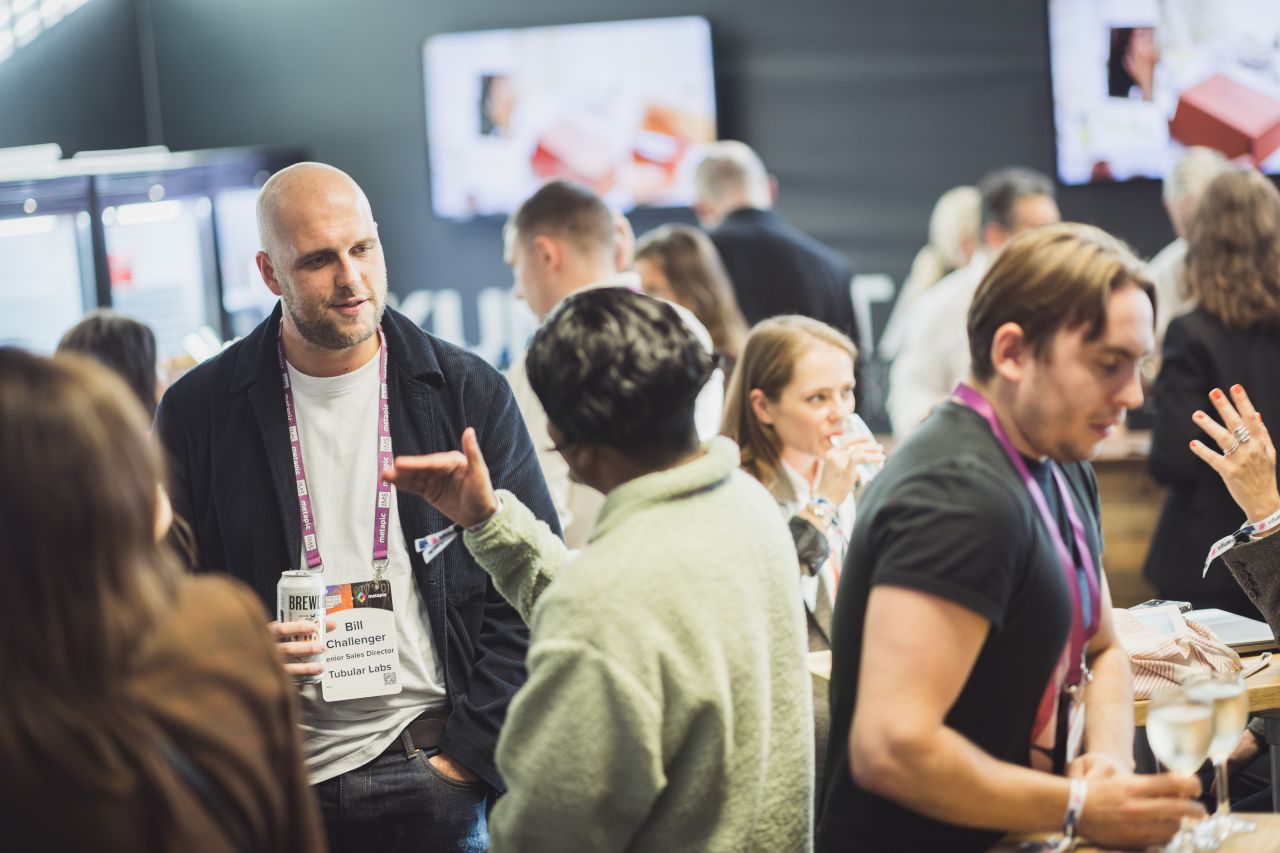 IMS Europe 2023 offers a plethora of networking opportunities so that you get the chance to connect with the industry's biggest and brightest names:
Bookable meetings in the Partnership Lounge: Hosted by Hello Partner, the lounge provides hundreds of 20-minute 1-2-1 bookable meetings via the app.

The VIP Room: VIP pass holders enjoy exclusive access to a lounge with a complimentary bar, refreshments, workstations, and VIP networking.

London Bridge Terrace: Enjoy street food, alfresco meetings, and breathtaking views of Tower and London Bridge.

The impact.com Prosecco Lounge: Creative collaborations start here, so don't miss out on networking sessions.

Meeting Nooks: Find these meeting spaces throughout the venue for deal-making and discussions.

The Sports Bar: Grab a drink, enjoy casual meetings, and recharge yourself and your tech.
Partner with The Voicebox
Brand new to IMS this year is The Voicebox, a hub that will connect underrepresented voices within the creator economy and highlight important topics that need to be addressed in the space.
Located within the breathtaking confines of The Vault, The Voicebox is a groundbreaking educational programme and networking opportunity to revolutionise the way we connect thriving yet underrepresented communities and initiatives with the wider partnership marketing industry.
We're looking for more partners to help us bring The Voicebox to life  - do you have an initiative you want to champion? Or do you lead a community group within the industry? Let's join forces!
Help us provide future founders with insight and knowledge from current inspiring leaders. Email events@hellopartner.com with your ideas – we can't wait to hear from you!

IMS Europe 2023 promises a day filled with insightful discussions, networking, and valuable connections. So, mark your calendar, secure your tickets, and get ready to join the Influencer Marketing community for an unforgettable day in London!