Google has launched a new advertising platform, Shoploop, a mobile-only video shopping platform that allows brands and influencers to create short videos to promote their products and share reviews.
The Shoploop experience is more interactive than scrolling through images on traditional e-commerce sites. All Shoploop videos are shorter than 90 seconds and helps users discover new products in an entertaining way whether you want to try at-home nail stickers or purchase a new concealer. At the moment, users are able to scroll through a feed of posts in various categories including hair and nail. The advertising-only platform is currently focused on skincare, makeup and nails.
Google said in a statement: "Shoploop helps you get product reviews from real people who are knowledgeable about the products in a particular area."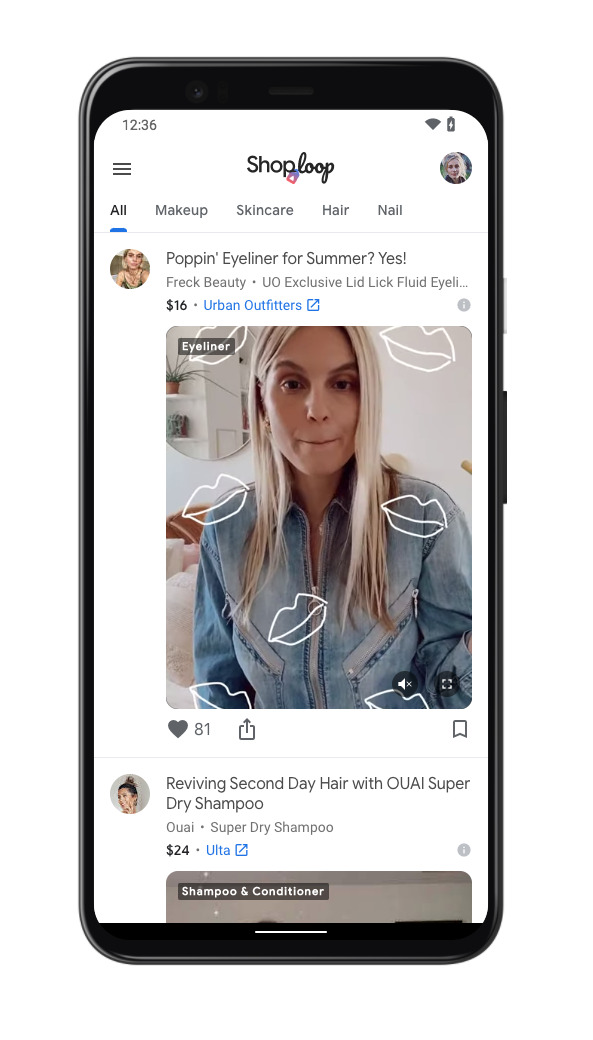 The goal is to provide a platform where users can review and recommend products and help others shop directly from their videos. Once you find a product you like, you can either save the product to buy later to click straight to the brand's website to complete the transaction. You'll also be able to follow Shoploop creators and share videos you like with friends and family.
Created by Google's experimental Area 420 team, Shoploop is currently only available via mobile but it is looking to bring it to desktop users soon. This means users don't have to download a separate app but instead just log in via their mobile web browser. Shoploop doesn't appear to be available globally yet.
If you're a content creator or a store owner in any of the beauty sector, you can apply to become an exclusive Shoploop creator.