Digital Voices
Digital Voices x Duolingo: Chunkz and Yung Filly
Digital Voices and Duolingo's campaign aimed to test the effectiveness of creative partnerships with YouTube creators in unlocking the UK Gen Z audience demographic, raising awareness of the Duolingo app, and driving brand engagement and downloads.
The campaign's success can be attributed to the bold creative partnership established with influential UK Gen Z YouTube icons, Chunkz and Yung Filly. Through engaging content on YouTube and Instagram, the campaign garnered over 3 million views, effectively reaching and resonating with the target UK Gen Z audience.
The campaign's ability to leverage the popularity and influence of Chunkz and Yung Filly, while aligning with the objectives of raising awareness and driving brand engagement, played a pivotal role in its overall success. By engaging the desired audience and achieving impressive view numbers, the campaign showcased exemplary brand engagement and demonstrated its effectiveness in reaching and resonating with the target demographic.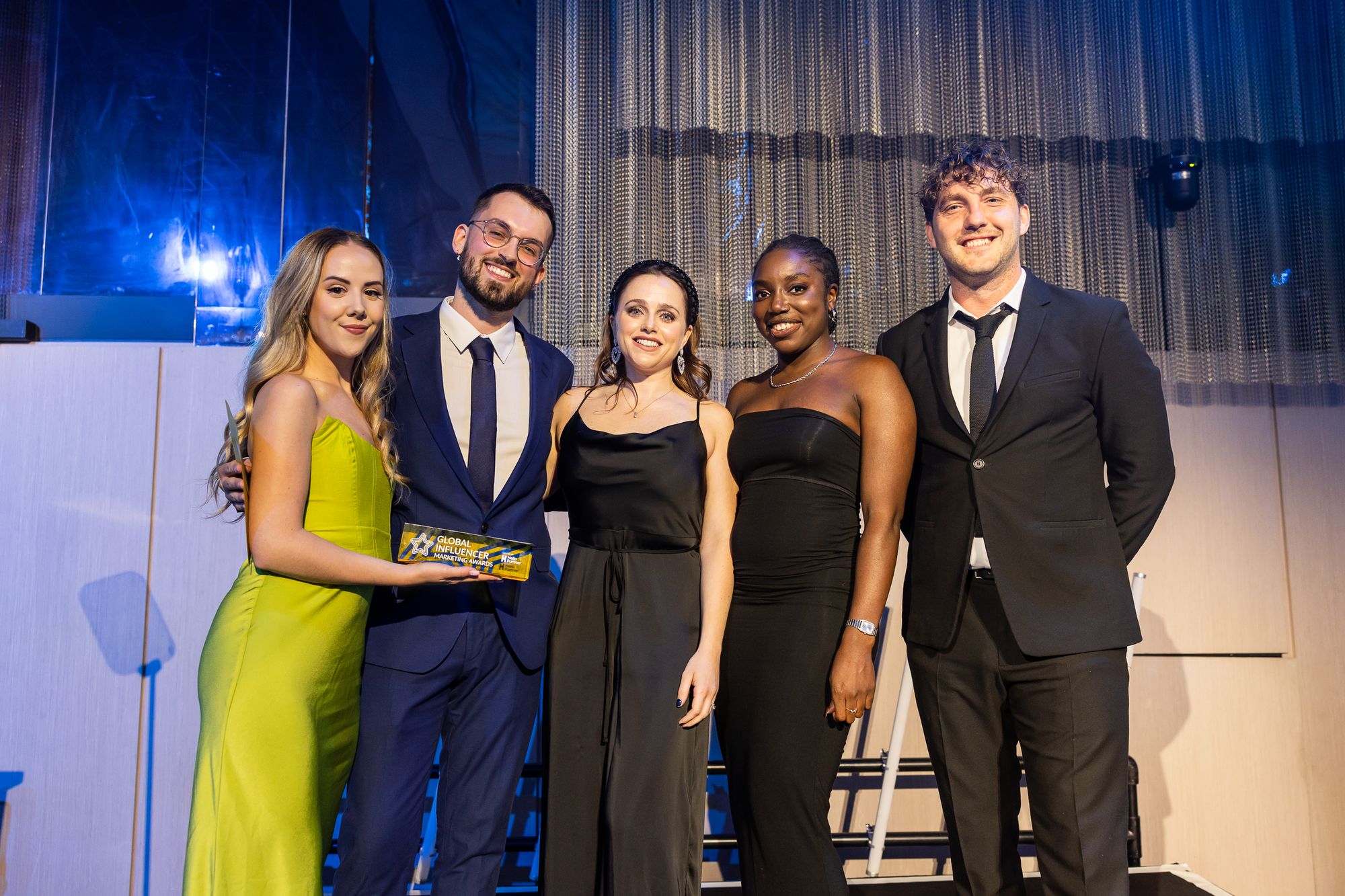 Judges Comments
"This campaign demonstrated great execution, showing that they understood the content, the creators, and the communities involved to achieve solid results."
---
Deep Dive
Hello Partner: Tell me, how do you feel?
Jennifer Adetoro, Digital Voices: Shocked! Very, very shocked. We were up against a lot of really cool campaigns, so to win gold for this is amazing and shocking at the same time, but a great shock.
Iona Kelly, Digital Voices: We're mentally processing it, but it was a great campaign to work on, a great partner, Duolingo, Chunkz and Yung Filly. We had a lot of fun on it and we're just grateful to have won gold for it.
HP: You are the Gen Z experts. What are your plans for the future when it comes to Gen Z at Digital Voices?
Jennifer Adetoro: Just to keep following up with them, engaging with them, and listening to them! At the end of the day, they have the voice and they have the power.
---
Find out more about entering the Global Influencer Marketing Awards
Be among the first to receive event announcements and updates
Join the Newsletter