Pepper Studio
Influencing Installs
Pepper Studio & The FT Edit's Influencing Installs campaign provided a unique take to influencer marketing, with evidence and strategic methodologies. Using a blend of Human Approach, Editorial Exchange, Platform Curation, and Staggered Content, they selected content creators with meticulous care to reach their targeted audience.
The campaign succeeded due to a 360 approach where the brand fully committed to the collaboration, as shown by the FT Edit relinquishing some control to facilitate Steven Bartlett as the app's first guest editor for a day. This carefully considered partnership resonated with Steven's audience while also being authoritative among audiences experiencing the app, resulting in the campaign meeting and exceeding all targeted KPIs.
The partnership will expand in the UK and support the app's launch in different territories over the next 12 months. This campaign has paved the way for the Financial Times to now explore an always-on approach with influencers for their full range of products and services.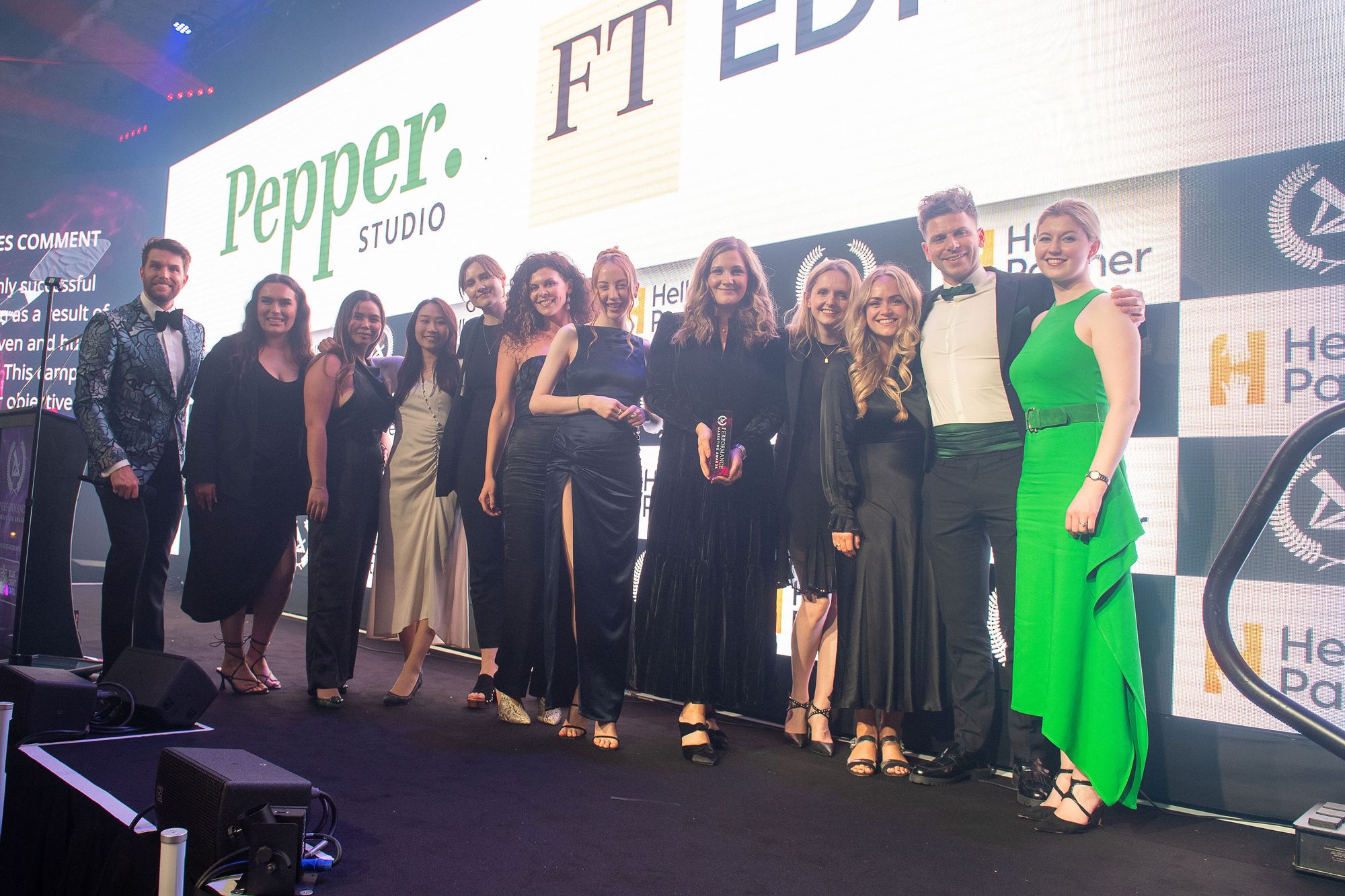 Judges Comments
"A highly successful campaign as a result of a data-driven and human approach. This campaign had a clear objective with their audience targeting and KPI's required."
---
Deep Dive
Hello Partner: How does it feel to win this award, what does it mean for you?
Joe Friend, Pepper Studio: It's such a privilige to be here at a heritage Performance Marketing Awards ceremony – recognised in a space that's reasonably new. We feel proud to be helping to carve a path in a space that brands are still figuring out. It's an honour.
Hello Partner: Bringing influencers into the performance space, what made your campaign different?
Joe Friend, Pepper Studio: We had the real privilige of working with the Financial Times. They are really setting the bar when it comes to inviting influencers to be a part of their brand. It's a co-collaboration, asking influencers to be a part of guest edits, writing articles, which can then be outputted on their own platforms. It's a more 360 approach and it's refreshing to see.
---
---
The Performance Marketing Awards 2023 was held in association with Blue Light Card