Each year we aim to ensure that the Influencer Marketing Awards judging panel is representative of our industry and inclusive of people from all areas of the influencer marketing sphere – and this year is no exception.
The fourth edition of the Global Influencer Marketing Awards will be held at the swanky Sheraton Grand in London on 9th June where we will find out which shortlisted entrants secured the gold, silver, and bronze accolades.
Meet this year's judging panel…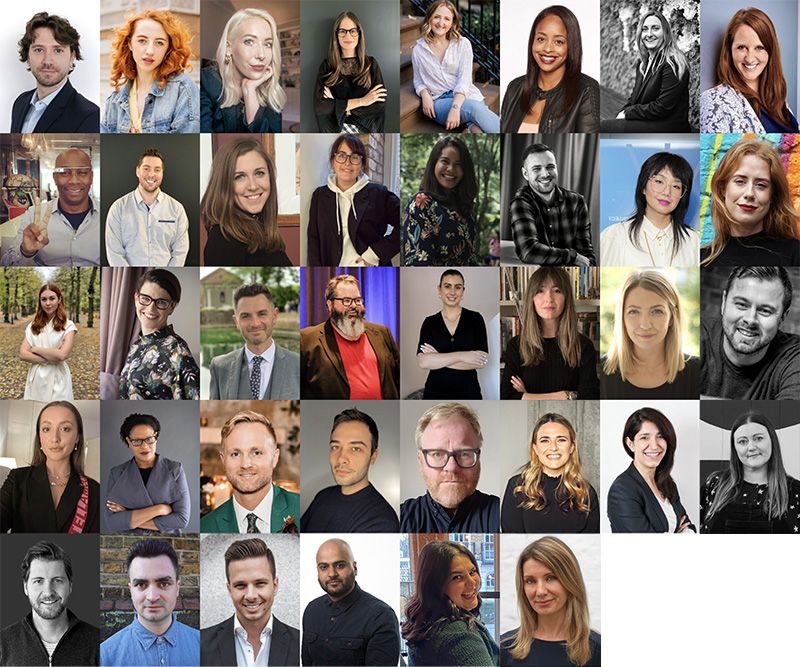 This year's judging panel welcomes new faces and returning industry experts from big name brands such as Volvo Car UK's Advocacy and Partnerships Lead, Danielle Goodall, and Meta's Head of Branded Content, EMEA, Becky Owen.
Danielle will sit on the IMA judging panel for the first time, bringing with her vast experience in leading influencer marketing, sponsorship, advocacy, and events for Volvo Car UK. She has previously held various senior positions within the fintech industry, including VP of Issuer Marketing for Mastercard Worldwide. Danielle was also a founding member of Escape the City, one of the largest startup communities in London where she was part of a movement to help people find more meaningful work and truly make a difference to their careers and the wider world. With this experience, Danielle is well-positioned to judge with knowledge of industry giants and entries from those in the boutique space.
Becky will return as a judge this year having previously brought enthusiasm and experience to the IMA judging panel, before Facebook was positioned under the umbrella of Meta. Over the past year, Becky has grown with Meta, and she has certainly become one of the UK's leading experts on influencer marketing and branded content. Becky has spent over a decade working with some of the globe's more prestigious brands and is knowledgeable and passionate about how the influencer industry is becoming more intertwined with both the digital and physical world.
Another returning judge, joining us from the US, is Jason Falls, Senior Influence Strategist at Cornett and host of influencer marketing podcast, Winfluence. Jason is a true thought leader in the influencer marketing space and is constantly conversing with stakeholders in the industry and picking up on all of the latest and most important industry changes. We warmly welcome Jason's return to the panel.
Also amongst the new recruits to the judging panel is Managing Director at Disrupt Agency, Stevie Johnson, Senior Global Influencer Marketing Manager at gaming company 2K, Zara Waqar, and Managing Director of Social at YMU, Lucy Loveridge.
Stevie brings to the panel his own unique insight into the world of influencer marketing, having transitioned from television star and influencer after his Bafta-winning sojourn on Made In Chelsea, to agency leader today at Disrupt.
Zara's passions lie in driving diversity and inclusion in gaming and influencer marketing. Having made strides in both the gaming and influencer industries, she is uniquely positioned to be a D&I leader on this year's panel.
Having recently taken on a new role at YMU after spending almost a decade at talent management business, Gleam Futures, representing talent such as Mrs Hinch and Zoe Sugg, Lucy will bring fresh takes as well as seasoned knowledge on talent management and successful influencer marketing.
You can head to the Influencer Marketings Awards website to check out the rest of the judging panel compiled of the most knowledgeable, enthusiastic, and varied voices in the influencer marketing space.
Be sure to sign up for Talking Influence's weekly newsletter to be the first to be notified when the shortlist is announced, and for more news on the first in-person IMA ceremony since 2019.