Pinterest has become the latest social network to add 'stories' format to its app. Story Pins will combine multiple pages of images, videos, voiceover and overlaid text that creators can post to their profiles. Story Pins have been in the pipeline for a while but now they have been launched in beta to a number of select creators.
The new feature will make it possible to create step-by-step stories, such as tutorials for recipes or DIY projects, that the company will distribute to users with similar interests.

"We're making it easier for creators who are eager to share their talent, passions and creativity to flow back directly into Pinterest without the need for a website. For Pinners, this means the ideas within a Pin will be more engaging and actionable," said Pinterest in a statement.

Creators with access to Story Pins can use the Pinterest camera to record video, add multiple images as well as text with custom fonts. Story Pins also make it easier for creators to build an audience on Pinterest since they aren't ephemeral and don't disappear after 24-hours as Instagram Stories do.

Like all Pins, Story Pins can be saved to boards for later and will be discoverable over time. They'll also be distributed across home feed, search results and places like the Today tab, and benefit from the visual discovery engine that matches new ideas to people with relevant interests and tastes. Creators can tag Story Pins or videos with topics or interests fueled by the trends and insights on the platform.
Story Pins are available to select creators in the US, with more regions to follow over the coming months.
Creator updates
In addition, Pinterest is also updating its creator profiles with a new display format and updated contact options. Pinners can also react to the ideas they discover from their favourite creators with a range of positive reactions to provide feedback to creators. Creators and Pinners can further interact with image and text comments after they've tried an idea as Pinners share their own take.

The platform has also announced it is launching new analytics tools as well as an engagement tab, where creators can like or respond to photos on Pins in one place, making it easier for creators to connect with their audience. With Pin Stats, creators can see key metrics like impressions and engagement. A redesigned Analytics dashboard shows a detailed view of how content is performing like the categories and interests audiences engage with most.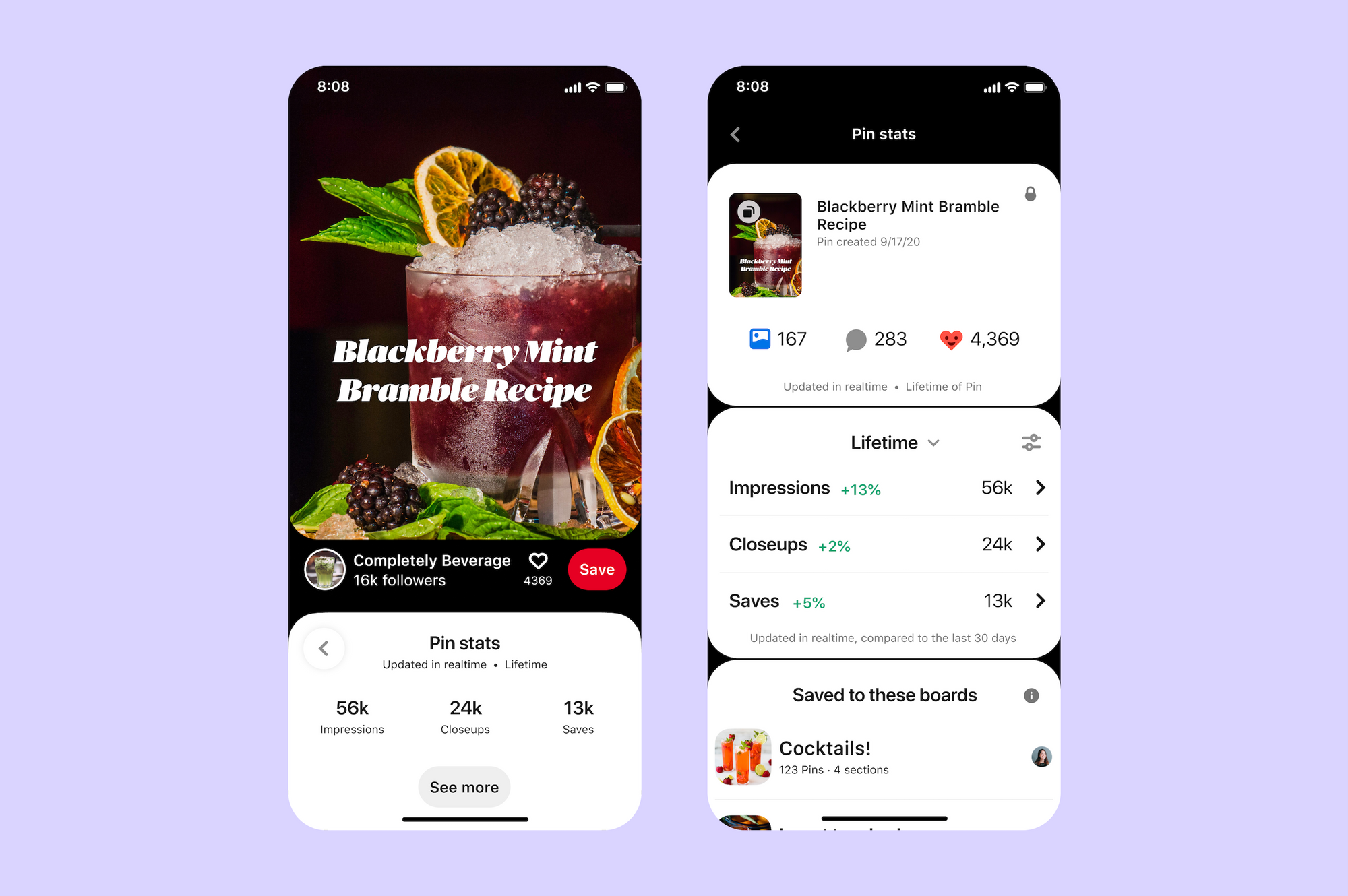 All other features are live for pinners with business accounts. Creators interested about the creator tools and Story pins can sign up here.