Performance-based marketing company Linqia's
The State of Influencer Marketing 2019
report found that influencer marketing has matured beyond a 'test and learn' tactic into an ongoing and effective digital marketing channel.
Linqia surveyed 197 marketers from a variety of industries in February on how brands and agencies are using influencer marketing and how they plan to leverage the channel in 2019.
The report found that over 40% of all marketers had made the shift from one-off, tactical campaign execution to an "always-on" influencer strategy, leveraging influencer marketing across a range of initiatives throughout the year. In fact, 66% of marketers surveyed ran three or more campaigns last year, and more than a quarter completed five or more campaigns.

Influencer marketing has become an integral part of the digital marketing media mix thanks to the rise in authentic, high performing content influencers create and 57% of respondents stated that this influencer content in paid channels now outperforms brand-created content. There has also been an increase in budgets, with 39% of digital marketers surveyed with a digital marketing budget above $500,000 plan to increase their influencer marketing budget in 2019.
"Influencer marketing was originally treated as a once- or twice-a-year campaign tactic, and now many marketers are using influencers year-round," said Nader Alizadeh, CEO and co-founder of Linqia.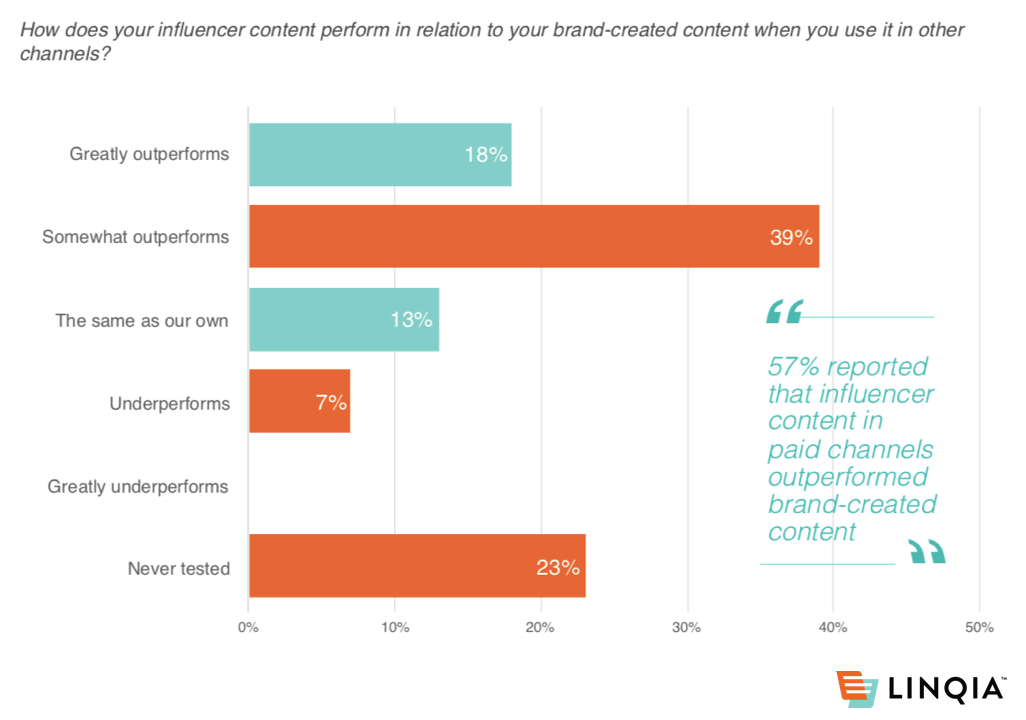 Biggest pain points
Out of those surveyed, 50% indicated that measuring ROI continues to be the biggest pain point in influencer marketing, with engagement still the most important way marketers measure influencer marketing performance (89%), followed by impressions (67%) and brand awareness (65%).
"Each year, Linqia measures the trends in the influencer marketing space with our State of Influencer Marketing report, and this year we found that 57% of marketers have seen that the authentic content influencers create is more effective than brand-created content. Results like these prove why almost three-fourths of marketers are now reusing influencer assets in other channels," continued Alizadeh.
It is clear from the report that marketers are looking to apply the content across multiple paid, owned and earned channels to drive more clicks, conversions and product sales. At the same time, marketers are starting to benchmark the performance of influencer content against brand-created assets as they realise all that influencer marketing can offer.