Everflow
Everflow: Transforming Performance Marketing with Innovation and Customer Success
Everflow's SaaS Partner Marketing Platform has become the go-to solution for over 1,000 brands and advertising partners, setting new standards for performance program management. The platform's performance marketing technology equips marketers with a comprehensive toolset that enables them to seamlessly track every facet of their partnerships and marketing channels. This includes affiliates, influencers, referrals, mobile marketing, and media buying.
Affiliate marketing has traditionally posed challenges in quantifying the full value affiliates bring. Everflow resolves this issue by allowing businesses to consolidate tracking data from all marketing channels into a single dashboard, facilitating deeper performance analysis and evaluation across all channels, including affiliates.
One of Everflow's standout features is its ability to eliminate guesswork. Marketers can precisely gauge how each performance channel contributes to conversions and events, thanks to flexible tracking methods. Everflow's dedication to innovation and exceptional customer service has solidified its position as an industry leader.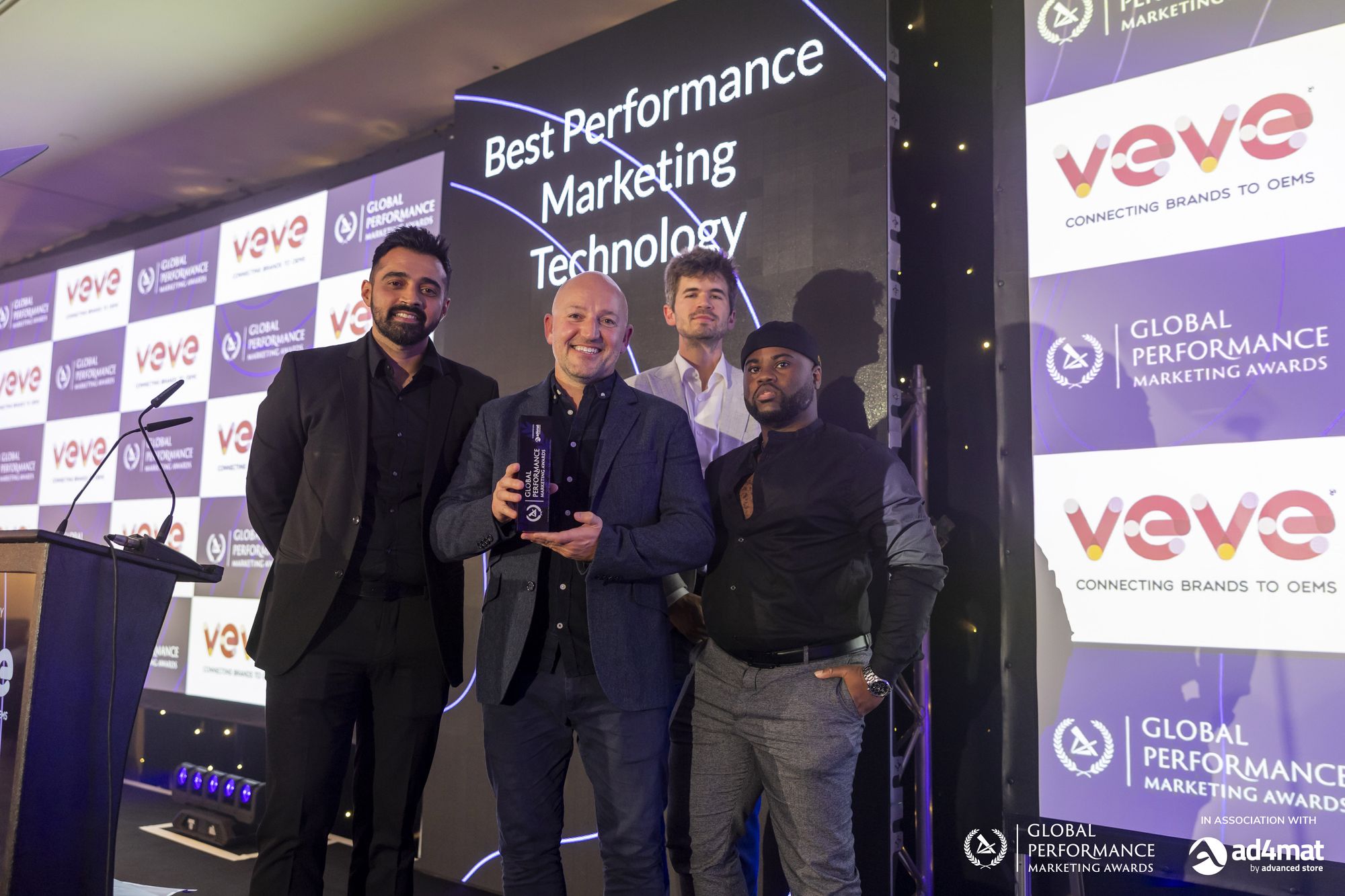 Judges Comments
"Everflow provides advertisers with the insights they need to optimise their marketing campaigns with an additional level of insight. It provides a massive opportunity to change a lot of businesses."
---
Best Performance Marketing Technology was sponsored by VEVE

---
The Global Performance Marketing Awards 2023 was held in association with ad4mat

Find out more about entering the Global Performance Marketing Awards
Be among the first to receive event announcements and updates
Join the Newsletter