Grupo Xcaret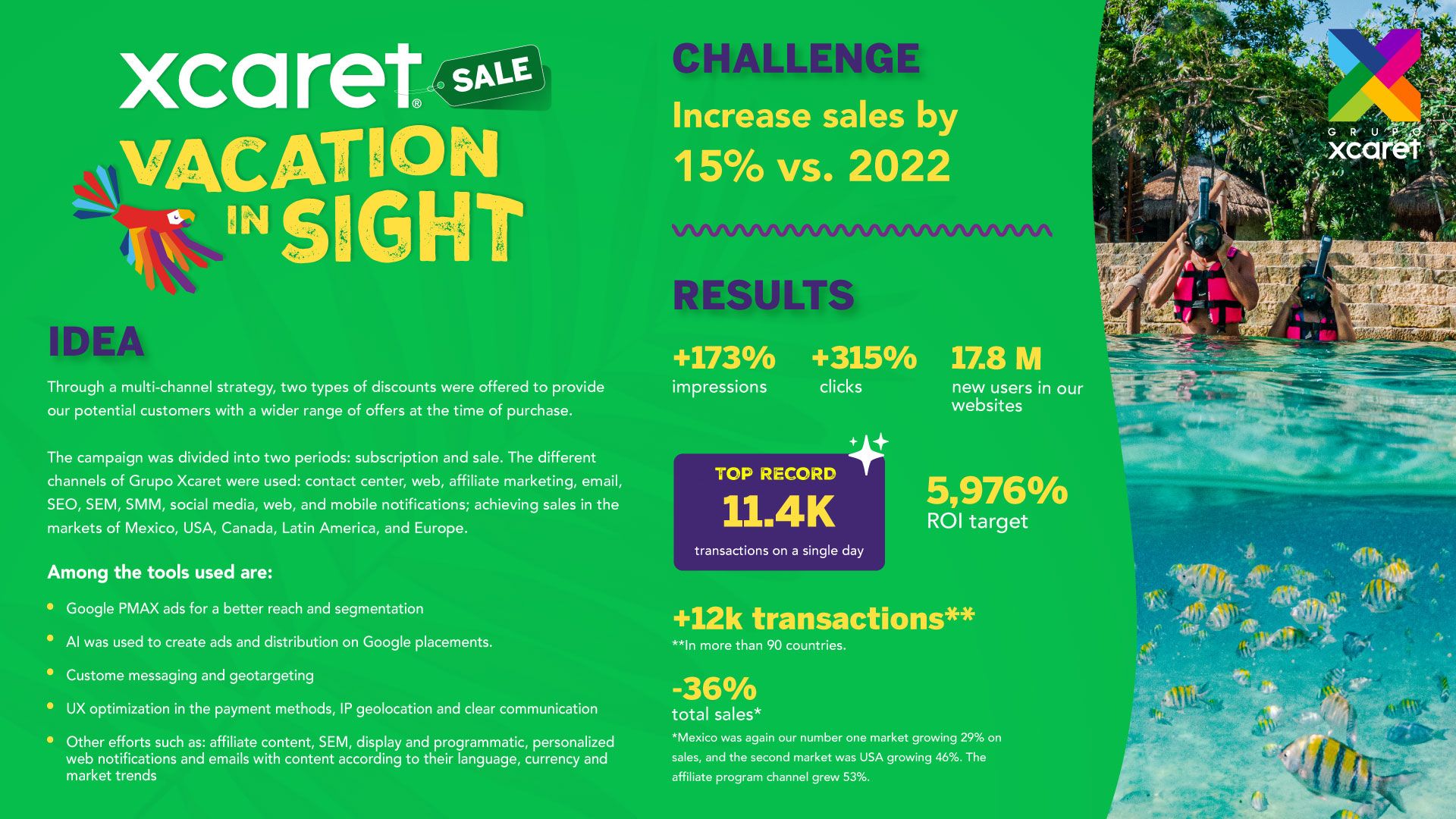 Xcaret Sale 2023
The Xcaret Sale 2023 campaign by Grupo Xcaret, in collaboration with Google, Meta, and Webgains, secured their campaign success through a multifaceted approach that addressed complex challenges.
With over 11 brands under Grupo Xcaret, spanning parks, tours, hotels, and new offerings like Ferries and Catamarans, the campaign faced the formidable task of achieving a 15% sales increase compared to 2022. To meet this goal, a comprehensive strategy was implemented.
The campaign not only tackled the significant challenge of increasing international brand awareness but also introduced innovations across digital platforms to drive direct channel sales and maximise revenue. This coordinated effort showcased the team's adaptability and creative solutions, demonstrating how a well-executed integrated performance marketing campaign can not only meet but exceed ambitious sales targets in a competitive market.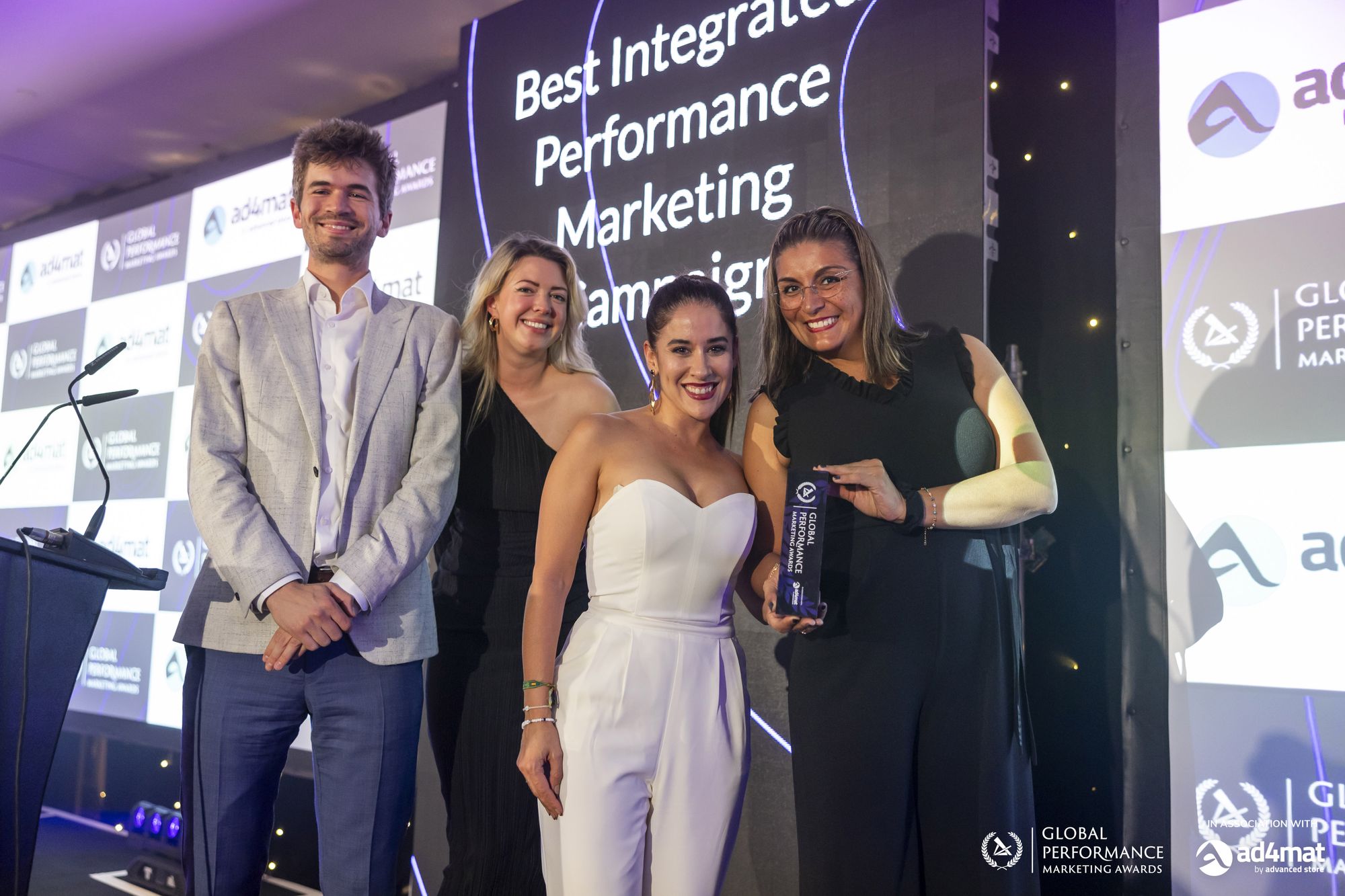 Judges Comments
"A truly global, full-funnel, multi-channel, paid and non-paid integrated approach that delivered fantastic results. The impressive integration made this a stand out!"
---
Deep Dive / Q&A
Hello Partner: Congratulations, tell the world what you have just won!
Claudia Gual, Grupo Xcaret: Well we are very excited about this prize!
Marien Ortiz Cañadas, Webgains: We're very excited because this is the third time that we have been nominated, we have been Highly Recommended at previous awards so we're very happy with this!
HP: How does it feel to now be award-winners at the GPMAs?
Claudia Gual: I don't have any words! We think this is a very complicated category and winning this prize is very important for us because we make all of our campaigns and actions with all of our love and this is a success!
---
The Global Performance Marketing Awards 2023 was held in association with ad4mat

Find out more about entering the Global Performance Marketing Awards
Be among the first to receive event announcements and updates
Join the Newsletter