Rakuten Advertising
Rakuten Advertising & Revlifter: increasing sales for Raia Drogasil through innovation
Rakuten Advertising and RevLifter's collaboration pioneered innovation for Raia Drogasil, Latin America's largest drugstore group with over 2,500 stores. Raia Drogasil sought to enhance its affiliate marketing strategy and, in a bold move, introduced its first-ever tech partner, UK-based RevLifter.
This partnership, despite spanning 5,500 miles, rapidly transformed Raia Drogasil's affiliate programme performance, proving the agility and global reach of Rakuten Advertising's network. Through RevLifter's tailored on-site strategies, leveraging behavioural signals like cart abandonment and specific page views, they achieved remarkable results. Visitor conversion rates surged by 23.71%, significantly surpassing the brand's average for Rakuten's partners, while average order values (AOV) saw an impressive 19.75% uplift.
This campaign exemplifies the substantial impact of affiliate marketing and its pivotal role in fueling retail growth within the Brazilian market. It's a testament to the value of strategic partnerships and innovative approaches in achieving outstanding results in the LATAM region.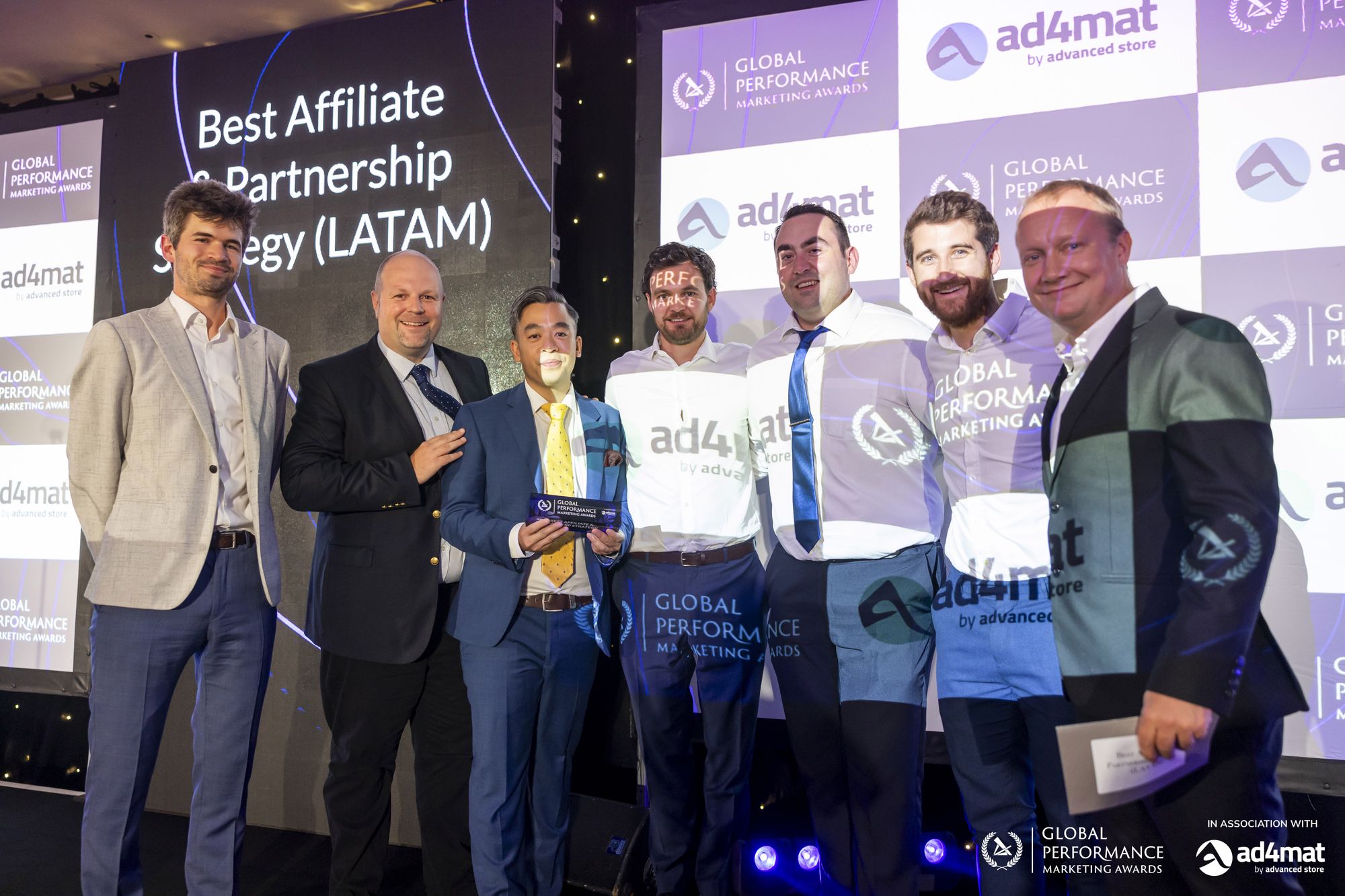 Judges Comments
"A great example of partnership strategy and each partner's contribution was extremely meaningful. This approach was incredibly smart which is why the CR reached such a level."
---
Deep Dive / Q&A
Hello Partner: Congratulations, tell the world what you have just won!
Alasdair Glen, RevLifter: We've just won this award with Raia Drogasil and Rakuten! This is our Brazillian pharmacy client that we've been working with for just over a year now. They're huge in Brazil, many people in the UK probably haven't heard of them, but they're the Bupa equivalent of what we have over here.
HP: How are you feeling after taking home an award?
Alasdair Glen: Very good! It's the second award in and our second shortlist so far. I think RevLifter is up for four more awards so we'll see, fingers crossed!
HP: What does it mean to you to be an award winner in this particular category?
Alasdair Glen: I think with LATAM it makes it feel more global. We always come to the PMAs, but I think with the GPMAs, the LATAM category is a really good one to be nominated in!
---
The Global Performance Marketing Awards 2023 was held in association with ad4mat

Find out more about entering the Global Performance Marketing Awards
Be among the first to receive event announcements and updates
Join the Newsletter