ACCESSTRADE
Highlands Coffee & ACCESSTRADE: Leveraging Online Influence for Offline Sales
Highlands Coffee and ACCESSTRADE's campaign stood out due to its innovative approach to revolutionising influencer marketing in the F&B industry, notably in Vietnam.
The campaign seamlessly connected the digital and physical realms, creating a smooth online-to-offline customer experience that resonated with the dynamic Gen Z audience. It leveraged Key Opinion Consumer (KOC) influencers, enabling authentic connections and organic brand awareness. ACCESSTRADE's "Cost Per Promotion" model empowered influencers, amplifying the brand's reach cost-effectively.
By integrating Highlands Coffee vouchers with ACCESSTRADE's tracking system, the campaign traced user journeys from online engagement to offline purchases, providing invaluable insights into customer behavior. The results were outstanding, significantly boosting brand awareness and driving substantial offline sales growth. This campaign exemplified the transformative power of influencer marketing, demonstrating its potential to elevate brands and capture consumer loyalty.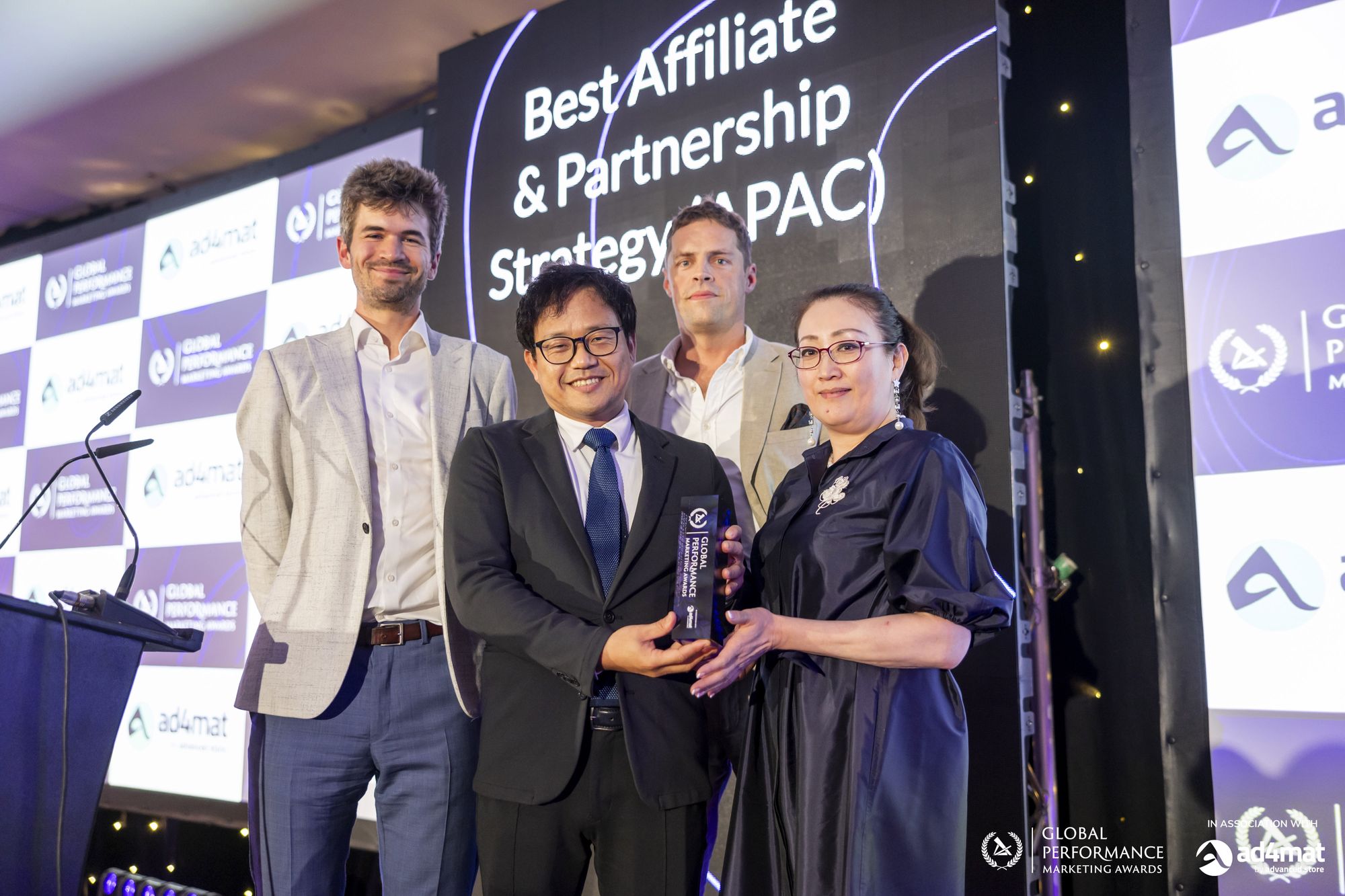 Judges Comments
"This partnership demonstrates excellence in influencer marketing and innovative execution. It successfully bridged the online-offline gap and achieved remarkable overall growth."
---
Deep Dive / Q&A
Hello Partner: Congratulations, tell the world what you have just won!
Shohei Fujita (Jerry), ACCESSTRADE: This is an award for our campaign in Vietnam! Highlands Coffee is a coffee shop in Vietnam and we are very happy to be here, thank you very much!
HP: How are you feeling in this moment after taking an award home with you?
Shohei Fujita: We have tried to win this award five times, and this is the first time we have won this award, so I am so happy!
---
The Global Performance Marketing Awards 2023 was held in association with ad4mat

Find out more about entering the Global Performance Marketing Awards
Be among the first to receive event announcements and updates
Join the Newsletter