Stellar Global
Black Friday TikTok Live
Stellar Global and Sage Appliances' Black Friday TikTok Live event was a pioneering activation that achieved outstanding results, becoming the biggest single brand live selling event in TikTok EU history and the number one TikTok Shop in the Electronics category.
The event was executed by the talented Sage Studios team and was planned and conceived to showcase Sage's range of high-end consumer goods across its existing digital platforms. The event was part of Stellar and Sage's strategy to break new ground in virtual selling and live stream shopping experiences.
They reached a new, younger audience, introduced them to Sage products, and welcomed them to a community of like-minded coffee lovers. The TikTok account quickly gained traction and followers grew rapidly – they saw figures rise to 11,000 organic followers in just six months without the use of any paid ads.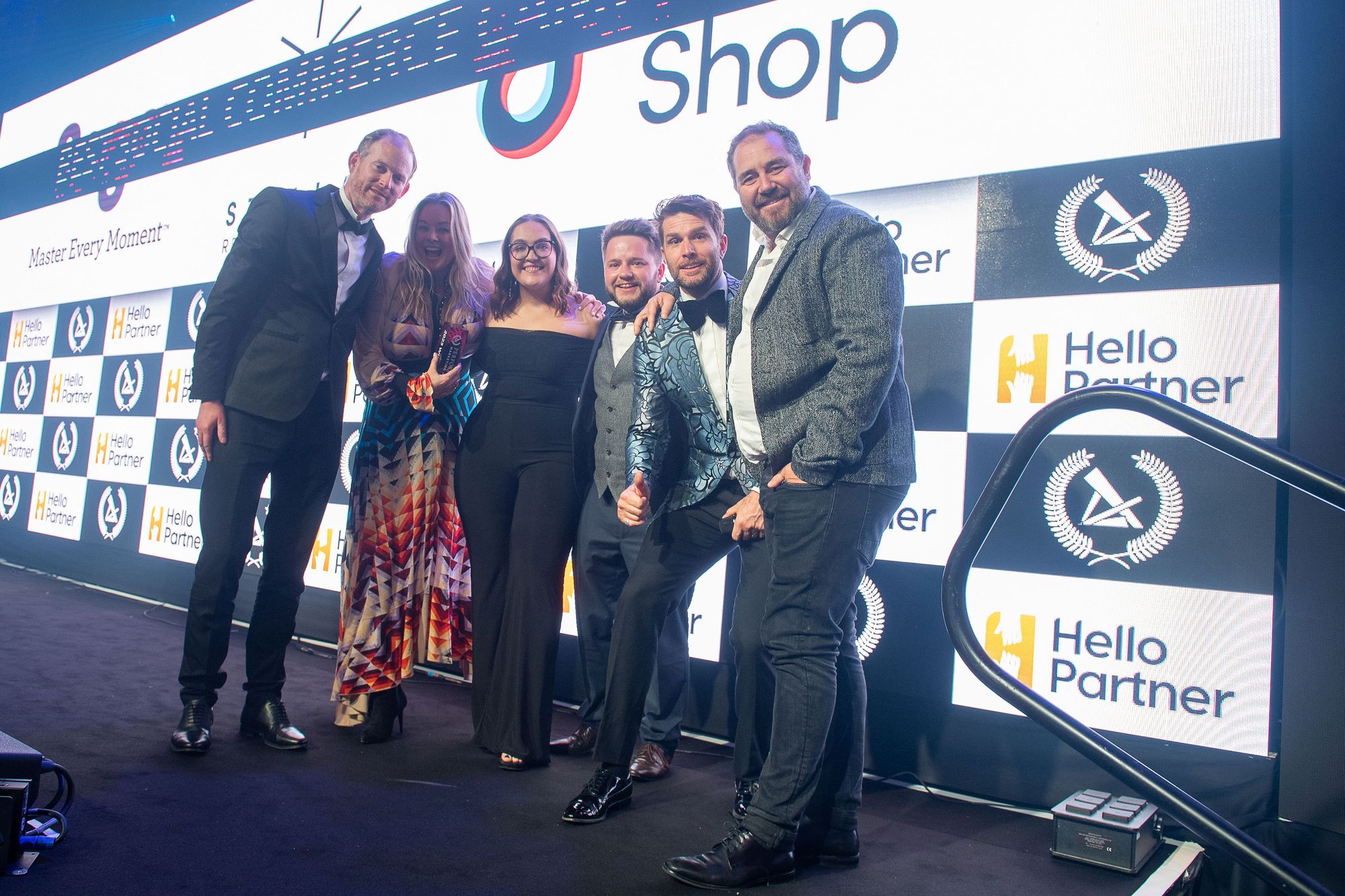 Judges Comments
"An outstanding campaign which really set the bar for high-end consumer goods sales on TikTok. Everything has been meticulously thought out to the nth degree and it shows in the results."
---
Deep Dive
Hello Partner: How does it feel to win this award, and what does it mean for you?
Georgia Ledbury, Stellar Global: We didn't think we would win. We're up against some great competition, although we know what we did was amazing. It's a great pleasure and a shock. Dave expected it when he walked into the building!
David Gubbin, Sage Appliances: No, no. To me, we've been brave and done stuff that no one normally does from a brand or agency. We got the best selling stuff outside TikTok in the world, outside of China. We deserved it, and we won the award. It's great.
Hello Partner: You mentioned TikTok. How can TikTok transform your social commerce?
Georgia Ledbury, Stellar Global: So, the biggest thing is: Everyone thinks it's about numbers – more followers, more followers – but actually if you have 10,000 engaged followers, it's going to be so much more effective than 100,000 random followers. The biggest thing for us was finding followers engaged with our content, brand, and niche. I think it's exploded into this thing that we never expected.
---
---
The Performance Marketing Awards 2023 was held in association with Blue Light Card