Kepler
HSBC UK's 'Safe Spaces' campaign for those experiencing financial abuse
In Q2 2022, HSBC UK and Kepler & PHD came together to support Hestia's UK Says No More Safe Spaces' initiative – in an effort to build safe spaces within each of their UK branches for people experiencing financial abuse.
Since this is a subject that promotes free discussion of difficult feelings, the companies took the campaign to socials, monitoring comments and community engagement as a general barometer for determining success. The campaign made exceptional use of paid and organic social media, achieving the highest number of comments (1,158) out of the three campaigns to support this initiative so far.
Judges commended the partnership's emphasis on human touch. An important factor throughout the campaign for all companies, relating it to the collaborative requirements of discussing Safe Spaces on socials.
Ultimately, this partnership delivered fantastic results, encapsulating the need for human touch within a partnership that promotes a very human issue.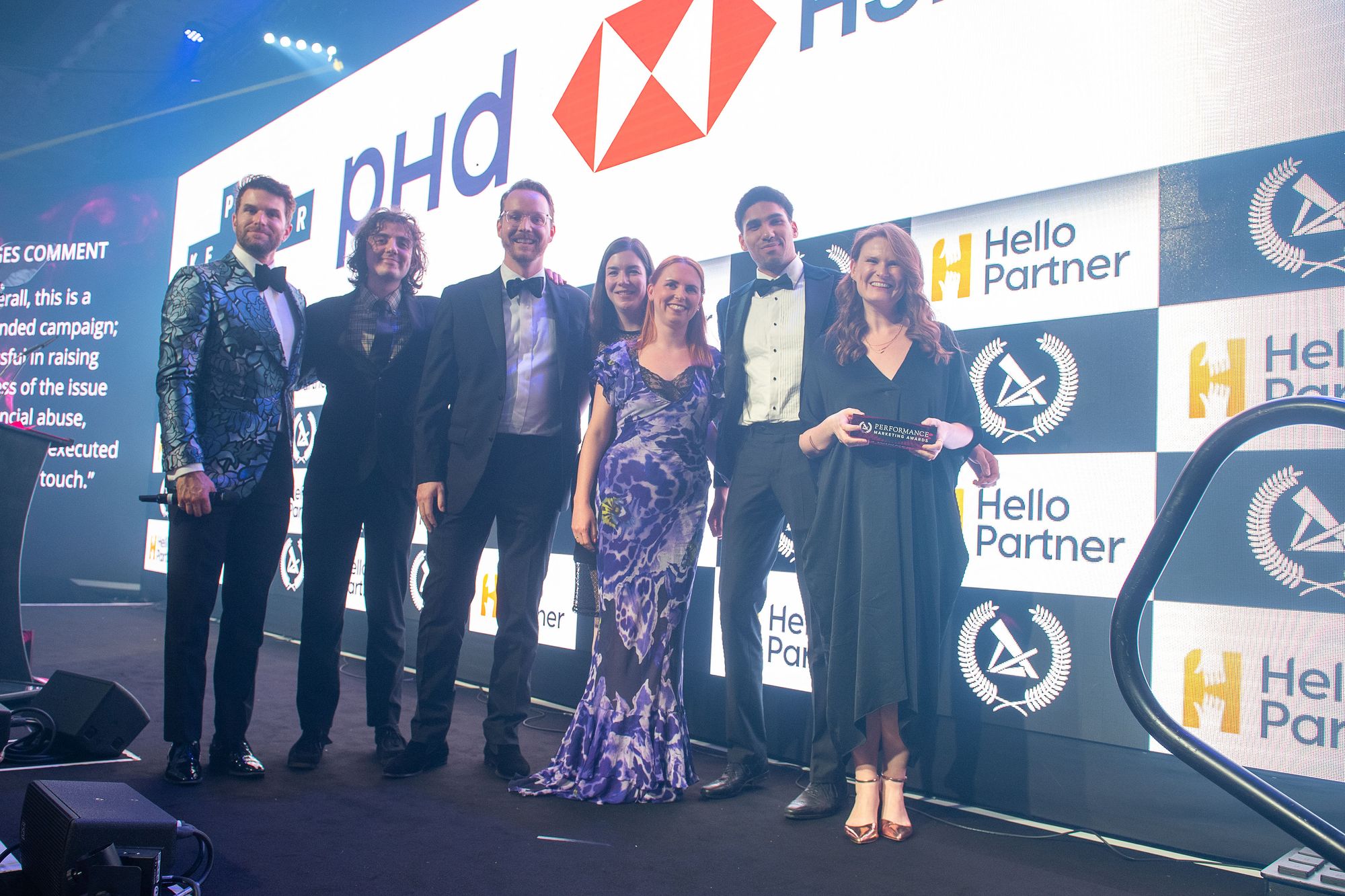 Judges Comments
"Overall, this is a well-rounded campaign; successful in raising awareness of the issue of financial abuse, well-planned and executed with a human touch."
---
Deep Dive
Hello Partner: How does it feel to win this award, and what does it mean for you?
Lauren Port, PHD: We're really excited. Especially because we both worked together on a client, and we work at different agencies. We're really happy to both come together to win this for HSBC.
Marshall Fleming, Kepler: It's rare that you get a great integrated team like we have with our agency team with PHD and Kepler, so the fact we were able to put that together for a campaign is just phenomenal.
Hello Partner: I found your campaign really inspiring because of the matter it was dealing with. What's the best way to approach sensitive topics in a campaign?
Lauren Port, PHD: Sensitively, like you say. It's a touchy subject, and it has to be handled in the right way. I think a true understanding of the audience and need state is really important. Hopefully we've done that. Our clients have had such first hand experience of the customers and product needs that we've been able to. It's not something you can take lightly, you need to tread carefully. Hopefully we've hit that line right.
Marshall Fleming, Kepler: The stats behind it are harrowing, but when we keep that in mind and we plan with who this is ultimately going to be helping, it helps us think about media in a way that is beyond just delivery of ads, and is actually turning around and being that force for good.
---
---
The Performance Marketing Awards 2023 was held in association with Blue Light Card