Acceleration Partners
Helping Brands Unlock Growth Through Partnerships
Acceleration Partners Client Services team is dedicated to improving itself and providing a self-sustaining team environment.
Its values hold employees accountable for 'owning' their work, and regularly endorse the team to be the best they can be, and encourage others to do the same.
It has also set an example for the wider partnership landscape, introducing partnerships that cross all boundaries, and cultivate them to leading levels of strength.
The Client Services team is committed to improving the partnership industry, applying the same degree of human touch it cultivates within its own team to the relationships it fosters for clients, building strong and reliable partnerships that drive immense results.
With a wealth of supportive technology, and fantastic growth opportunities, our panel was highly impressed by the efforts and efficacy of this performance marketing team.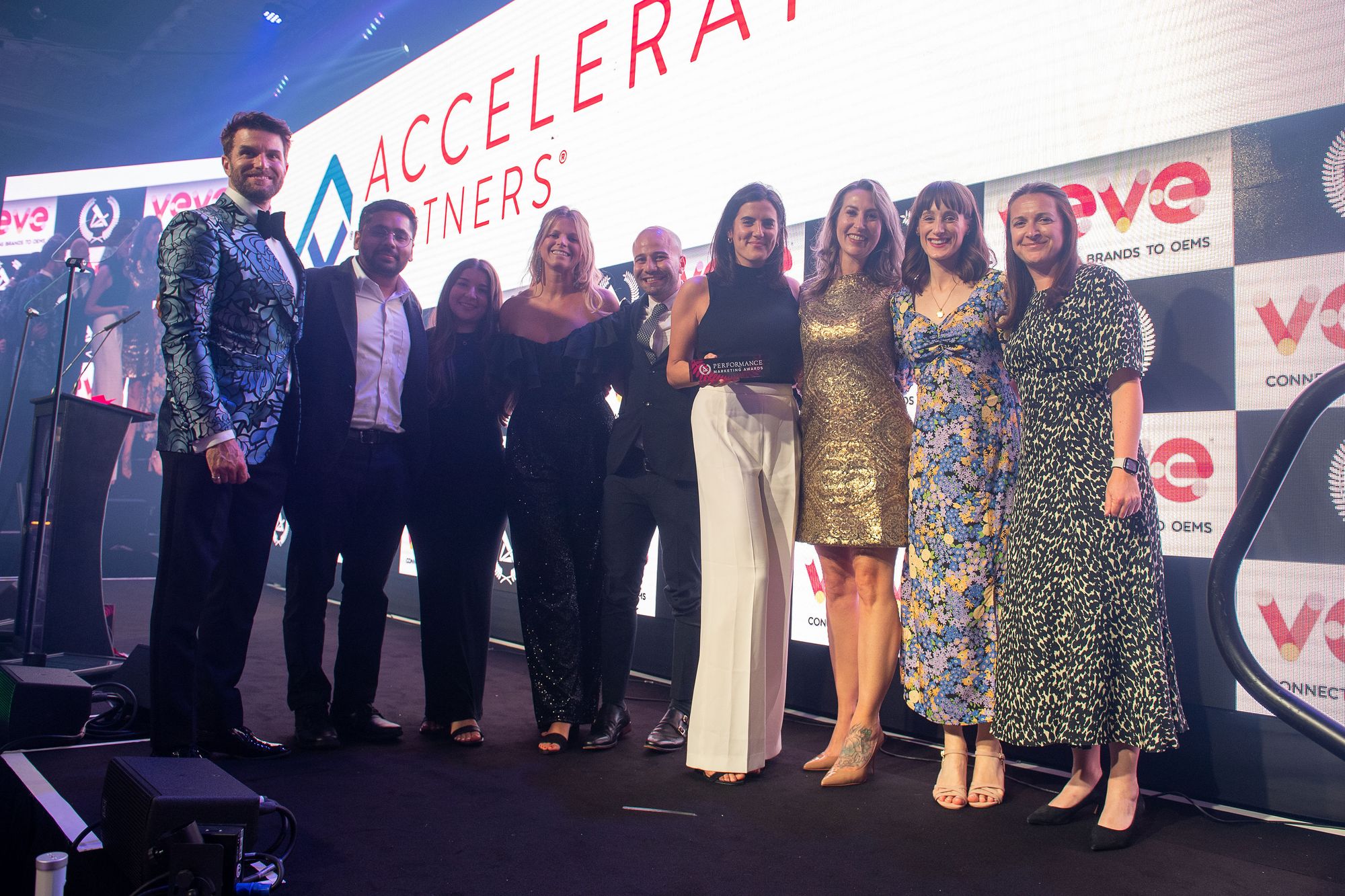 Judges Comments
"A great team doing amazing things. There seems to be no stone left unturned to support team members. Very impressive results."
---
The Best Team in Performance Marketing was sponsored by VEVE

---
The Performance Marketing Awards 2023 was held in association with Blue Light Card