UNiDAYS
Book2School Campaign
Samsung and UNiDAYS joined forces to target the student market with the Book2School campaign, aiming to increase awareness of Samsung's new Galaxy Book2 Pro 360, which launched in April 2022.
The student demographic is key for Samsung, representing a group of consumers who have not yet developed a strong affinity with a particular tech brand or ecosystem.
Samsung and UNiDAYS decided to wait until August/September of that year to launch the campaign, after analysis of UNiDAYS' data revealed that the majority of students purchase new electronic devices in the lead up to Freshers (September/October). This strategic deferment of the campaign allowed it to capitalise on a period where interest would be exponentially higher, in turn driving greater interest.
Executing a well thought out, methodical campaign, which also made good use of an influencer, Samsung and UNiDAYS drove excellent results and engagement, helping the tech brand to better understand how engagement with this group could lead to longer-term affinity down the line.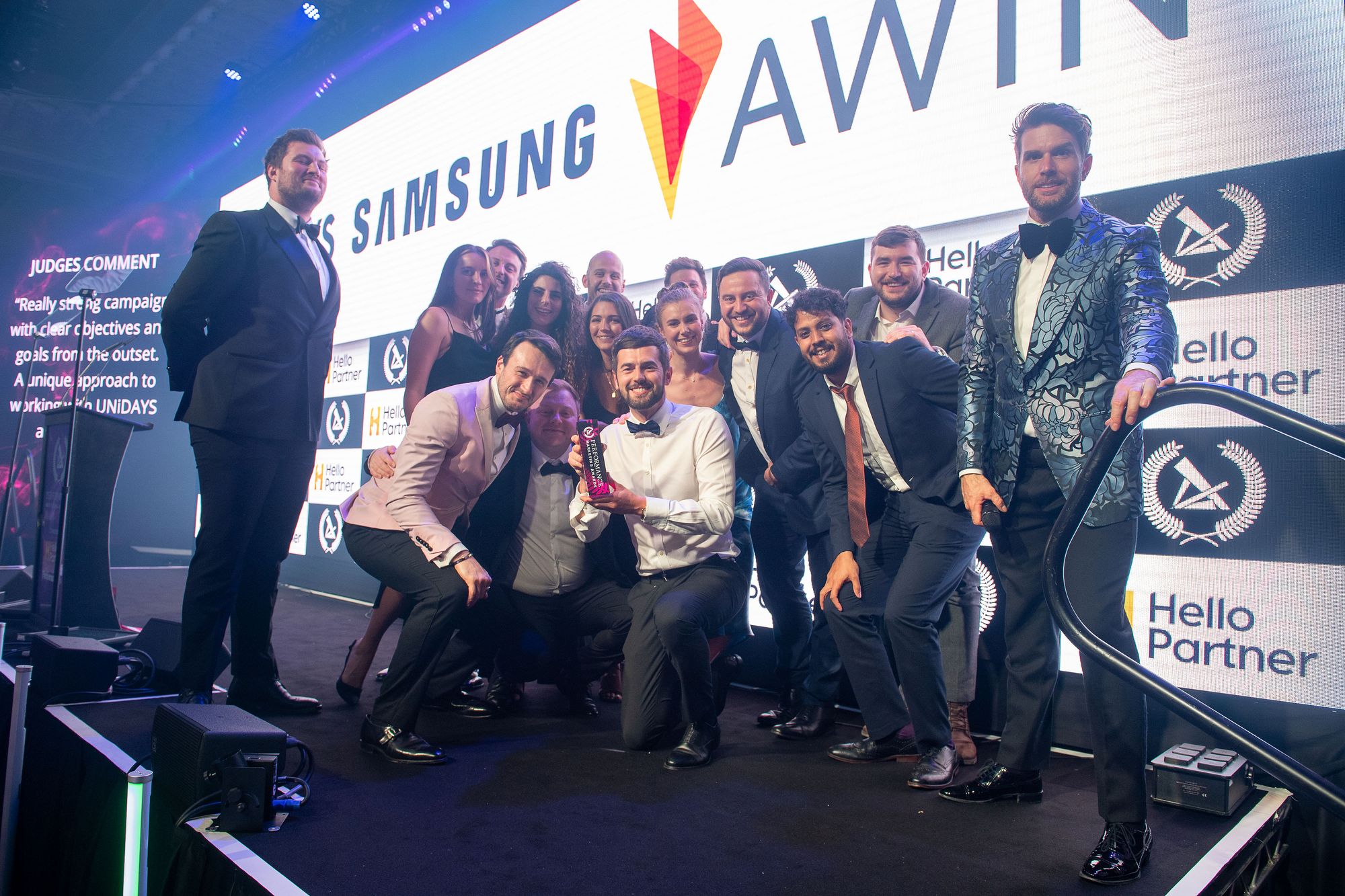 Judges Comments
"Really strong campaign with clear objectives and goals from the outset. A unique approach to working with UNiDAYS and a brand."
---
Deep Dive
Hello Partner: How does it feel to win this award, and what does it mean to you?
Callum Chambers, UNiDAYS: Super happy. It's a great reward for the hard work from the internal and background teams that went into this campaign.
Hello Partner: One of the stand out qualities of this campaign was the use of an influencer. How do you see influencers evolving as a performance strategy?
Callum Chambers, UNiDAYS: I see influencers doing a lot of work for brands, being able to connect with a Gen Z audience – particularly for brands that typically have an older demographic as their audience e.g. Samsung. We did a lot of work on changing their brand perception with students and Gen Z.
---
The Performance Marketing Awards 2023 was held in association with Blue Light Card