For eight Fridays between April and June 2020, thousands of people across the country took part in a completely reimagined, immersive film experience. The 'Secret Sofa by Häagen-Dazs' campaign saw the ice cream brand partner with Secret Cinema and brought communal cinema events into the home.
As the UK entered lockdown, Häagen-Dazs launched the #HaagIndoors campaign; a multi-platform social campaign led by TAKUMI, a leading influencer marketing agency, which was designed to draw participants into the stories and the worlds of some of the country's best-loved films.
The brief was to create new positive 'cultural moments' bringing multiple communities together over multiple platforms at the height of lockdown.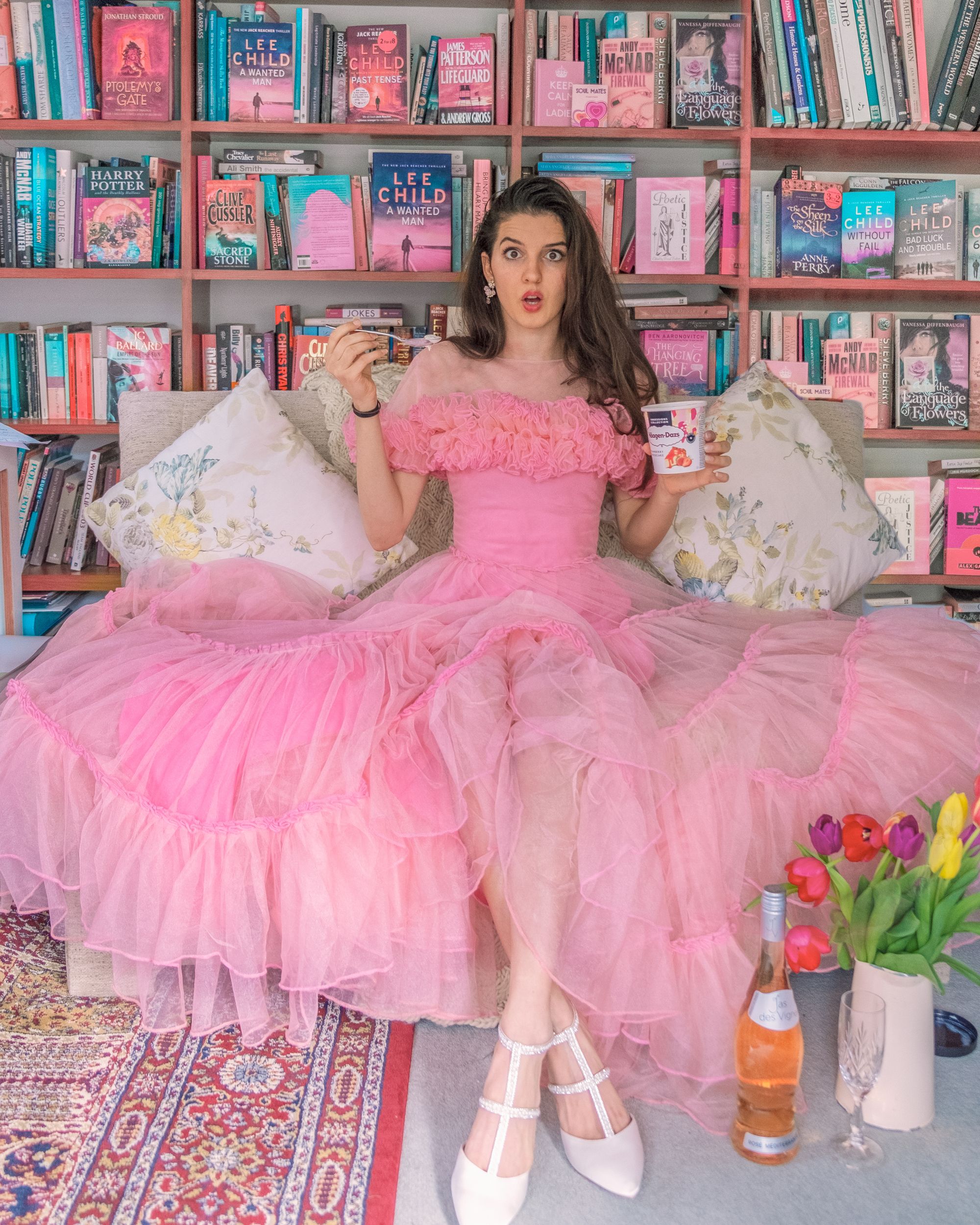 Solution
The campaign's primary objectives were to drive awareness of the new Secret Sofa initiative, drive brand consideration and positive sentiment for Häagen-Dazs as well as grow sales for the brand on Amazon Prime Now.
Secret Sofa aimed to be a platform through which viewers could relive a cinema experience they've loved or missed, inviting joy back into the home during the uncertainty of early lockdown.
TAKUMI entered as the influence partner to provide creator-led content every week in alignment to the chosen film across Instagram and TikTok, building a digital community around the campaign, raising brand awareness and showcasing light-hearted content to generate positive sentiment.
Process
The social media activity for Secret Sofa was Häagen-Dazs's longest and first multi-platform influencer marketing campaign and represented a global debut for the brand on TikTok. TAKUMI activated twenty-four nano and micro-influencers, with each creator chosen specifically for their affinity to Häagen-Dazs and the film Secret Sofa was showing.
An Amazon Prime Now partnership brought rotating ice cream flavours related to each film. The influencers built upon this partnership, producing creator-led content and actions every week around each film and the corresponding promoted flavour, including special recipe creations.
However, Amazon Prime Now wasn't the only brand partnership used during the campaign. Throughout the 8-week period, Secret Sofa drove social buzz and at-home inspiration via Häagen-Dazs collaborations related to each film. Sipsmith Gin for 'Casino Royale', 'Romeo+ Juliet' Rival House Serves with Piper-Heidsieck Champagne and an iconic American 80s style cola float with Jack Daniel's for the 'Ghostbusters' finale: the perfect sweet spot for an indulgent #HaagIndoors movie night in. Each brand partnership was also promoted via TAKUMI's influencer-led creators, exposing both the brand and the campaign to a wider audience.
Creativity & innovation
With character narratives, thematic content, live interaction, and costumes, fans became a part of the campaign every week as it unfolded via influencers across Facebook, Instagram, and TikTok.
The campaign used these social channels to build narratives over time in order to create something more akin to the real world. It was immersive and imaginative, and created ongoing opportunities to drive brand consideration and positive sentiment for Häagen-Dazs as well as build sales conversions on Amazon Prime Now and user-generated content through audience participation.
Instagram content was up-weighted for frequent and consistent messaging alongside driving product purchases. Additionally, TikTok provided impactful brand awareness and brand consideration campaign support, showcasing light hearted content that we've all come to know and love from the platform. Viewers were also encouraged to share their best #HaagIndoors images on social media with the best one winning a week's supply of ice-cream.
Secret Sofa was a hugely effective example of how influencers can be used to promote various brands under a unified message across multiple platforms. The work achieved a dramatic sales uplift for Häagen-Dasz, and leveraged social and creator-content to embody the brand and its partner's missions.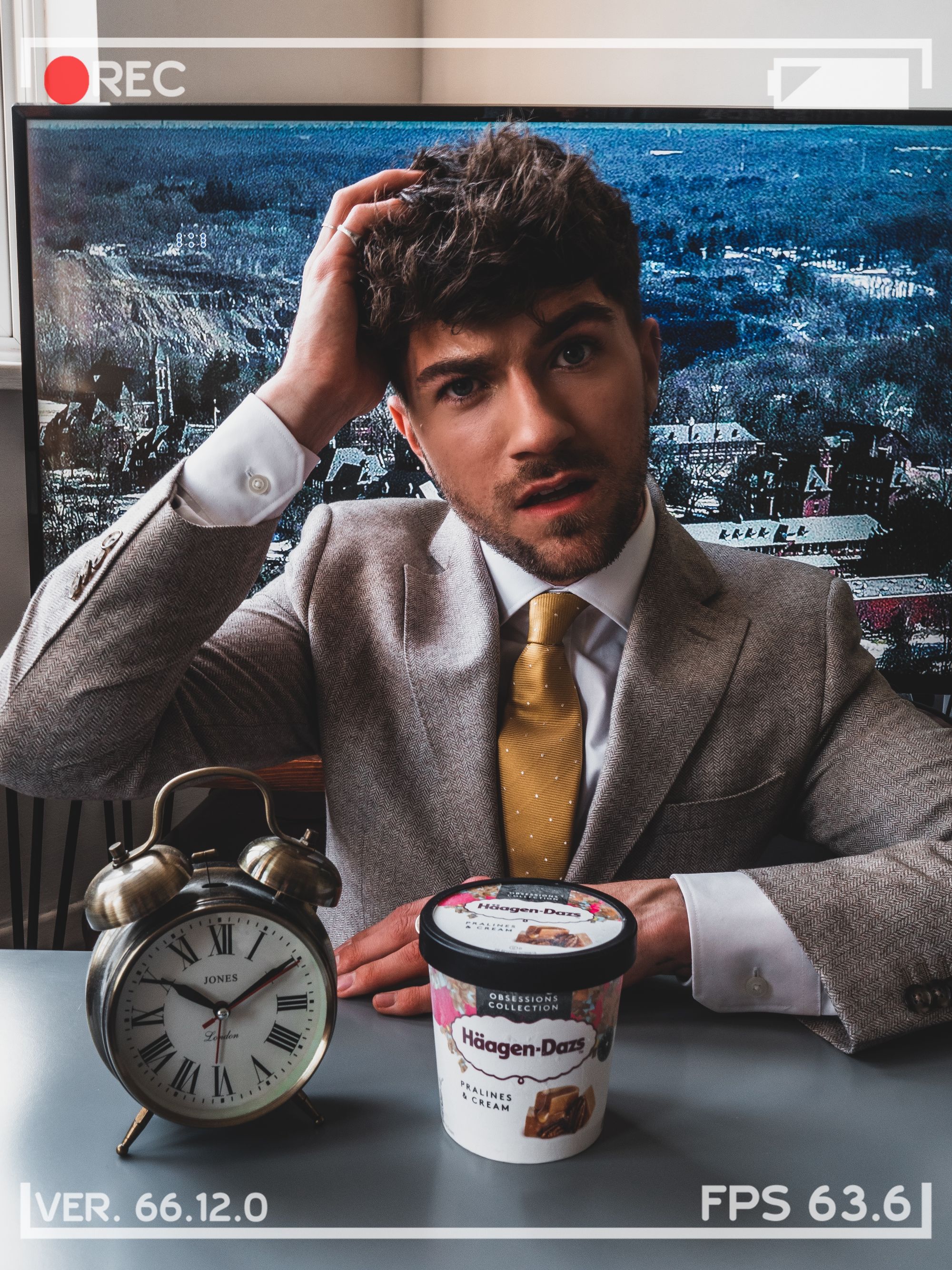 Results
TAKUMI's influencer activity for Secret Sofa helped drive an almost two-fold increase in week-on-week sales of Häagen-Dazs on Amazon over the course of the eight-week multi-platform influencer marketing campaign. Similarly, Häagen-Dazs saw its buzz scores significantly increase – quadrupling among females – and consideration scores hit a peak being at a higher level than it was over its latest two-year period in 2018-19.
The influencer content generated for the Secret Sofa campaign also resulted in almost three-times more engagement than the industry benchmark and achieved the highest ever engagements for a Häagen-Dazs campaign in the UK on Instagram. Across the 450+ influencer assets created over the eight-week period, almost 3 million content views were achieved, generating over 450,000 actions including over 60,000 actions via Instagram Stories, and engagement rates of 18.9% and 4.15% on TikTok and Instagram, respectively.
A highly engaged Secret Sofa by Häagen-Dazs digital community was also created on Facebook via the influencer activity, with nearly 13,000 members sharing user-generated content of their thematic film, costume and ice cream experiences. The campaign was also highlighted as a best-in-class case study in community by Facebook, after generating more than 115,000 reactions, including over 84,000 shares of #SecretSofa and #HaagIndoors.
Finally, the campaign generated long-term benefits to Secret Sofa, with over 80,000 new subscribers signing up to Häagen-Dazs's campaign partner Secret Cinema on the back of the influencer outreach.
Conclusion
Dubbed as the "highlight of their lockdown" by fans across the UK, TAKUMI's influencer-led content for the Secret Sofa campaign delivered unprecedented positive sentiment on social media. The campaign was a pioneering best-in-class industry pivot that faced down the uncertainty of lockdown, by creating a new 'cultural moment' bringing together multiple communities at a time when many people felt alone. In these unprecedented times, Häagen-Dazs was a voice of support and the campaign brought entertainment to those who have been restricted to their homes and brought everyone together during a challenging few months.
Check out more inspiring case studies here.