Snapchat has announced that Brand Profiles will be starting to roll out to selected brands, which will make it easier to advertise on the platform, enabling store integrations, permanent collections of posts and stories, AR lenses, and more.
Brands will have their own profiles on Snapchat and will beta test it with 30 brands including Ben & Jerry's, Gucci, VSCO and Prada before rolling it out fully later this year, it hopes.
Brand Profiles can include in-app virtual stores that enable users to browse and purchase items within the Snapchat app powered by Shopify and augmented reality lenses. Brands will also be able to showcase their best public Snaps, Stories, photos and videos permanently on the profile.
Brand Profiles will have many of the same functions as the public creator profiles but users will have access to unique web tools so team managers using the feature don't have to manage content within the mobile app. Similarly to public profiles, brands can see audience demographics and interests for those that view their Stories.
Users can discover the brand profiles through search, QR codes and brands' adverts. If they subscribe, they'll see updated content from the brand in Discover and the AR lenses will be discoverable in the Lens Explorer once subscribed.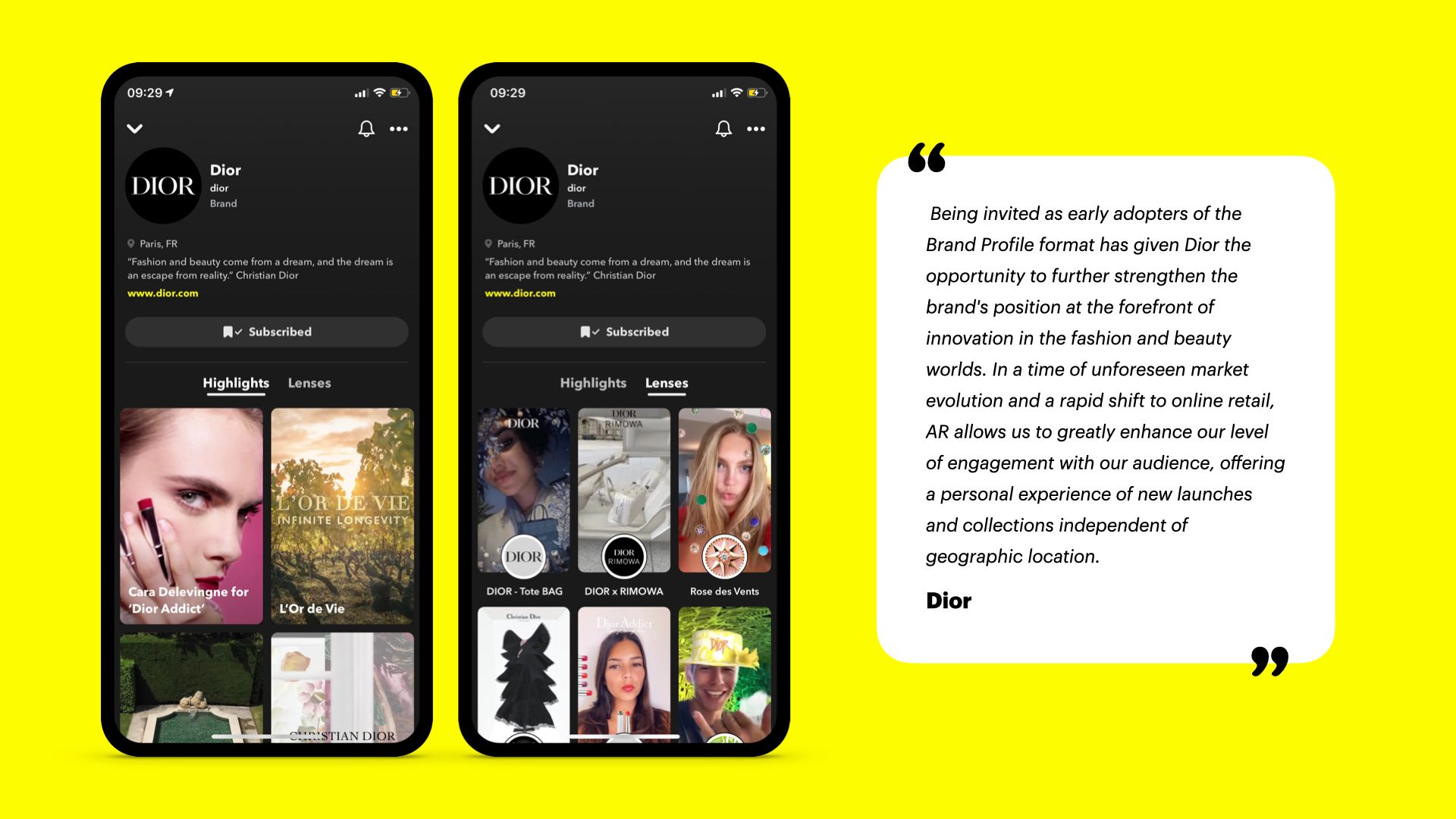 "We're building toward a future where the Snapchat community can engage with businesses of all sizes across the variety of products on our service," Snapchat said the statement.
The new feature helps brands at a time when advertisers are looking to expand e-commerce opportunities and continue to boycott Facebook and Instagram over misinformation on the platform.