Paul Sampson is the co-founder and CEO of Lickd – the world's leading commercial music licensing platform for social video creators. As the chief executive, he is the head of the company and drives the business forward by managing the team and communicating the Lickd vision to potential investors, partners, and of course, prospective customers.
7:15am: I'm up and out of bed for a coffee and a shower.
8:30am: After a light breakfast I'm at the computer ahead of the rest of the team logging on so that I can catch up with any overnight emails from the US or any prep work I'd like to get done before the day officially starts. The next hour or so on my own allows me some space to plan my day out, complete anything administrative and set myself up for the day.
10am: I'd usually meet with at least one of our departments about the progress they're making that week, any issues that might have arisen we hadn't foreseen, and help work out problems with them.
11am: We have a daily 11am Google Hangout with the team. Monday, Wednesday, and Friday this is always a call about business and progress against weekly objectives but, in order to stay in touch with the team on a human level, Tuesday and Thursday meetings are 'work-free' environments.
It's an opportunity for anyone that wants to chat through any struggles they might be experiencing with lockdown can do so or just shoot the breeze for levity's sake and some personal interaction. They're not mandatory meetings and so typically anywhere between 20% and 40% of the staff will attend.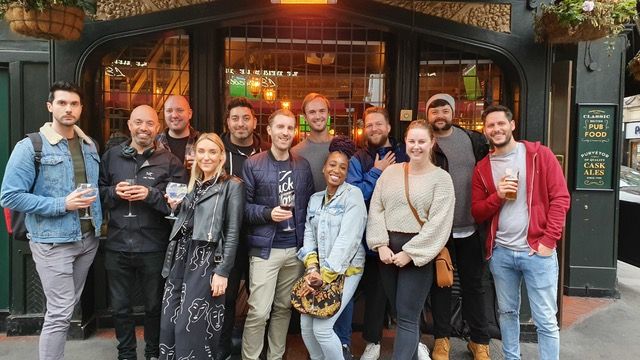 11:45am: Label pitch. This would involve me and a colleague pitching the benefits and virtues of Lickd to a Record Label (or Publisher) highlighting the market opportunity to them, the workings of our proprietary software, how it would integrate with their systems and how we'd expect that to benefit us both.
1pm: An uninspiring lunch – I'm a terrible cook. Typically I'll eat at my desk and listen to a podcast. Sometimes that will be business-related (I love the 'Masters of Scale' Podcast) but more often than not it will be something entertaining to switch off to, temporarily. Adam Buxton, Bob Mortimer, and Richard Herring are staples for me.
1:45pm: Meet with my business partner about splitting responsibilities on the work we need to prepare for our existing investors and the board. If the weather is nice, I'll take this opportunity to go for a walk whilst we speak or sit in the sunshine in the garden if possible.
3pm: Investor Pitch. Typically this entails a platform demo and detailed look at the future market (as well as a grilling from said potential investor about the commerciality of the business and our plans for the next three years). When pitching a potential new investor, we run them through our software and a typical user experience and then talk them through where our market is headed and how quickly it will grow.
Once they've understood the need for our platform, investors will typically focus on our unit economics (how many potential customers are there today? How many will there be in three years? What is Lickd's expected average price per license and how many licenses do we expect to generate p/a?) and whether or not the problem we solve on YouTube will also be replicated on other platforms also.
Depending on whether this pitch is to an angel investor or a VC Fund, the questions and tone of the conversation can vary. Either way, though, you're looking at a minimum of four rounds of pitching before you can get to a decision.
Increasingly, a pre-revenue start-up CEO's role is the raising of funds so even once you've closed a funding round, you're still courting potential future investors even if your next round is 12 months away.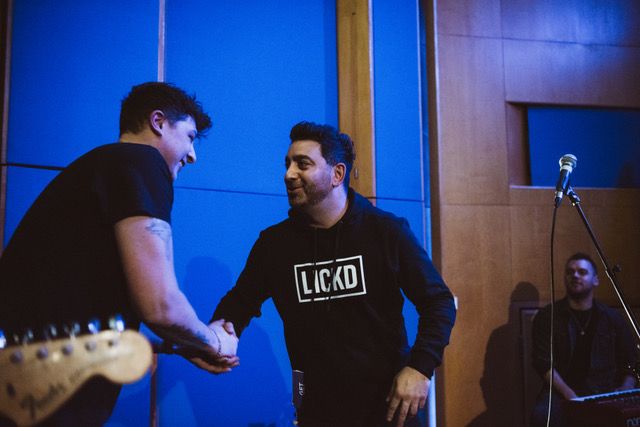 4:30pm: By now the US is up and had caffeine and that typically means that between now and 7pm there would probably be two video conference pitches to multi-channel networks (they represent the top creators of social video content) who are the gatekeepers to our customers and B2B2C routes to market for us. We typically aim to have them agree to integrate Lickd into their Creator Dashboards enabling us to onboard customers through strategic partnerships rather than pounds spent on CPA.
7pm: Before lockdown, I'd head to the local pub for a pint with one of my team before heading home and doing some prep work for any pitches or presentations I might have the following day. The latter still applies, of course, but the social drink is no more, obviously.
10:30/11pm: Bed. I've made a list of great films that I have never seen before and put one on in bed. I almost never finish them in one sitting and am asleep within an hour normally, ready to start the whole process from scratch in the morning.