As consumers have values and principles and are craving change, purpose-driven marketing has become an increasing priority for brands. The role of corporate social responsibility is growing its importance and in turn, we have been witnessing a huge shift towards more inclusive, socially responsible brand campaigns.
Purpose-driven marketing has transformed and integrated the need for social change and social inclusion. One way brands can communicate and elevate purpose-driven campaigns is through influencer collaborations.
The role of influencer marketing
As social media has become a huge part of our daily lives, how we stay informed and even socialise, the role of influencers is crucial to the marketing mix. Brands are looking to influencers to integrate brand activism and communicate their brand values to make a difference as influencers tend to be experts in their niche and credible to their fan base. Fo
llowing these best marketing practices will help you
successfully integrate influencers in your purpose-driven marketing:
Credibility

Relatability

Authenticity

Engagement
Let's take a look at some examples of purpose-driven influencer marketing campaigns.
1. HeForShe Campaign – UN Women
A successful campaign is the
HeForShe Campaign
of the UN Women, an international body with the purpose of protecting, promoting, and supporting women globally. For its HeForShe initiative, UN Women cooperated with influencers and celebrities.
Its most relevant choice was celebrity Emma Watson.
Her feminist outlook is respected and audiences respect her actions, way of living, and behavior. As such, she was best suited to add credibility, relatability, and appeal to the UN Women's cause.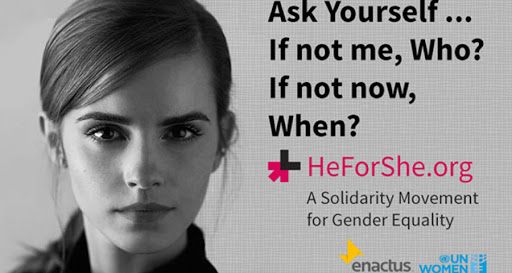 (
Source
)
2. La Mer Blue Heart Oceans Fund
La Mer
is a luxury skincare brand that champions the preservation of oceans and marine habitats. The brand pays great attention to its eco-friendly processes and procedures.
Aiming to raise awareness of its secret ingredients and its stance on environmental protection, the brand engaged with influencers. Instead of environmental activists, the brand called on make-up artists and models that shared the same values to appeal to its target audience.
As such, it generated great awareness, engagement, and spread its cause as reported in its
social media analytics
.
La Mer cooperated with Sephora and the American singer-songwriter Jhené Aiko for the 2019 La Mer Blue Heart campaign.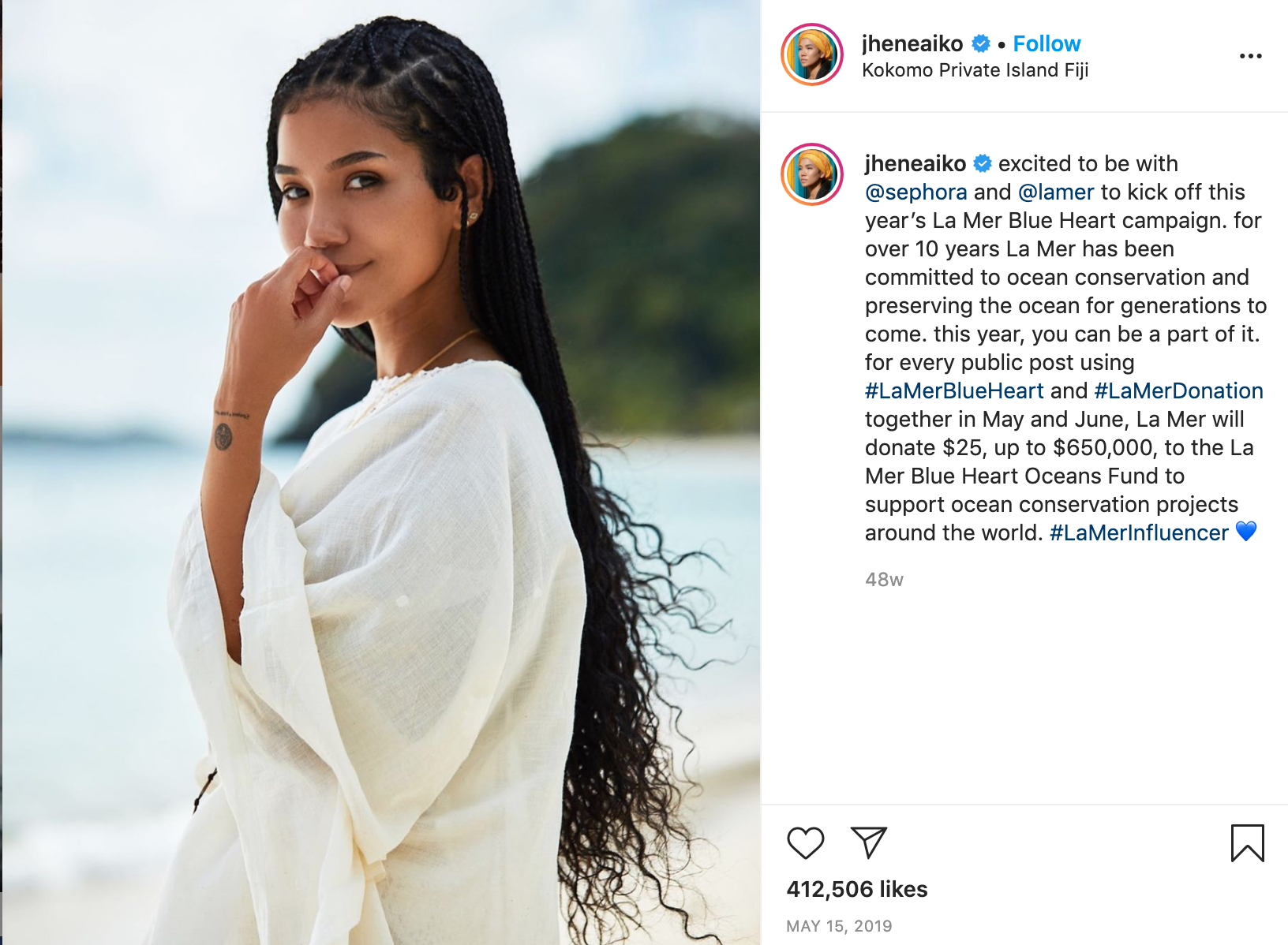 (
Source
)
3. Blair Imani – TOM'S
Blair Imani
is a queer, black, lesbian Muslim woman as well as an activist, author, and historian. She is one of the biggest voices in the activist sphere regarding queer right and therefore has a highly engaged fan base.
Blair Imani declines many brand collaborations that don't fit with her values but decided to partner with TOMs as the footwear brand supports the same causes and she feels obliged to herself and her audience to guarantee the principles of the company.
About a year ago, she started cooperating with TOMs as the brand allows its customers to decide which cause they can donate money to.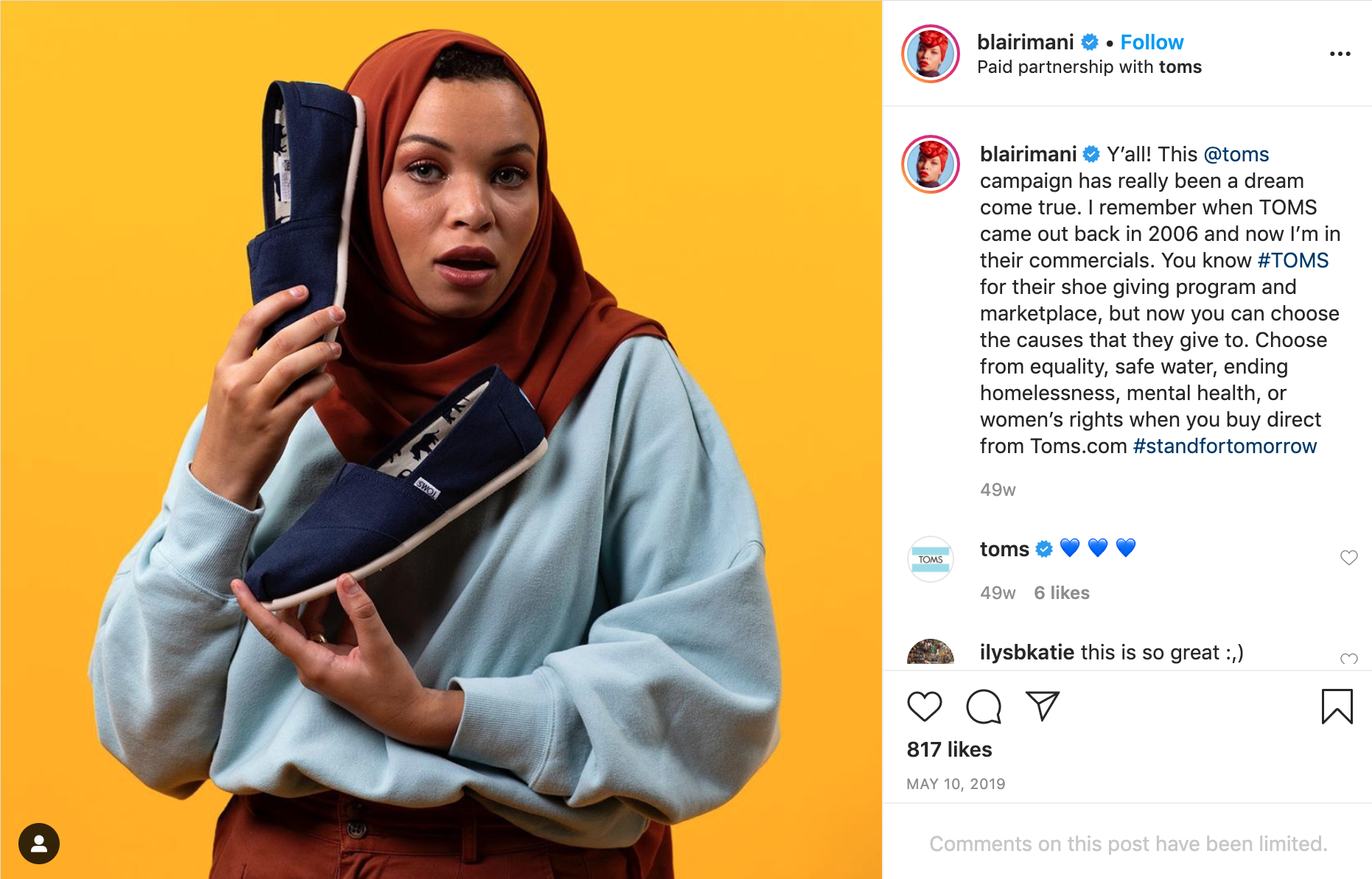 (
Source
)
Authentic purpose-driven marketing campaigns
As society evolves and asks for greater social responsibility, brands should look to integrate influencers using their influence for social good in their marketing campaigns in an authentic way
, which is becoming more apparent than ever during the current global crisis.
Influencers are a vital part of this new future. These partnerships will allow greater awareness, engagement, and credibility of brand campaigns if executed in the right way.
What remains to be seen is how many brands will adapt to these new conditions and social demands in an authentic way.