With the all-important Judging Day taking place this week, what will the judges be looking for in the entries submitted for this year's Influencer Marketing Awards? These are a few of the expert judges that will be making the final call this week. Expect all to be revealed when the shortlist is announced on February 20.
Joseph Harper, UK & Ireland social lead, Kellogg
As the social lead for Kellogg's, Harper plans and activates the much-loved brand's digital advertising strategy across its broad portfolio of brands, including Corn Flakes, Crunchy Nut, Special K, and Pringles. For instance, he's been heavily involved in developing Kellogg's activity in the influencer marketing space and has recently addressed the need for more effective deliverable measurement. Harper
promotes the importance of prioritising genuine advocacy as the number one deliverable from influencer activity.
"Effective use of influencer marketing can be a key component of any broad marketing plan. As a result, there's a lot of noise in the space and I'm really looking forward to seeing how entrants have activated effective, thoughtful and disruptive campaigns which stand out from the crowd. I'll be watching out for how well the end product has addressed the initial objectives outlined, what process the brands/agencies chose to select their influencer partners and ultimately what impact the campaign had and how this impact was measured."
Paulina Anna Solway Paulsen, executive director, Pulse Advertising & Talent Management
Paulsen leads Pulse Advertising's London office and works with major market-leading brands, establishing visibility through Pulse Advertising's integrated influencer marketing solutions. This helps drive substantial growth in brand awareness and sales.
In addition, Paulsen is well versed in both sides of the publication world. Prior to joining Pulse in 2018, she served as business development director for Runwild Media Group and as a senior brand relationship manager for Condé Nast International where she managed successful partnerships with multiple key accounts such as Valentino, Chloe or Gucci.
"I am looking forward to judging because it's super interesting to see what is at the cutting edge of the industry at such an evolutionary stage in the history of influencer marketing. Never have the possibilities and opportunities been so endless and the challenges so great, and it will be exciting to see the creative solutions people are finding in the industry to break down new barriers."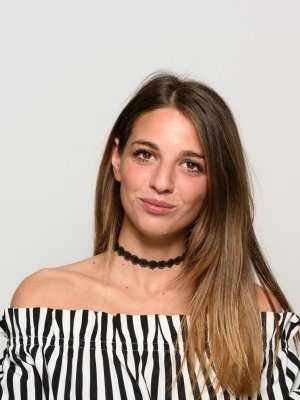 Cristina Canale, brand communications and influencer marketing team lead, CLUSE
CLUSE is a watch and jewellery brand based in Amsterdam. Here, Canale manages the brand's communication strategy in Italy, Spain, Portugal, UK and Poland. She's an expert when it comes to knowing what works within these different regions, therefore, running campaigns on a global scale have given her a comprehensive understanding of the influencer marketing space.
She is used to curating unique content on a daily basis through a range of platforms in different countries and loves sharing her knowledge of the influencer marketing industry at events.
"I'm excited to be on the panel this year. I hope to see creative and innovative influencer marketing campaign concepts and different ways to bring influencers closer to the heart of the brands."
Discover more judges in Part 3 of the series.
Want to attend the awards ceremony? Make sure you get the best seat in the house and book a table.