Influencer marketing platform Buzzoole has launched what it claims to be the industry's first influencer marketing benchmarking
report
to help address common measurement issues around the effectiveness of influencer campaigns.
It's not enough to measure the metrics such as followers and engagement to prove the impact of influencer marketing campaigns these days but by leveraging insights from global measurement and data analytics company Nielsen, the benchmark will allow anyone running an influencer marketing campaign to measure results against other marketing channels.
According to Buzzoole's and Nielsen's research, 47% of marketers said they would be prepared to spend more in order to gauge the impact of influencers within the customer journey, while 55% believe the challenge lies in measuring the performance of influencer marketing programs.
Brand Effect metrics
Through an algorithm, marketers can calculate the number of accounts reached by the communication across all relevant media. The parameters of the True Reach algorithm include social following, effective readership, influencer interaction rate, and influencer activity. Meanwhile, Ad Recall estimates the percentage of people reached campaign and actually remember seeing it. In addition, Brand Effect metrics allow you to study the impact of a campaign in more detail by analysing secondary KPIs and brand awareness.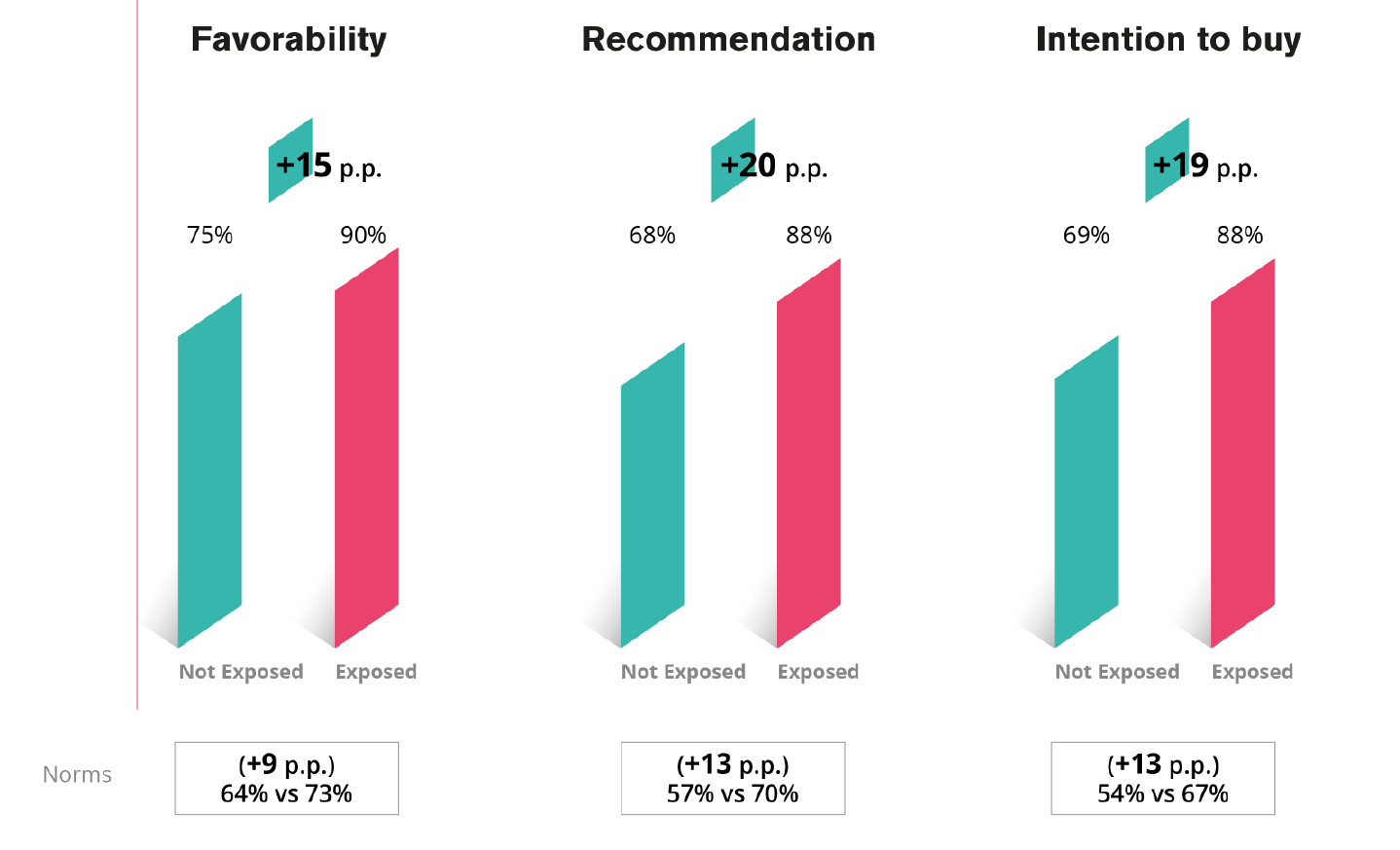 Buzzoole used a cross-section of case studies from its client base. Favourability and intention to buy both increased by 46%, while recommendation increased by 53% when compared against Digital Brand Effect norms.
"By being the first to develop our relationship with global powerhouse Nielsen, we are able to lead the market again by creating a way to deliver a solution to one of the industry's toughest questions. Finally, influencer marketing can sit at the same table as all other advertising mediums," said Ian Samuel, chief commercial officer at Buzzoole.
The companies hope that improving metrics and analysis will lend to better measurement, better ROI and more client investment in the space.
It's not the only time Buzzoole has created an industry-first. In July 2018, the company launched the first Instagram Stories
analytics reporting feature.