Acceleration Partners
Create What's Next
Since its UK launch in 2017, Acceleration Partners has delivered monumental growth for its clients, and has expanded its client base to 37 in-market.
Its partnership marketing strategy is based in impartiality, and agnosticism. It has no preferred partners, and instead looks to build genuine connections between clients, partners, employees, and the wider community that will best support everyone. This strategy has worked well to drive Acceleration Partners' stunning customer loyalty rate.
The agency has consistently offered the most support for its clients, developing educational programmes in its European businesses, to assist with UK businesses trying to expand into the EMEA region.
The results speak for themselves. For its in-market clients, Acceleration Partners has driven more than $800M revenue, activated 65K affiliate partnerships, and delivered a 40% average YoY UK Programme Revenue Growth.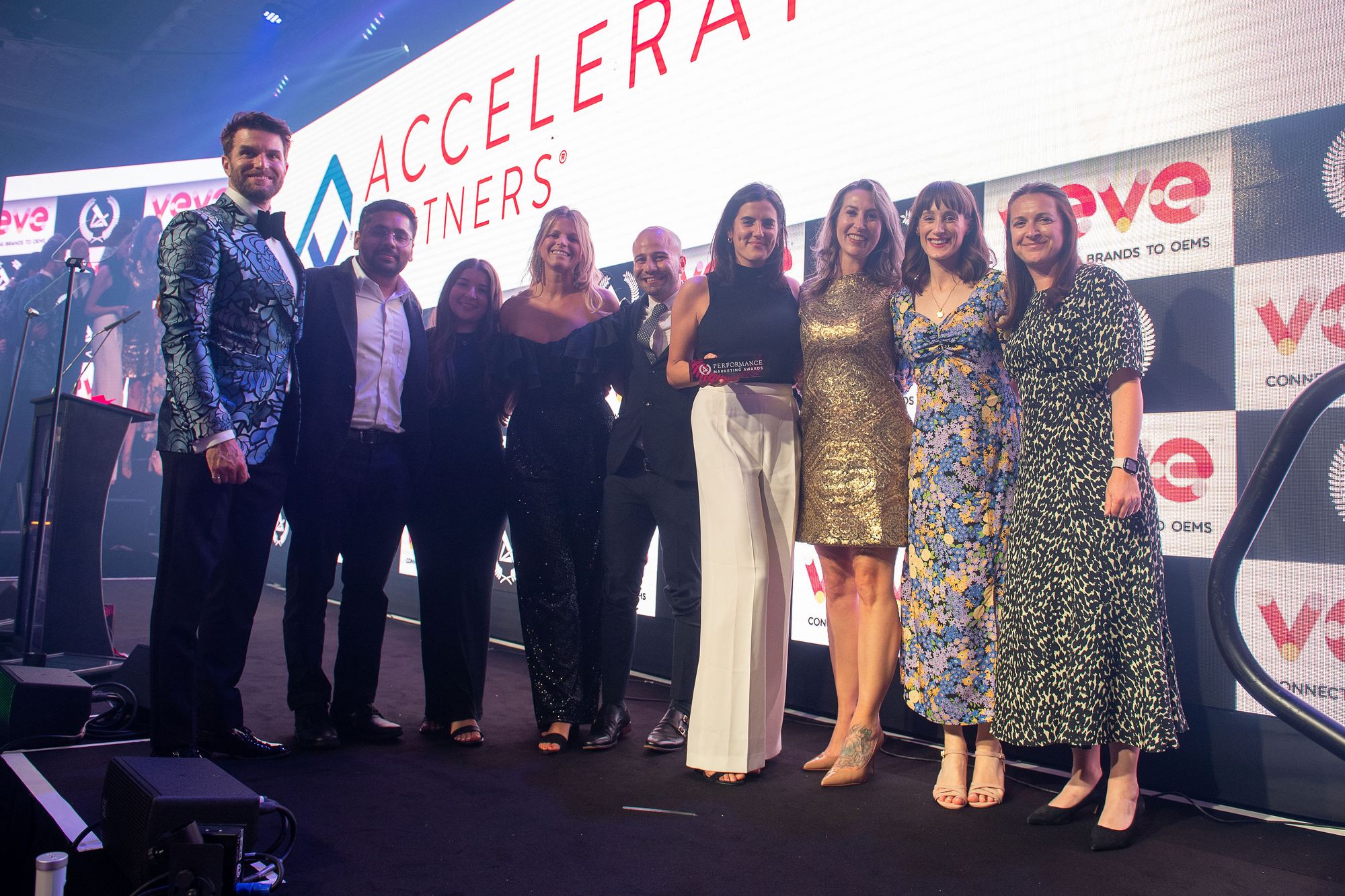 Judges Comments
"Strong results, driven by cogent best practices, and an astute data-driven strategy."
---
Deep Dive
Hello Partner: How does it feel to win this award, and what does it mean for you?
Helen Southgate, Acceleration Partners: It always feels great, maybe a bit of a surprise. There was a lot of other great agencies, it was a tough category to be in. But really, really happy, and it's a credit to everyone at AP.
Hello Partner: You say it's a surpise, but you have actually won the award for Best Agency before. What advice would you have for maintaing a superb agency?
Helen Southgate, AP: We have very high standards. We always try to do better for our clients, always trying to excel. The team have done an amazing job of this, particularly over the last year. So huge credit goes to them.
---
---
The Best Affiliate and Partnership Marketing Strategy was sponsored by TopCashback

---
The Performance Marketing Awards 2023 was held in association with Blue Light Card