The Great Resignation is a concept that emerged after Covid-19 swept the world and profoundly changed everyday life — the way we live, and especially the way we work.
The way we work has changed dramatically. Millions of professionals are quitting their jobs to find something that pays more, something that provides greater flexibility, or something that is more personally rewarding.
Nearly one million Brits quit between July and September 2021.
4.3 million Americans quit their jobs in January 2022 alone.
Let's face it: The average cube dweller spent most of 2020 and 2021 working from a dining room table or a guest bedroom, shushing the dog when the Amazon delivery man knocked and shuffling away children when they made cameos on Zoom calls.
Workers are exhausted from it all – and many are quitting to work for themselves.In fact, many have left the safe haven of traditional employment to make six figures doing freelance work.
While traditional employers are struggling with recruiting, influencers and other entrepreneurs can benefit from the Great Resignation by tapping into this shadow workforce to delegate and complete all sorts of manual, menial tasks.
Need to create email outreach campaigns? Hire a freelancer. Need to schedule social media posts. Hire a freelancer. Need to unsubscribe from the spam emails overflowing your inbox. Hire a freelancer. You can hire freelancers to write your affiliate-focused blog posts, design your graphics, and do your taxes.
You may have been a solopreneur when you first jumped into the influencing game. But your business won't reach its maximum potential unless you delegate. Thanks to the Great Resignation, now is the best time to find a highly qualified freelancer who's looking to work with a growing business.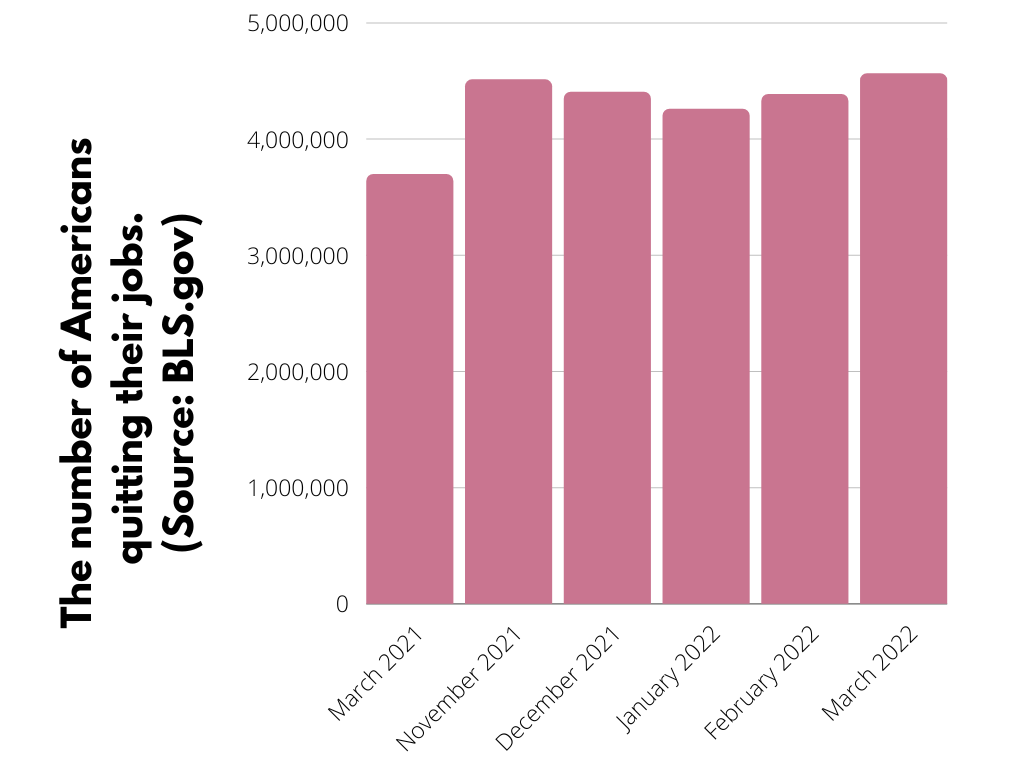 Accelerate your growth with the power of delegation
Rory Vaden's Focus Funnel is exceptionally helpful to busy entrepreneurs who have a massive amount of tasks to manage. His funnel guides you through four steps:
Eliminate: What tasks that sit on your to-do list don't deserve to be there? Eliminate them.
Automate: What tasks on your to-do list can be automated? Think social media posting, testimonial gathering for social proof, email marketing, etc.
Delegate: What tasks can be delegated to a third party? Answering inquiries, planning travel, and prospecting for leads are all tasks that can be delegated.
Concentrate or procrastinate: After you've navigated the first three levels of the funnel, you're left to either concentrate and complete a task — or procrastinate and save it for later.
The first two steps of the funnel come naturally to entrepreneurs: eliminating and automating. Even the fourth is straightforward. After all, you've built a business by concentrating and getting things done.
But the third step, delegation, is a challenge for influencers and other entrepreneurs.
No one can do it better than me, you think.
It's too hard to find good help.
I can't afford to pay someone else.
But these are myths in 2022 and beyond. The Great Resignation has unlocked an army of affordable, effective freelancers who are ready and waiting to help you build your business. You just have to find, interview and hire them.
Five steps: Hire great freelancers to work on your business
Don't go onto the internet directionless as you look for freelancers. Trust me: I've hired plenty of help online, and I've made lots of mistakes along the way.
Learn from my mistakes – to help you find and hire the best freelancers, I've created a simple, five-step process. Follow it, and you'll end up with invaluable help in growing your business.
There's no salary to pay. No overhead to cover. Just straight productivity on an hourly or per-project basis.
1. Choose the right platform
You have options when searching for freelance platforms. You can choose one of the big names in the industry like Upwork (which is absolutely booming with users), Fiverr, or Freelancer.com. These platforms are diverse, offering freelancers in different fields who are spread around the world.
You can hire a front-end developer in Eastern Europe. You can hire a virtual assistant in the Philippines. You can hire a designer in Australia. You can hire a sales copywriter in Omaha. And you can hire a social media manager in Vancouver.
Your workforce becomes global, and your business starts to take off as you add capacity. The best part is assigning a task at the end of the workday to someone on the other side of the world. When you return to your desk the next morning, the task is complete.
Doesn't that sound nice?
Your business is suddenly working 24 hours a day, inching you a little closer to your maximum potential without pause.
You can also find niche marketplaces for writers, developers, virtual assistants, and others.
The bottom line is this: In the modern age, there is no shortage of platforms where you can connect with the help you need. And those platforms are now brimming with qualified professionals who have left their jobs for something bigger.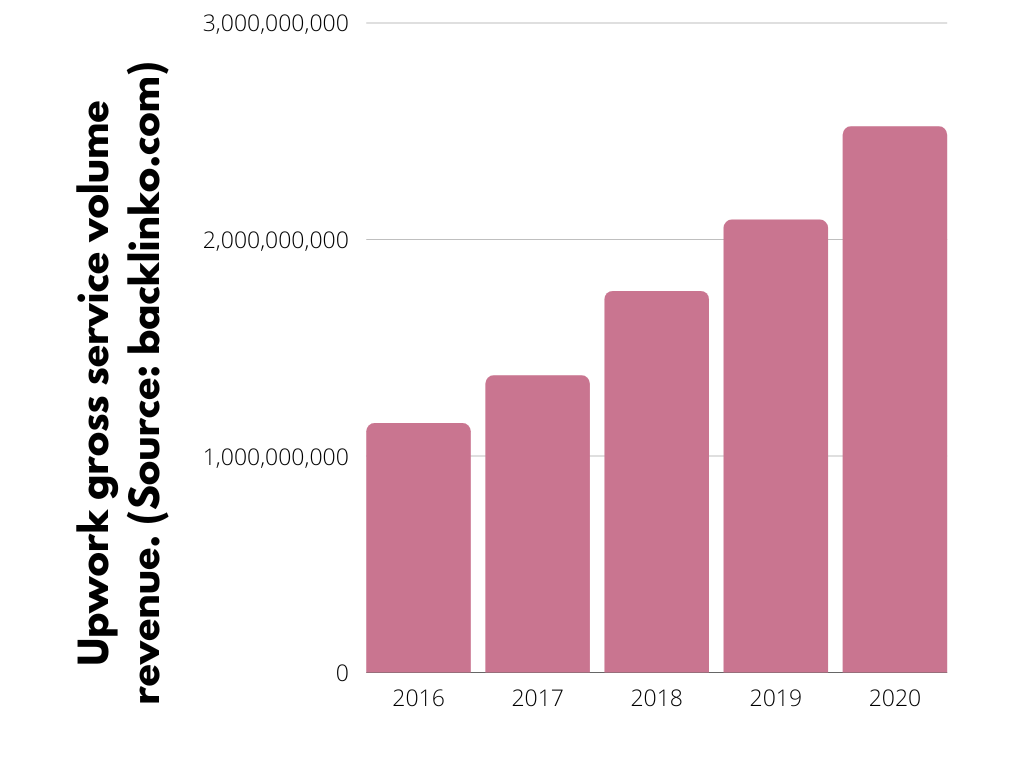 2. Create a list of qualifications
What are you looking for in a freelancer?
For example, you may want someone who offers experience writing and posting social media content for an e-commerce fashion brand. Or you may want a developer with experience customising the Genesis framework for WordPress. Or you may want a copywriter who's written personal branding content for influencers.
Whatever your qualifications, list them out as must-haves before you start contacting freelancers.
3. Conduct research
Don't start scheduling interviews based on qualifications alone. Take another step by researching your prospective freelancers.
How much money have they earned on the platform? Someone who's earned $10,000-plus has the experience you need, and they also know how to navigate a platform like Upwork without assistance. (Submissions and approvals can be tricky for first-timers.)
What are their ratings like? Most platforms allow you to read through a freelancer's reviews and ratings. Certain platforms host features where all freelancers have a percentage score and reviews from past clients. Some freelancers are also categorised as Top Rated or Top Rated Plus. You get what you pay for. The better the percentage score, the better the reviews, being Top Rated or Top Rated Plus — these are all indications that a freelancer can do the work and do it well.
Do they have a portfolio? If applicable, check out their past work. Writing especially is highly subjective. You want to find a writer who fits your brand voice and tone — not just any writer who's considered Top Rated or Top Rated Plus by past clients. Take time to look at the freelancer's work to ensure it's what you want.
You may find other things to research that are relevant to your project. Take time to research in a meaningful way. It's better to spend more time researching upfront and end up with the best freelancer for your business than it is to skimp on research and go back to square one after your first choice fails.
4. Hold interviews
As a freelancer myself, I always turn my camera on when talking to a prospective client. I want them to know that I'm a real person who sits in a real office. Try doing the same with prospective freelancers, and you'll find that interviews are more productive and helpful.
It's always nice to chat with prospective freelancers and get a sense of their personality and work style. You want to work with someone who does great work, but you also want to work with someone you enjoy.
Freelance marketplaces let you hire without conducting a live interview. You can follow this path, but I wouldn't recommend it.
I've found that a live conversation, face to face on Zoom or Google Meet, is the best way for you to get to know a freelancer and for a freelancer to get to know you.
If you interview enough people, the right choice will become apparent.
5. Hire slowly
If your job post is good enough, you'll get dozens of applicants. More than one of those applicants will be a good fit for the job. But resist the temptation to hire more than one.
When you start hiring freelancers, it takes time to develop effective systems and workflows for managing them and keeping their pipeline of work full. There's a lot of trial and error, failing, and learning. Test your systems and workflows with one freelancer. Then, if you still need more help, revisit your job post and hire someone else.
I've made the mistake of hiring multiple writers at once. Managing their collective workload quickly became a full-time job, which destroyed the value of delegation. I had to back off those engagements and start fresh with just one freelancer. Once I built out the right systems and workflows, I had the time and space to concentrate on the high-value tasks required to grow my business.
Start building your army
You run a successful business, so you already know this… but: The things your business needs to grow take time to implement.
Launching a successful online course takes time. Ranking content on Google's first page takes time. Securing sponsorship deals takes time.
And so does launching a successful freelance programme. The sooner you start building your Army of talented freelancers, many of who have recently left traditional jobs, the sooner you'll experience the benefits that effective delegation offers.