The virtual Influencer Marketing Awards ceremony is just a couple of weeks away, taking place on July 22, which means it is time to open the voting for the industry choice Rising Star award. This prestigious award aims to highlight an individual who is building the path that the future generation of influencer marketers will follow. The shortlist has been narrowed down from a fantastic caliber of entries.
Previous winners of the Rising Star award, sponsored by Talking Influence, include Paulina Anna Solway from Pulse Advertising & Talent Management, and Alex Burgess from The Goat Agency – this year's winner will be the third change maker to take home the trophy.

In this fast-paced industry, the Influencer Marketings Awards recognise the importance of awarding those who have their finger on the pulse – influencer marketing professionals who are in the early stages of their careers piloting natural talent, strong work ethic, enthusiasm, creativity, and innovation. You can see some more examples of this in the full awards shortlist.

Tasked with interviewing the extremely high-class entries that have been shortlisted this year are four highly esteemed judges (dragons). The panel consists of Bushra Siddique, a content creator who can judge from the perspective of an influencer, Katie Nelson, Sky's Influencer Controller with years of previous experience in the influencer and digital sphere, Becky Owen, who heads up branded content for EMEA at Facebook, and Julien Wettstein, head of creator solutions at TikTok (EU), who is inspired by creativity and the fast pace of the industry.
"The sheer quality of talent within the Influencer Marketing industry means it's often difficult to recognise one individual, and that's the task our dragons have when determining this year's Rising Star. We're not just looking for vision and industry understanding but a commitment to the channel and its adoption and evolution." Matthew Wood, Founder of the Influencer Marketing Awards.
One winner will be decided by an algorithm of 70% for each of the three judges' scores, while a crucial 30% is reserved for the final industry vote.
Here's a chance to meet the Rising Star 2021 candidates, along with words from peers on their progression in the influencer marketing industry.
We're thrilled to announce our shortlisted candidates for this year's IMAs..
---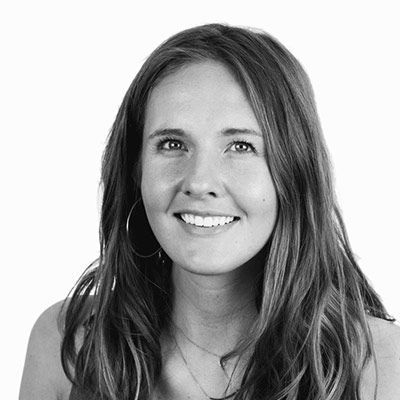 Molly Doyle Young – Product Marketing Manager at Impact Tech
Molly has been a part of the product marketing team at Impact for over three years, sitting in New York at the company's office in the Empire State Building. Her efforts have produced compelling and demand-generating work, including Impact's Influencer Versus Affiliate panel, a webinar with Forrester's principle influencer marketing analyst, and interviews with inspiring brands like Savage X Fenty.

Molly's team commends how she is always mapping the competitive influencer marketing solution ecosystem. Molly has done an excellent job of training up the organisation on the influencer industry and building the content strategy and demand generation assets for Impact's account-based marketing campaigns. Not only does she thrive in producing original thought leadership content, but Molly has also been recognised by peers for her excellent contributions to industry publications and events.
Peers said: "Given her subject matter expertise, Molly is our go-to contributor for all things influencer marketing. But staying current in such a rapidly evolving landscape requires vigilance and a strong instinct for where the market's moving. Molly builds excellent content on the industry trends and expectations for the future."
---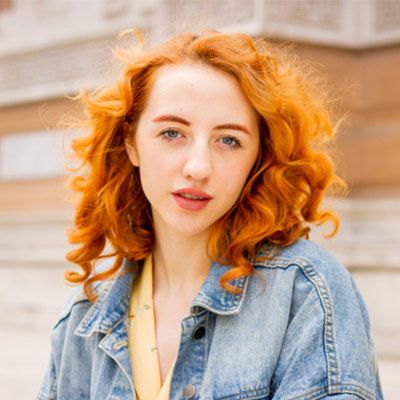 Beckii Flint – Head of Marketing and Communications at Pepper Studio
Co-founder and Head of Marketing and Communications at Pepper Studio, Beckii Flint, has a background as an influencer which informs her team's level of service and recognises influencers as small businesses in themselves. Beckii advocates for influencers deserving transparency, respect, and the right to negotiate for fairness.

Having not come from a higher education background, Beckii's entry into the industry came from perseverance in spite of barriers. She has a mission to engage with school students to help recognise career paths that they can harness through social media, having lectured at The Global Academy Careers Day, VlogStar2020, and BIMM Careers Day.
Working proudly in a majority female team, Beckii hopes to continue finding inspiration through social platforms, experimenting with the latest apps, and ensuring to stay on the cutting edge of emerging trends.
Her team has said: "As an early Viral star, Beckii started her influencer career before anyone could earn a penny from social media. Now over a decade later, and with Influencer a multimillion industry, Beckii has transitioned her time in front of the camera toward running a business. Beckii's knowledge and passion have fuelled her to work towards making things fairer for the next generation."
---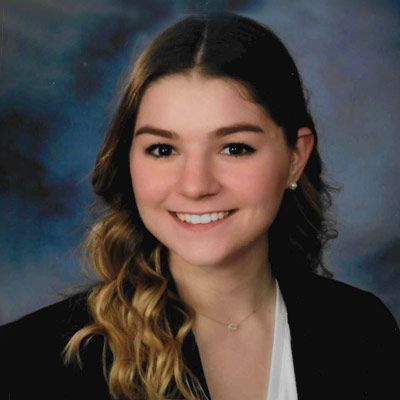 Kelly McGarry – Account Executive, Influencer Marketing at Ketchum
Kelly's professional background is in both Marketing Strategy and Sports Communications. She has previous experience working in Minor League Baseball for the Red Sox Triple-A affiliate, which followed on from her completing a Sports Communications minor in her studies.
Since graduating from Emerson College in 2019, Kelly has taken a dive headfirst into sharing her love of entertainment and community experience with her clients in the agency world. Kelly has worked primarily as an influencer marketing strategist with popular client names such as IBM (B2B), Frito-Lay, Maytag, LG, Philips Avent, Philips Sonicare, and COUNTRY Financial.
Peers have said: "Kelly's two greatest passions throughout her career thus far have been the renaissance of influencer marketing and contributing to the behind-the-scenes operations of professional baseball. Outside of work Kelly is a people person, passionate Mets fan, and even a tap dancer!"
---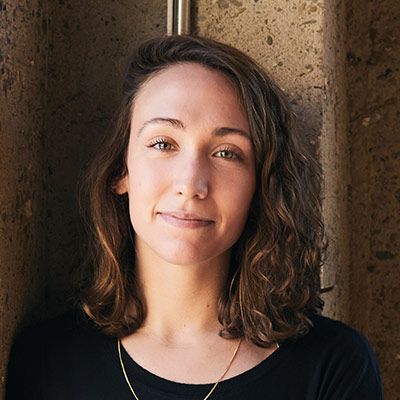 Marre Paone –  Director of Analytics and Performance at Collectively, Inc.
Marre helped establish and now leads the fast-growing analytics and paid social practice at global influencer marketing leader, Collectively (IMA's 2020 Best Large Agency winner). At just 30 years old, she's responsible for defining Collectively as a leader in sophisticated influencer marketing paid social, reporting, benchmarking, and analysis. Marre is a sought-after advisor for Collectively's senior-level clients who oversee multimillion-dollar programs.
In addition to her high-level operational and innovation skills, Marre is described as an outstanding people manager and functional leader. She's a respected mentor and coach to her team of analysts and senior analysts and goes above and beyond to ensure they feel supported in their growth and development. Among her peer leaders, Marre is known as a reliable and strategic collaborator who's also warm and supportive.
Peers have said: "What truly sets Marre apart is her orientation around constant innovation-she has an incredible ability to design team processes and systems that are set up to quickly adapt to the constantly changing nature of influencer marketing work. She manages several million dollars in paid social campaigns annually, many of which outperform our clients' large media agency benchmarks."
---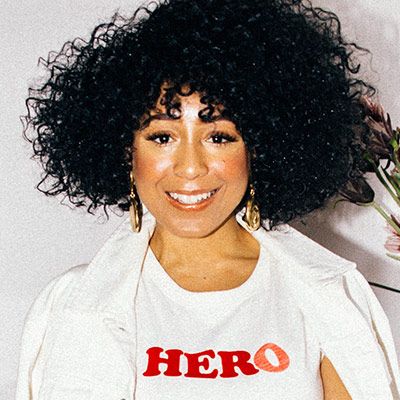 Fatima Scott – Associate Director of Community at Collectively Inc.

Fatima has progressed in her role at Collectively since joining the team three years ago – she currently leads talent casting across a suite of multi-million dollar accounts and manages talent partner relations. Since joining the team, Fatima has risen as a leader respected across the organisation for her collaborative working style and functional expertise.
Her vision for Collectively's growing community function is to further integrate creator relationships, insights, and feedback into direct forums for brands to deepen their connection to talent partners. Additionally, she champions diversity and inclusion within each cast of creators-encouraging clients to consider talent from a wide range of communities.
Fatima's work and experience is admirable and prestigious, she has a streamlined workflow that means her clients are well supported in their journeys to success. She is a well-respected and valued member of the Collectively team.
Her team said: "Fatima is an outstanding people manager and functional leader. She's a respected mentor and coach to Associate Community Managers and interns and goes above and beyond to help them feel supported in their roles, guiding growth and development. Among her peer set, Fatima is a reliable and strategic collaborator who you can count on to solve any challenge that arises with poise and grace."
---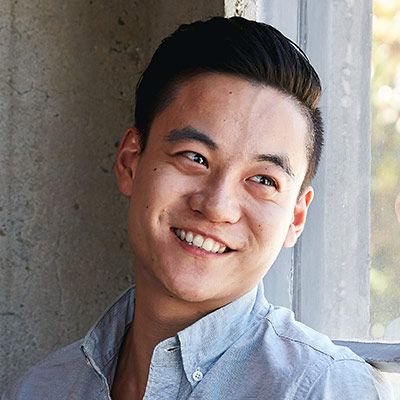 Allen Mao – Senior Strategist at Collectively Inc.  

Allen found his way into the influencer marketing industry from a non-traditional path. He began his early career as a Computer Science and Engineering major at UC Davis, before transitioning into pursuing dual majors in Spanish and Managerial Economics. His marketing career began in the startup space, with roles at Blue Apron and Away before joining Collectively initially as a New Business Planner.

Allen has been instrumental in helping to guide Collectively and its client partners. With his mastery of social listening technology and boolean development, he was quick to lend his skills to build the organisations social listening queries around COVID-19 and the Black Lives Matter movement – monitoring social conversation trends and proactively recommending influencer content pauses and campaign pivots for clients.

As well as his full-time role, Allen volunteers time as a founding member of the agency's Diversity Committee to help shape Collectively's diversity and inclusion efforts, from cultural events planning to hiring best practices and staff development.

His team said: "Allen has proven himself as the person everyone wants on their team, with a bright future ahead as he continues to push the influencer industry forward, expanding what's expected and reinforcing the measurable ROI possible with his brilliant strategic thinking."
Who do you think should be crowned 2021's Industry Rising Star at the IMAs? Vote now for your winner. Voting closes at 17.00 on Wednesday 14th July.