Clubhouse boosts creator content with show funding
After over a year of the Clubhouse app being exclusive to iOS users, Clubhouse is now available to those using Android, and the team behind the app are working to further push its popularity. With the opportunity for more creators to now explore content creation on the audio-only app, Clubhouse is offering the opportunity for 50 creators to have their own audio show funded.
Selected creators will have three months to develop their idea for an audio show on the platform, producing a pilot with tools and equipment provided via the funding. If successful, Clubhouse could offer some of them a longer-term deal.

The aim of this new venture is to boost engagement on Clubhouse, in turn raising the profile of the creators in the app and the profile of that platform itself.
Instagram introduces automatic closed captions
Since testing began in March this year, Instagram is now widely rolling out its latest accessibility feature that allows users to automatically add captions to their Stories. The captions sticker works similarly to other Instagram Stories stickers such as adding a question box or a poll. Once a video has been uploaded into the story creator, the user can simply click the captions sticker and their voice will be subtitled.
Although Instagram users are not currently able to make edits to the captions that Instagram automatically generates, meaning there may be a few slight mistakes and misunderstood words, the feature is a great step towards a more inclusive app. Automatic captions mean that those who are deaf, hard of hearing, or have sensory issues surrounding sound can remain up to date with what their friends and favourite creators are sharing on the app.

The feature is currently available in England and English speaking countries, but this is just the beginning of the journey for greater accessibility.
New messaging features launched on Facebook and Instagram
With Facebook and Instagram presenting as popular platforms for staying in touch with our peers via instant messaging, new features have recently been introduced so that users can be more expressive when communicating online.
One of the ways that Facebook Messenger users can be more expressive in their messages is with the ability to record audio messages handsfree. Previously, users would have to hold down the record button for the duration of the recording, but the introduction of handsfree makes the process more streamlined.
Both Facebook and Instagram have introduced two new 'themes' that can be used when messaging via DM or Messenger. The new Star Wars and Netflix 'Selena: The Series' themes allow Instagram and Facebook users who are fans of the franchises to customise the background of their chats, as pictured below.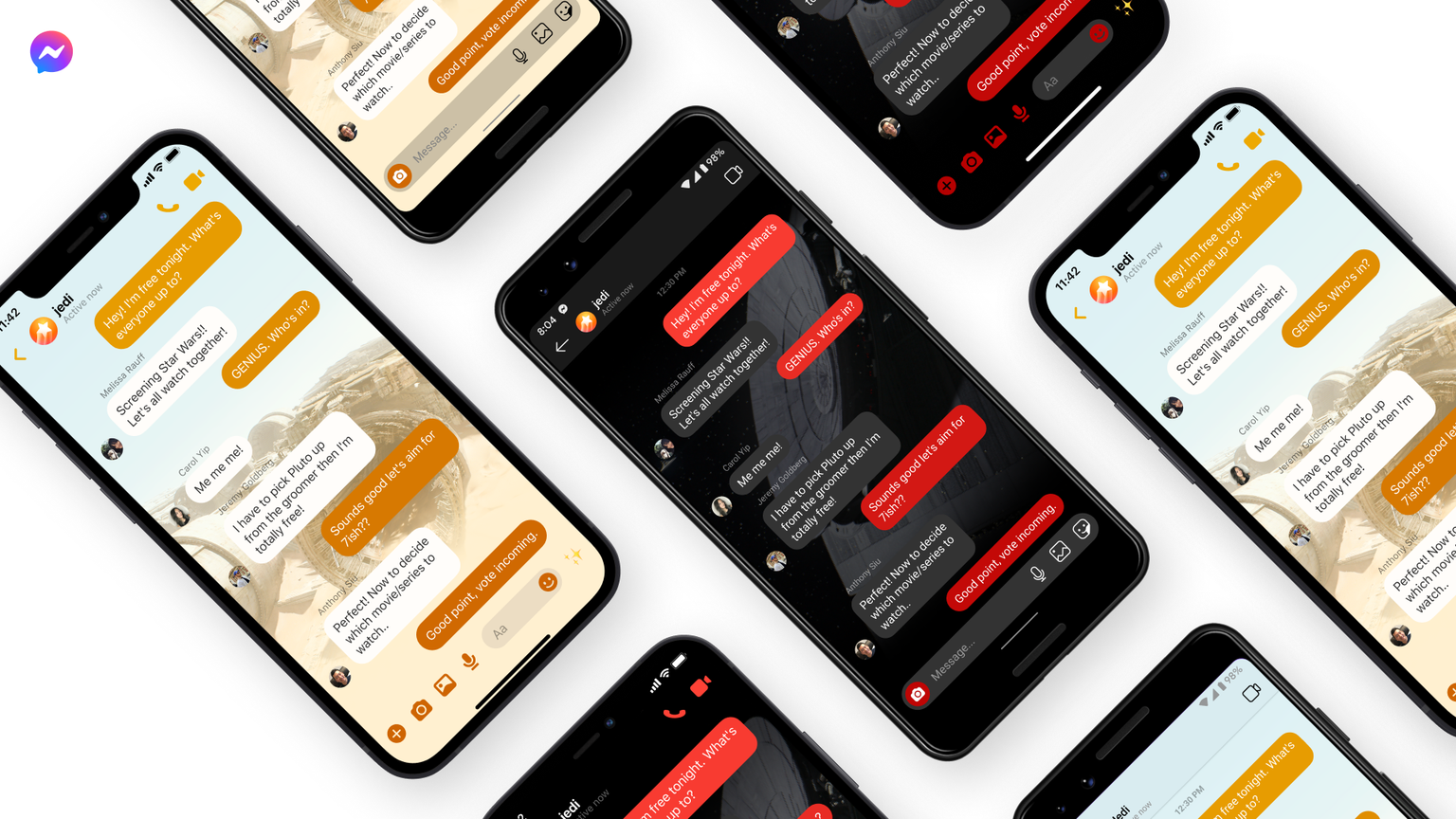 As well as creating a more visually stimulating appearance for app users, the themes act as tools for brand promotion and tie-in opportunities, with Facebook potentially offering these as a new way for entertainment brands to connect with fans.
We would love to hear about how you, or your brand will be utilising these new features and what you would like to see introduced next to streamline your social media experience. Connect with me on LinkedIn so we can discuss our thoughts and opinions!