The Talking Influence team, along with industry input, have been working hard to secure a judging panel that is representative of our industry and inclusive of people from all areas of the influencer marketing sphere.
Tasked with considering every entry, the judges will be using their experience and expertise to reward best-in-class influencer marketing campaigns that stand above the rest. They will be searching for entries that showcase exceptional planning, execution, creativity and innovation, and that stretch the boundaries of influencer marketing.
Judges will also be recognising those who seek to improve the wellbeing and potential of the community and elevate voices that represent the future of the channel.
Expect some familiar faces and plenty of new ones.
Without further ado, we will hand you over to our panel of experts…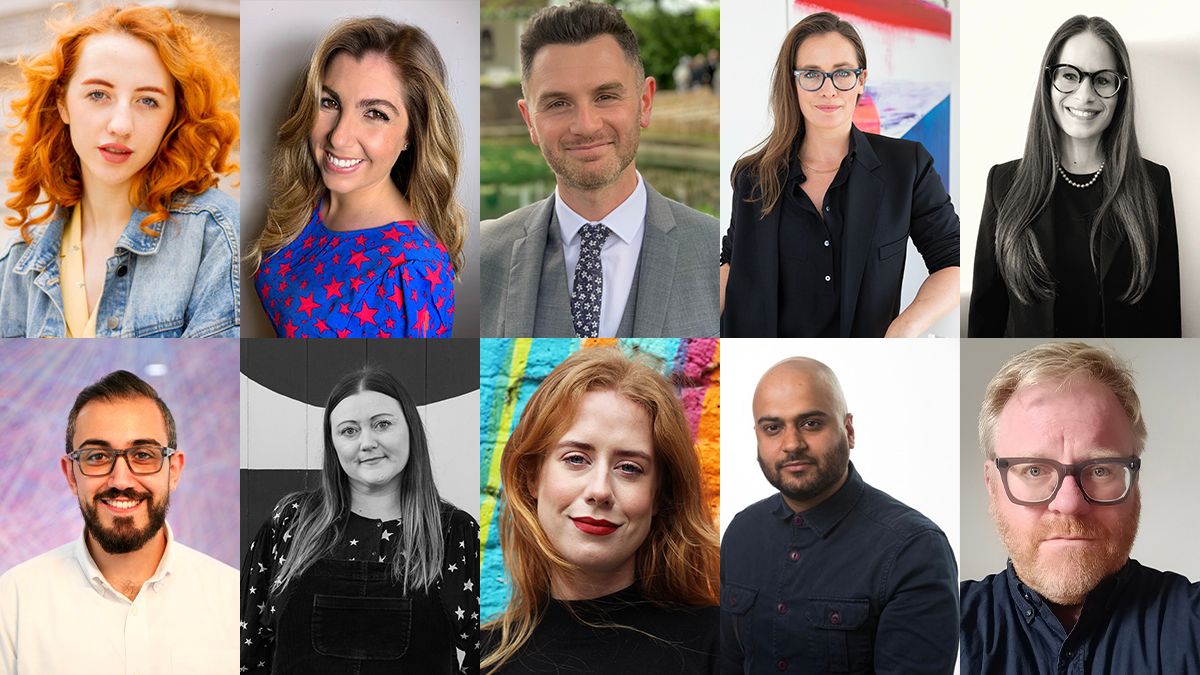 Beckii's passion for content creation has taken her from the Isle of Man to Japan, now settling in London. Transferring her knowledge and skill in content creation into the behind-the-scenes of influencer marketing, Beckii cofounded influencer marketing service Pepper Studio in 2019, taking on the role of head of marketing and communications. Having featured in publications such as Forbes, the Guardian, and Dazed & Confused, Beckii has a well-rounded understanding of the industry from a first-hand and sub rosa point of view.
With over 12 years at the forefront of the influencer marketing industry, Chiara boasts expertise and knowledge through a decade of insights and learnings. As an Italian digital communication and influencer marketing pioneer, Chiara is used to speaking and presenting at digital summits, with a passionate focus on fashion, beauty, and technology.
Camilla has worked in the influencer marketing space since 2010, with previous roles including heading up PR for Charlotte Tilbury and Benefit Cosmetics. Currently, in the role of brand communications director at bespoke ethically-sourced fine jewellery brand, VASHI, Camilla works closely with her team to ensure VASHI's influencer marketing, social media, PR, advocacy, brand marketing, and events are top tier.
Based in the United Arab Emirates, Mike has established his credibility by building one of the first influencer marketing arms within a digital agency in Dubai. Having worked in both agency and client-side roles, Mike aims to ensure that he adds value to the brands he represents, focusing on how digital products and marketing can work efficiently for specific brands.
Influencer marketing management consultant and long-term friend of Talking Influence, Scott Guthrie, will be returning to judge this year's IMA's. Scott is an influencer marketing veteran, with his list of achievements including; conference speaking, hosting the Influencer Marketing Lab podcast, and author of chapters for five business books on the subject of progressive public relations and influencer marketing.
Currently in the role of account director for the projects*, James has worked within the influencer marketing sphere for the past decade. His background in project management, social content, PR, and brand marketing has enabled him to work both in-house and agency side, nationally and internationally. James has experience in a wide field of sectors, from finance to fashion, and everything in-between.
In her role as associate director of influencer at Mind+Matter, authenticity and positive influence are among Simone's core values. Simone has a background in health and wellbeing communication, which has allowed her to expand into influencer marketing. Campaigns that Simone has worked on range from high profile global reality TV influencers for consumer health and beauty, to micro and nano influencer clients, meaning she has a broad range of experience in the industry.
Managing director at ITB Worldwide, Emma's specialism is connecting brands with culture through the power of influence. At ITB, Emma built the talent and influence team – she is recognised as a pioneer in the world of influencer marketing. Emma is driven by working with purpose and passion, always ensuring the best results. Notable career achievements for Emma include using influence to drive change such as the UN's #TakeYourSeat campaign to petition for action against global warming, as well as her contribution to Operation Black Vote, driving youth voter registration in the UK.
Hedvig has extensive experience within influencer marketing having led creator campaigns for some of the world's biggest brands such as Coca-Cola, Unilever, Amazon and BBC. As account director at Wildfire, a social-first agency, Hedvig is leading a team of social experts developing influencer and social strategy for a roster of global high-profile clients.
Having featured in our Talking Influence Influencer Top 50 2020, and becoming a member of the TI editorial board at the beginning of this year, Vik is now sitting as a member on our IMA 2021 judging panel. Applying his experience and knowledge gained through his role as social media and influencer strategist at Burson Cohn & Wolfe, Vik always has his finger on the pulse when it comes to understanding influencers and building relationships within teams.
Join the panel
Do you know someone who should be on this list? Is that person you? If you think you'd make a valuable addition to the panel, or know some who would, then you still have time to nominate and apply
We have extended our deadline for judges' applications to Friday 12th March. Find out more about our call for judges for the IMA's, and stay tuned for further judge announcements in the coming weeks!