Rahul has been a prominent player in the world of influencer marketing right from its infancy. He is the Head of Influence at Ogilvy, where he is in charge of setting the strategic direction of the Ogilvy influence proposition across their global network; delivering award-winning work for clients including Walgreens Boots Alliance, Bacardi, Unilever, Vans, TK Maxx, TikTok and Mattel.
Prior to joining Ogilvy, he established and ran MediaCom's global influencer offering and has also served as Director of Social Talent at the YMU Group (formerly James Grant) looking after some of the world's leading social-first talent.
In this piece, he tells us how life has changed in 2020 and how he adapts to this new normal.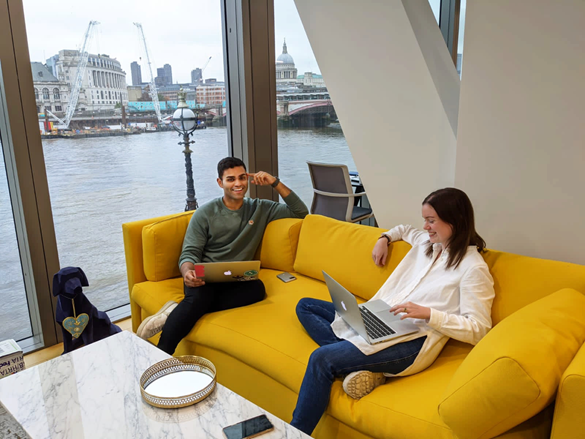 5am-6am: Yes, I know this is very early, but I am a morning person – always have been and fortunately have managed to keep this routine going in and out of lockdown. I am guilty of checking my phone as soon as I wake up – a combination of emails, Instagram, TikTok and LinkedIn.
I get ready, make myself a cup of coffee and tend to settle in front of my laptop to reply to all the emails from the night before; usually with Radio 4 playing in the background (don't judge me!). I also use this time to plan my day – creating my list of things to do, meetings I need to attend, clients I need to talk to etc. I call this my 'power hour' as it helps me set my intentions for the day without any distractions.
6am: If you know me well, you already know that I am obsessed with spin. I usually tend to do three-four classes a week. I bought a Peloton at the start of the March lockdown to fill this void and it's certainly become the healthiest of my distractions. I tend to do a class every morning before 7am. On the days I don't spin, I cycle to one of the parks in and around London – my favourite being Greenwich Park – that incredible view reminds me why I call London home.
8am: Time for more coffee! I usually get mine from Le Péché Mignon, an independent French café, down the road from where I live. If nothing else, 2020 has taught me to appreciate my local area and everything it has to offer a lot more. I usually spend the hour catching up on trade press, watching the news and talking to my mum (family is incredibly important to me).
9am: I have a daily check with the influence team at Ogilvy UK. This is easily one of my favourite times of the day. We run through workloads, new business, clients and most importantly, we use this time to check in on each other. With those 'watercooler moments' now absent from our daily lives; these virtual daily check ins are more important than ever.
11am to 1pm: This slot is usually reserved for a local market check in. Whilst a lot of my attention and focus is on the UK, I also do a global role which sees me consult our offices around the world on all things influence – we discuss everything from recruiting the right talent to delivering creatively effective work for our clients. These sessions always leave me feeling inspired and incredibly proud of the amazing influence community we have here at Ogilvy.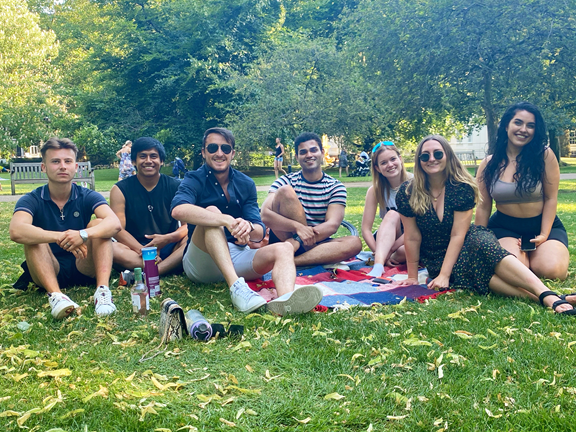 1pm: With all of us now increasingly working from home, it is very easy to go from one Zoom call to the next without taking a proper break. I now make sure I block at least 30 minutes in my calendar to step away from my laptop and take a lunch break. I grab some food and watch an episode of Friends or go for a walk. It really helps!
2pm to 4pm: My afternoons are usually filled with meetings – these could be with clients, talent agencies, tech partners or our internal teams. I also use this time to review work that we are producing – I tend to be very heavily involved in the day to day which allows me to ensure we are delivering the best we can for our clients. I take pride in the fact that I have a very personal and honest relationship with all my clients – a lot of my clients DM me on Instagram about work and to be honest, I wouldn't want it any other way.
5pm: I usually try and find an hour in the day to focus on product development and thought leadership. This includes building on the product roadmap for InfluenceO, our influencer tech stack and making sure it remains market leading going into 2021. The future of influence is so exciting, and I am forever amazed by the incredible talent we have working in the field.
Having worked in influencer marketing for over 10 years, I am obviously very passionate about it and want to see our industry succeed and go on to achieve bigger and better things. I try and make sure I am vocal about issues facing our industry on a regular basis through whitepapers, panels, presentations and commentary to help which further our common cause. Next week I am speaking at the Influencer Marketing Show Global – register for your free pass to hear me discuss pay disparity within the influencer channel.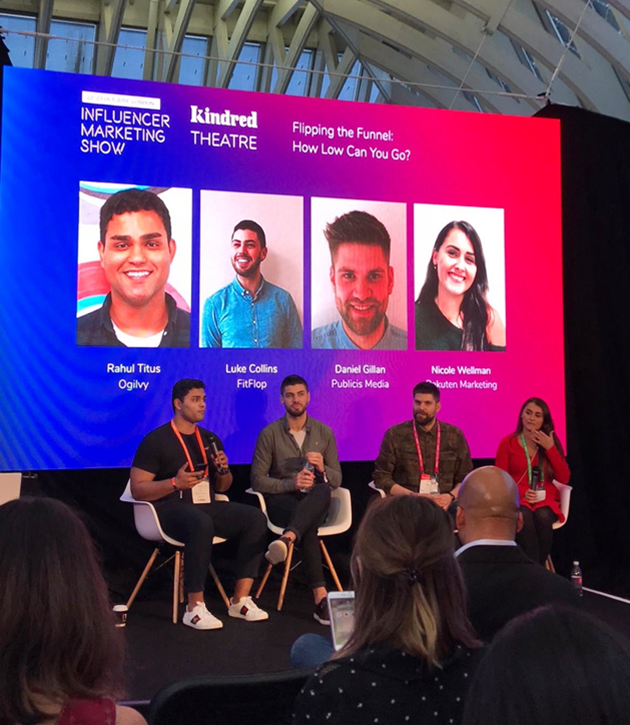 7pm : Although I always keep an eye on my emails, I make sure I take the time to switch off and enjoy some 'me time'. I like to keep busy, so my evenings are usually spent meeting up with friends trying new restaurants, visiting galleries and exploring everything London has to offer. I have really gotten into baking recently and have started experimenting in the kitchen, dare I say successfully – another reason I take my exercise seriously.
10pm : I usually am in bed by 10pm. One last check of my emails and social media and its usually lights off for me. I love the Calm app and the many sleep stories on the app – my current favorite is the 'Once upon a GDPR' sleep story – 15 seconds in and I am out like a log!