Burberry has opened luxury's first "social retail store" in China's technology capital, Shenzhen. The new store, launching today, is 5,800-square-foot, designed through an exclusive partnership with Chinese tech giant Tencent Technology.
The concept, which is the first step in an exclusive partnership with Tencent, takes interactions from social media and brings them into a physical retail environment. The store is made up of 10 rooms for customers to explore, each offering a unique interactive experience that can be unlocked on WeChat.
The social store "marks a shift in how we engage with our customers", said CEO Marco Gobbetti in a statement. The social store experience is centred around a custom WeChat mini-program to reward consumers for engaging with the brand online as well as in-store. Expanded capabilities through WeChat, which Tencent owns, will provide the social retail elements like social currency and brand experiences that aren't currently available to any other luxury brands working with Tencent.
Through a dedicated WeChat mini-program, customers can unlock exclusive content and personalised experiences and share them with their communities. Customers can also book in-store appointments and items to try on, contact customer service, learn about new products and exclusive content, and make table reservations in the in-store cafe and community space.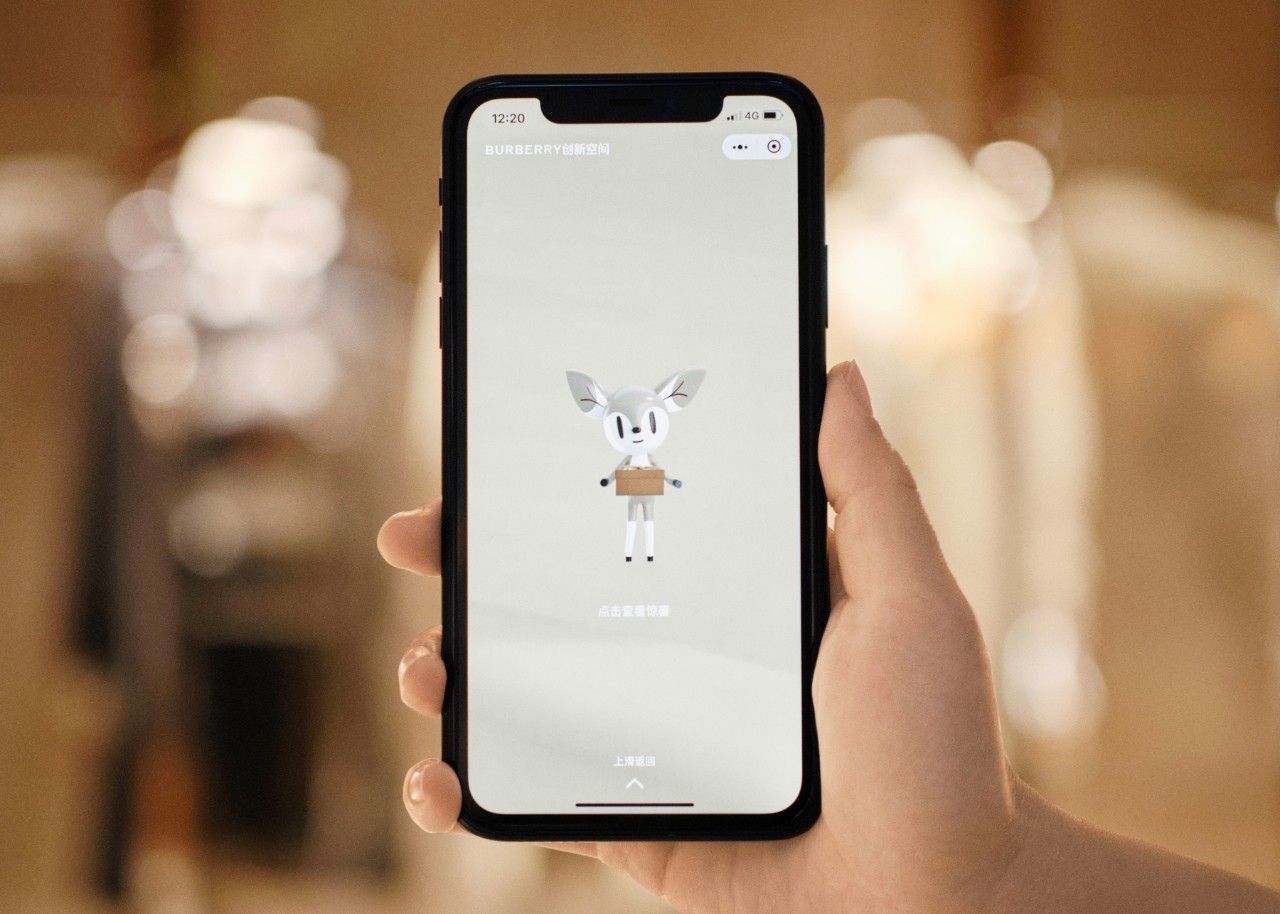 Within the store,  customers can scan product tag QR codes to unlock additional content like "product storytelling" and every item includes scannable QR codes, which is a first for the brand. Each action rewards customers with social currency. Each customer is given an animal character that "evolves" starting as an unhatched egg as they engage in-store and social, with new characters and outfits to discover. In addition, customers can receive exclusive cafe menu items and access to the "Trench Experience", a digitally enhanced room designed to help customers create content to share on social media.
The new social retail store reflects Burberry's pioneering history of firsts and ambition to continue to push boundaries through innovation and creativity. "It is a unique space to test and learn, and to trial innovation that can be expanded to the rest of the Burberry network in China," read the statement. The luxury brand recently teamed up with Twitch to livestream its SS/21 fashion show.
When it came to innovating around social and retail, Burberry's CEO said China was the obvious place to go as home to some of the most digitally savvy luxury customers and will be a "place of discovery that connects and rewards customers as they explore online and in-store."
"Through the partnership with Burberry, we hope to provide our contribution in the upgrading of luxury retail,  ]improving the quality of people's lives, and promoting sustainable development, through which we hope to ultimately support maximising the social value," said Martin Lau, president a Tencent.
The social-first approach to commerce could allow customers to browse and send recommendations from influencers and peers. Davis Lin, SVP at Tencent regards this as the starting point for a new era of innovation. "Through connecting social and retail environments, we will create innovative digital services and delightful experiences for our users, help brands build deep emotional connections with consumers, and support the laying of strong foundations for the long-term growths of brands," Lin said in the announcement.