Hain Celestial is a leading organic and natural better-for-you products company. Serving 1.6 billion cups of tea a year, Celestial Seasonings Tea, a Hain Celestial product, focuses on bringing a smile with every cup of tea. For its seasonal campaign, the brand wanted to drive engagement and purchase intent for its naturally sourced tea, available at Walmart.
Celestial Seasonings Tea tapped influencer marketing company Linqia to leverage the power of influencer marketing, launching a massive campaign entitled "Enjoy a Cup Full of Flavor" with the goal of leading the consumers to their nearest Walmart.
Key campaign objectives
To reach the everyday mom, Hain Celestial partnered with Linqia to identify the right influencer categories that would make the biggest impact on their target audience: lifestyle, food and parenting. Then, Linqia's proprietary technology selected 35 millennial moms that mirrored the brand's persona and had a strong desire for healthy living.
Leveraging both long-form blog content and popular short-form social media platforms (i.e., Instagram, Pinterest and Twitter), the influencers were able to each creatively show how they enjoyed their favourite Celestial Seasonings tea in a real, authentic and relatable way.
Campaign process and execution
After the organic posts stopped getting posted, didn't mean it was the end of the campaign. The content the influencers created were so powerful, the content was able to be used in paid channels as well. Linqia was able to keep the momentum going by optimising the campaign to reach more consumers through paid channels.
First, Linqia turned the organic content into Facebook and Instagram ads and then used its proprietary LinqiaLift technology to determine which assets to pair with which audiences to then amplify at scale. Linqia then ran the creative targeting smart audiences to deliver optimal results.
Working with Hain Celestial, Linqia helped the brand to deliver an extensive pool of engaging messages to customers with a clear call to action – to get the product from their nearest Walmart. By buying Celestial Seasonings Tea at their neighbourhood Walmart, consumers had the pleasure of enjoying the soothing beverage at the best price.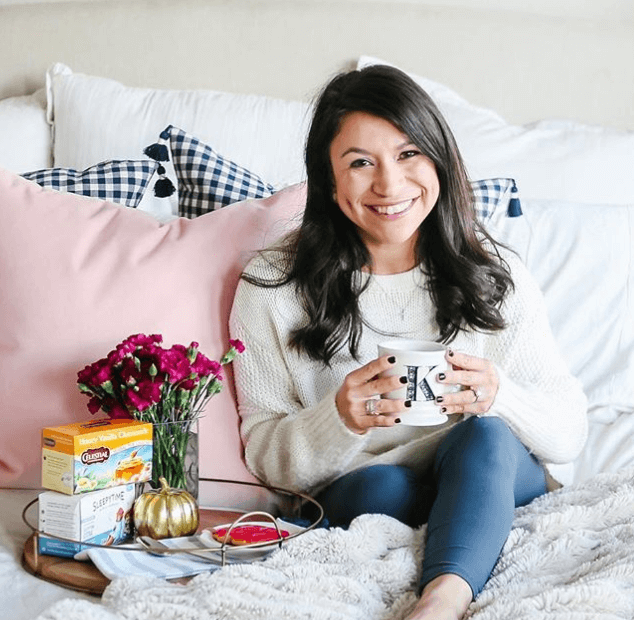 Creativity and innovation
To set this campaign apart, Linqia influencers delivered unique content that was able to be easily reused by Hain Celestial. By repurposing content, the effect of influencer marketing extends beyond the life of the campaign itself. With just one campaign, Hain Celestial gained access to a vast range of content that can be used throughout the year to drive a true and authentic connection with target customers. This cost-effective approach was a way for Hain Celestial to highlight genuine content across social, website, emails and display ads.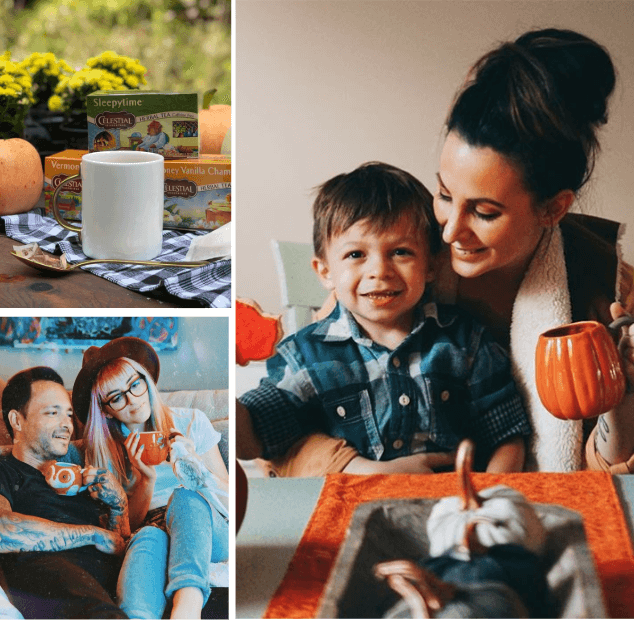 The results
The compelling influencer content across Twitter, Pinterest and Instagram delivered close to 13,000 clicks, which was nearly twice its projected goal. This campaign resulted in more than 30,000 engagements.
In addition, the brand is able to reuse influencer-generated content in other marketing initiatives. Through this influencer program, Linqia's influencers created over 550 pieces of original creative content, which could be reused in other channels.
The key metrics from this campaign, coupled with Linqia Insights helped Hain Celestial learn that health and wellness messages had the campaigns highest engagement rates. With these findings, Hain Celestial built an entire influencer marketing campaign on health and wellness, as well as incorporated this message in other future marketing campaigns.
Overall, this campaign was a hit, resulting in 552 content assets that could be repurposed in different channels, 30,000 engagements and nearly 13,000 clicks. Linqia was able to use its influencers to show the power of influencer marketing and how using a clear call to action can drive engagement. Hain Celestial is able to use original influencer content in a variety of marketing initiatives, furthering the reach of this campaign.