From surpassing all-time 2 billion global downloads to being ranked as one of the most downloaded apps in the last decade, TikTok's popularity has continued to skyrocket and this hasn't gone unnoticed.
But universal recognition like this isn't something that is given so quickly to many social media platforms. This got me thinking about why TikTok has gone from being seen as a 'cringy teenage app' to an app that has helped even Millennials, parents, grandparents and health professionals navigate these weird and trying times.
My conclusions led me to TikTok's core values and ultimately, what it stands for:
"Inclusivity. Authenticity. Fun. Innovation."
It's all of these things that have enamoured users of all ages and the main reasons why TikTok has been able to cast a wider net.
It's also important to note that TikTok trends tend to blow up astronomically and this is because they are picked up by the rest of the social media world.
Here are a few reasons why and how TikTok does it.
1. It speaks Gen Z's language
Name a better app out right now that can so effortlessly capture the hearts and nuances of Gen Z?
TikTok can speak Gen Z's language – it doesn't even have to try. It's able to do this because its content taps into the relevance of popular culture and trends through music, memes, and relatable story-telling all wrapped up in short and snappy 15-second videos.
Memes
Memes are a popular communication tool amongst Gen Z. Whilst they're typically used as replies to text messages amongst their peers, they are also frequently used to participate in political and social online conversations and debate. The sole purpose of memes is to invoke humour, and are hugely used to empower or criticise an individual, group, or brand. See some examples below.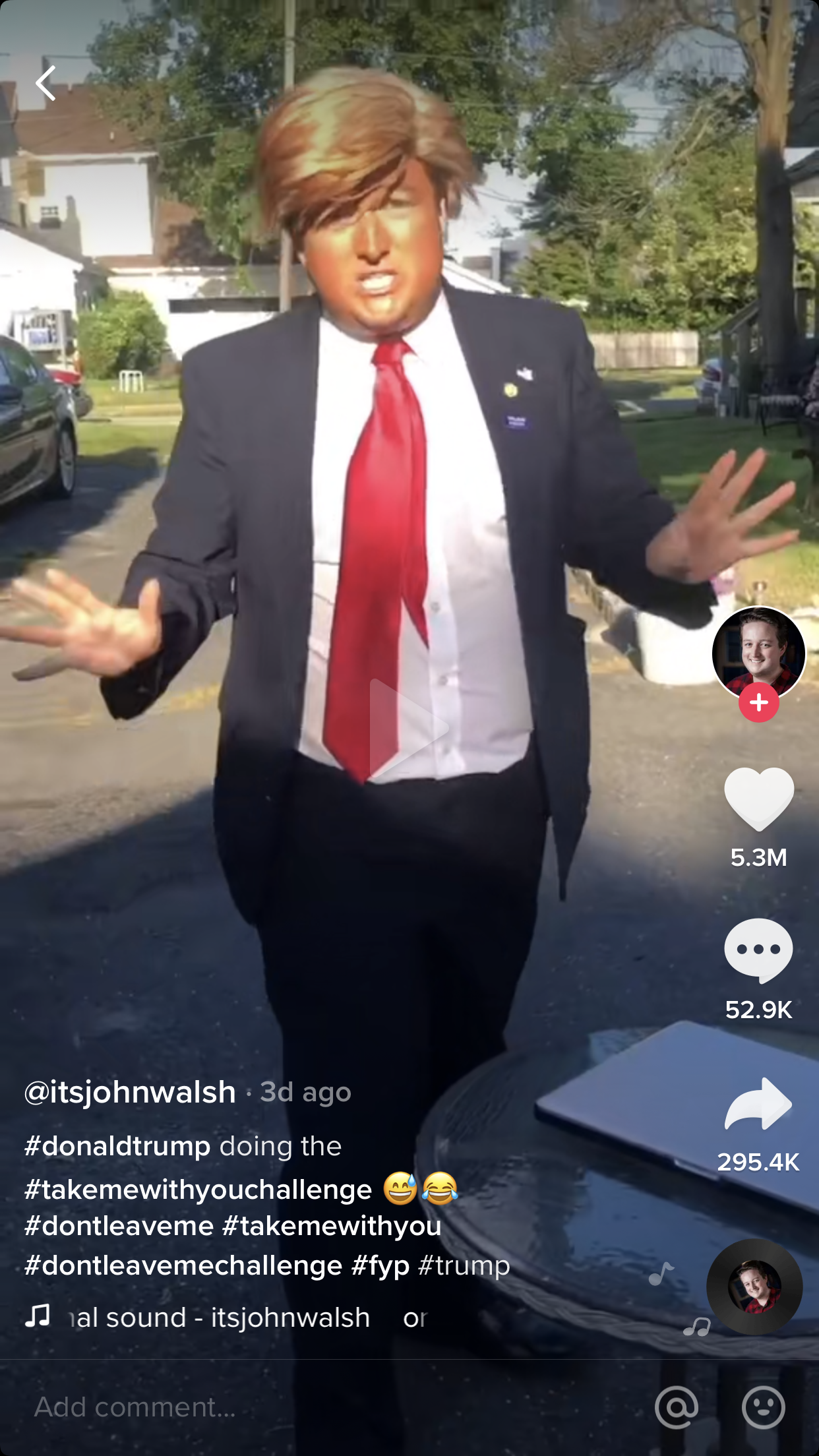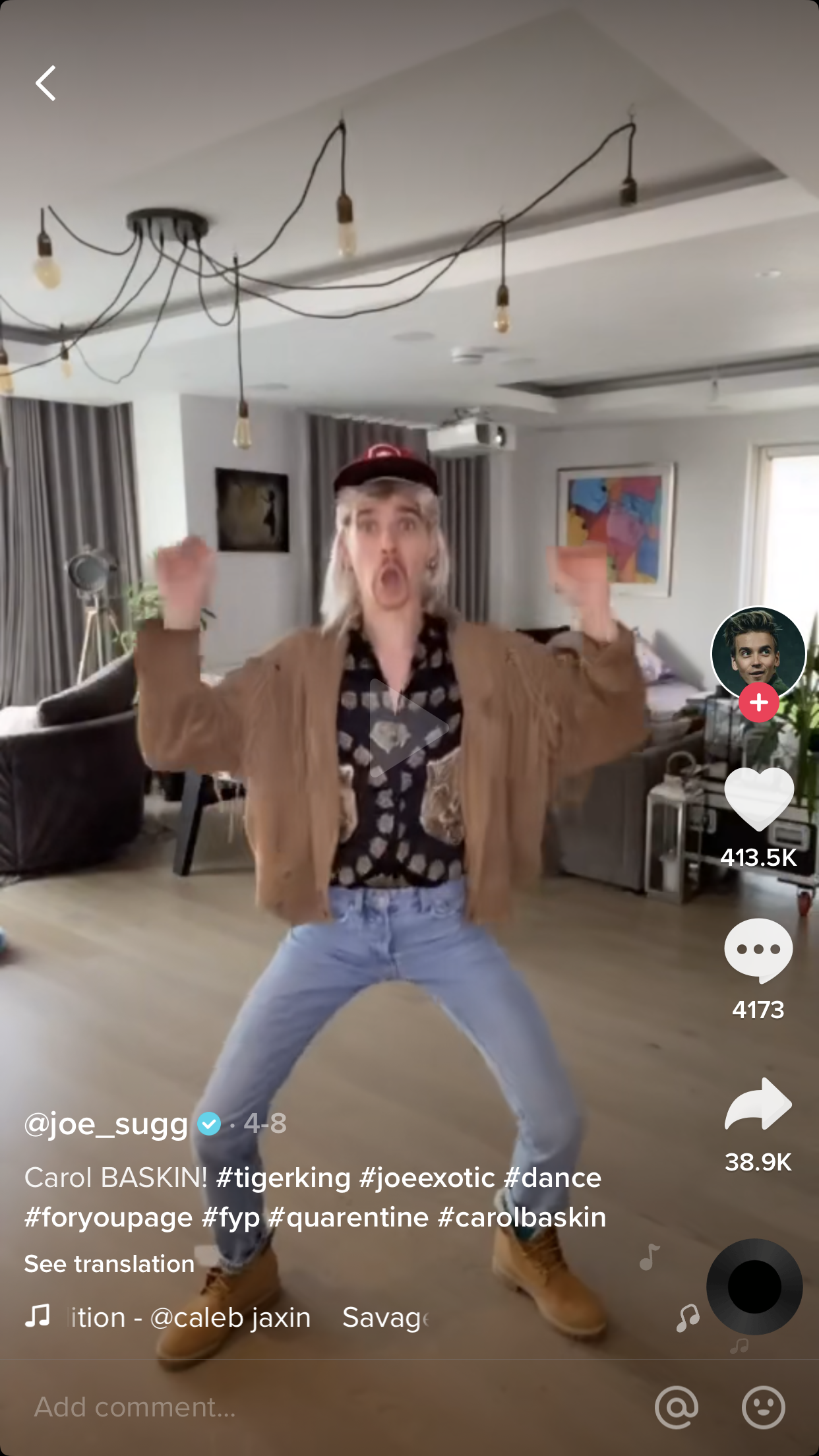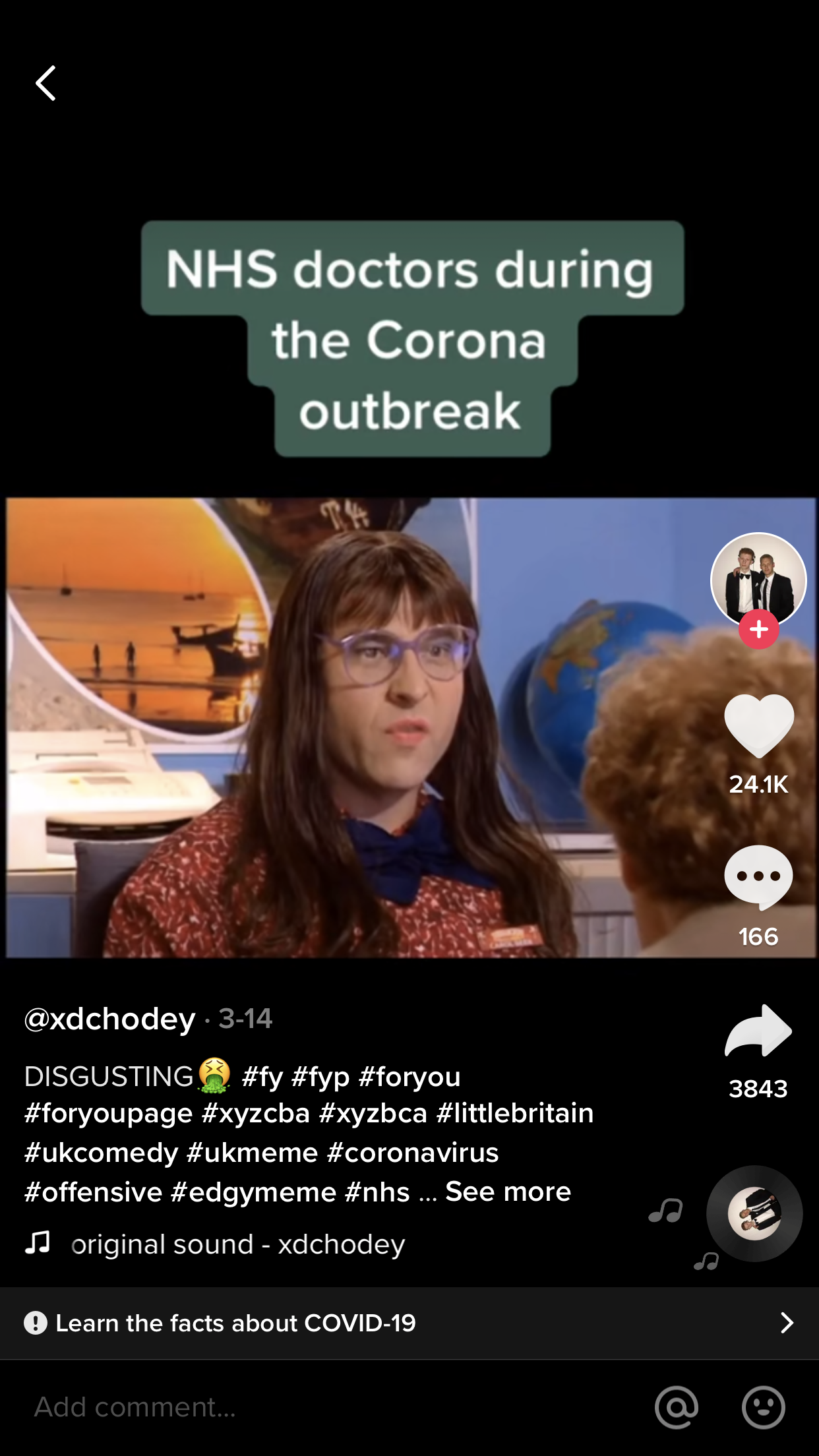 Meme content is amongst the majority on TikTok. It's not unusual to consume caricature style content when taking a quick scroll through your feed or 'for you' page. A recent example of this type of content is the 'I like the view' sound. It was taken from a moment on an American reality TV show called 90-day fiance.
Since this episode aired in April, it has completely blown up on TikTok and been remixed with Doja Cat's song 'Cyber Sex'. It seemed that users couldn't get enough of it and so the hashtag #iliketheview was born. This hashtag received an astonishing 347.8 million views at the time of writing.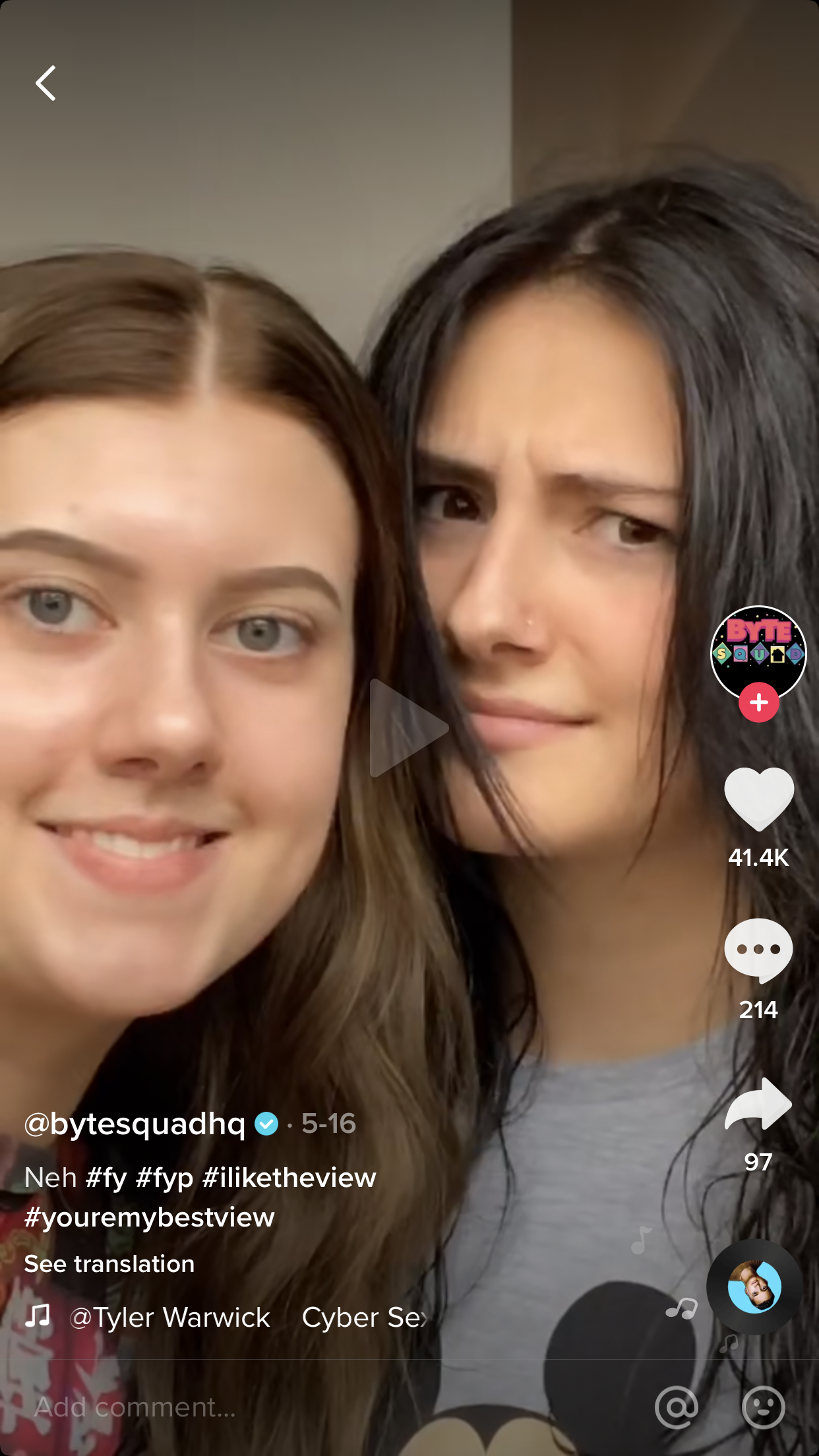 Short-form entertainment
Another important reason TikTok speaks Gen Z's language is because of the duration of the content. Gen Zers are the digital natives and were brought up into a world with infinite information at their feet so they tend to have super short attention spans of 8 seconds and less. This has meant that platforms that offer short and snappy entertainment are winning.
TikTok clips tend to be 15 seconds or less so users can literally be scrolling through the app for hours without realising.
Ultimately, TikTok is a great platform for marketers to create cool and engaging short-form content that doesn't risk product exhaustion or over-saturation.
2. It mirrors TV conventions
TikTok can be explained as Gen Z's TV. You can catch up on your favourite celebrity gossip, stay informed on global news and trends, and most importantly, experience escapism and entertainment on a whole different level.
This is because users on TikTok follow their favourite influencers the same way they would follow their favourite series. TikTok creators keep their fans hooked onto their content by using 'cliffhanger' and episodic-style content. This is the same 'cliffhanger' you would experience when watching the end of a season of a Netflix show and you're left wondering and eagerly awaiting the first episode of the next season. This encourages users to stay on the app and revisit profiles and hashtags to view the next instalment.
An example comes from the Candy King campaign. The concept '10 days of Candy' was used and influencers were challenged to try a new piece of candy every day. Fans were also able to get involved by commenting on their videos and telling them which candy to try next. Due to the episodic nature of this campaign, a massive 16.7 million views were generated and they experienced a 32% increase in traffic to the site within 14 days.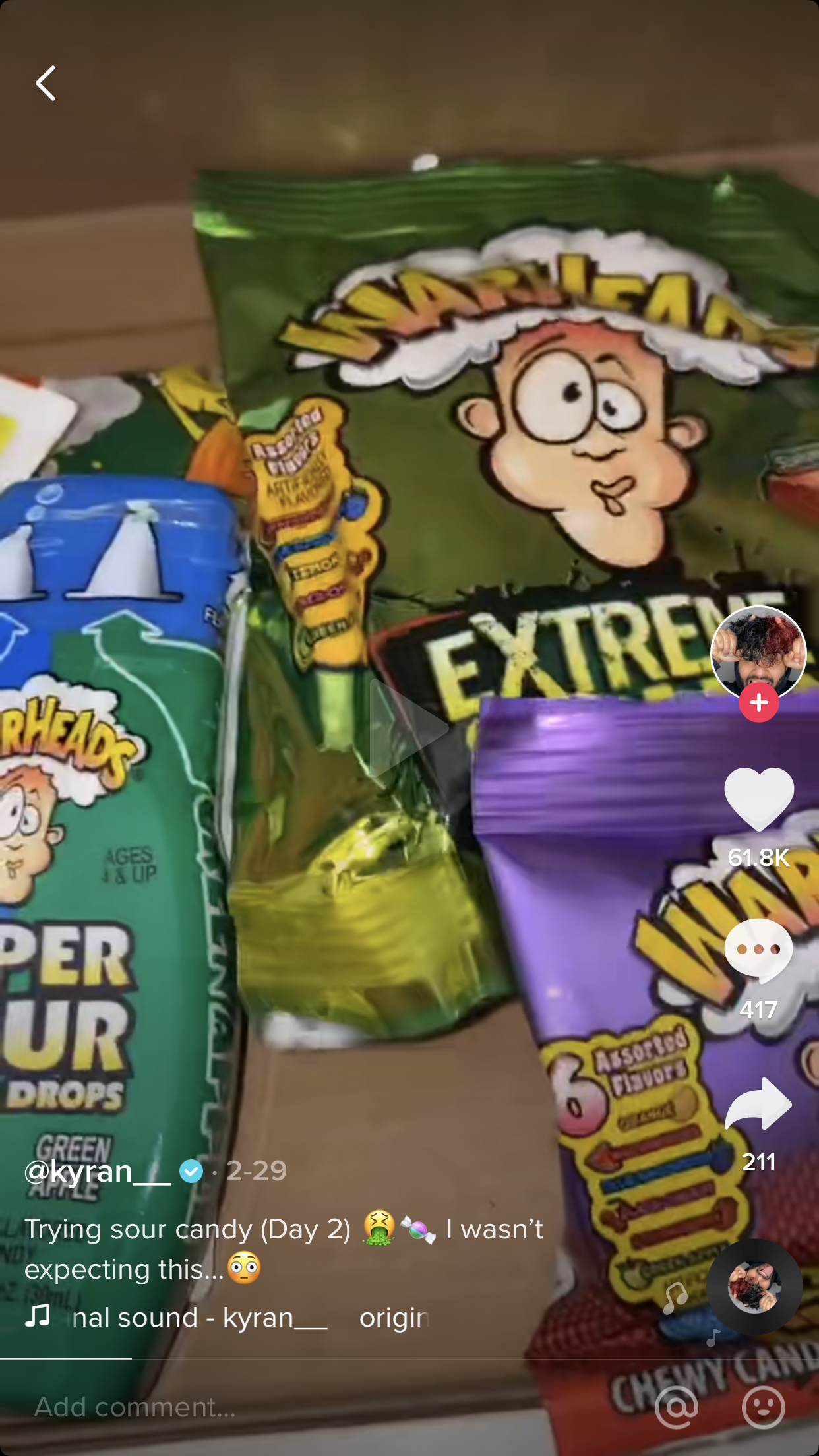 The takeaway from this campaign was that there was no CTA, but they generated results because users became invested in the daily content that was being posted and so they converted on their own accord.
3. Everyone's an influencer
TikTok allows users to feel like influencers in their own right, this is because the platform intends them to be to some degree. It's able to do this through the algorithm and TikTok's sophisticated but easy-to-use editing tools.
TikTok's algorithm works by boosting the most creative and engaging pieces of content regardless of one's follower count. So, you might have 10 followers but create a super relevant and funny video that people love and you receive millions of views which causes your follower count to shoot up by the thousands. As unrealistic as this may seem, it actually happens all the time. How do you think so many people on TikTok become overnight sensations?
How do people hack the algorithm and go viral?
When you first publish a video on TikTok, the algorithm works by boosting it onto the 'for you' page for a short amount of time. This is so that TikTok can distinguish whether it is a good piece of content that people will enjoy or if it's just not engaging at all. The response your video receives during this time is essential because of that and can either push your content to more people or get lost amongst the rest of the average performing content.
This is one of the main reasons as to why TikTok is so popular. Unlike platforms such as Instagram where you can spend years and years trying to build up a following and reputation, TikTok offers users the opportunity to become an influencer overnight. Take Lil Nas X and Lizzo as examples.
Food for thought
Well, there you have it – three ways TikTok transcends its platform. As TikTok continues to grow and evolve through outside of lockdown life, I predict those who capitalise on its brand opportunities now will be amply rewarded in the long run.