Molly Doyle Young's remit as a product marketing manager includes bringing Impact's end-to-end influencer partnerships solution to market. She keeps a firm pulse on the influencer marketing ecosystem to understand:
Who's working with influencers, why, how, and what partnership automation support do they need to do it successfully

Who are influencer partners today, how are they creating and engaging, and what do they need to thrive
This qualitative and quantitative research informs how Impact builds and positions the platform to best serve brands and creators alike.
"Though today's circumstances are anything but typical, I'm really fortunate in that my work's structure and goals remain relatively unchanged. I'll walk you through a day in the life, socially distanced edition," said Young.
7am:
As soon as I silence my phone's alarm, I plunge into its vortex. Before Quarantine, I'd have a workout class to propel me out of bed, but for now, I allow myself a screen time spiral to start my day.
Alright, so I'm not professionally required to tap through every frame of the Daily Mail's Snap story (a new, despicable habit), but I do have a vested interest in developing an expert understanding of social and content platforms and the creators that use them. I'll generally take a lap through Instagram, Twitter, Snapchat, TikTok, and Linkedin all before 7:30.
8:30am:
By half-past eight, I'm caffeinated and have clicked through approximately one targeted Instagram ad for athleisure and added 2-3 items to my cart before closing the app. They'll get me yet.
I'm online and catching up on the emails and Slacks that have come through overnight. Impact has offices all over the world, so I'll wake up to notes from our design team in Cape Town, our marketing and PR team in London, and Sydney, etc.
9am:
I spend my time executing go-to-market plans for various features, functions, and product launches. For big blocks of my day, I'll be:
Writing a primer around our new

product marketplace

beta (which lets brands curate their product catalogs and partners browse and select the specific items they want to promote)

Meeting with product managers to plan user notifications for the launch of our

partner recommendation engine

(which offers brands bespoke new partner recommendations)

Ensuring alignment between marketing, enablement, revenue, and customer success leaders on our integrated

campaigns

beta (which is super useful to influencer program managers looking to evaluate their campaigns' performance on both branding

and

acquisition bases)
As the examples above indicate, the specific activities and initiatives vary, but my go-to-market work is largely underpinned by research, strategy, and cross-functional collaboration.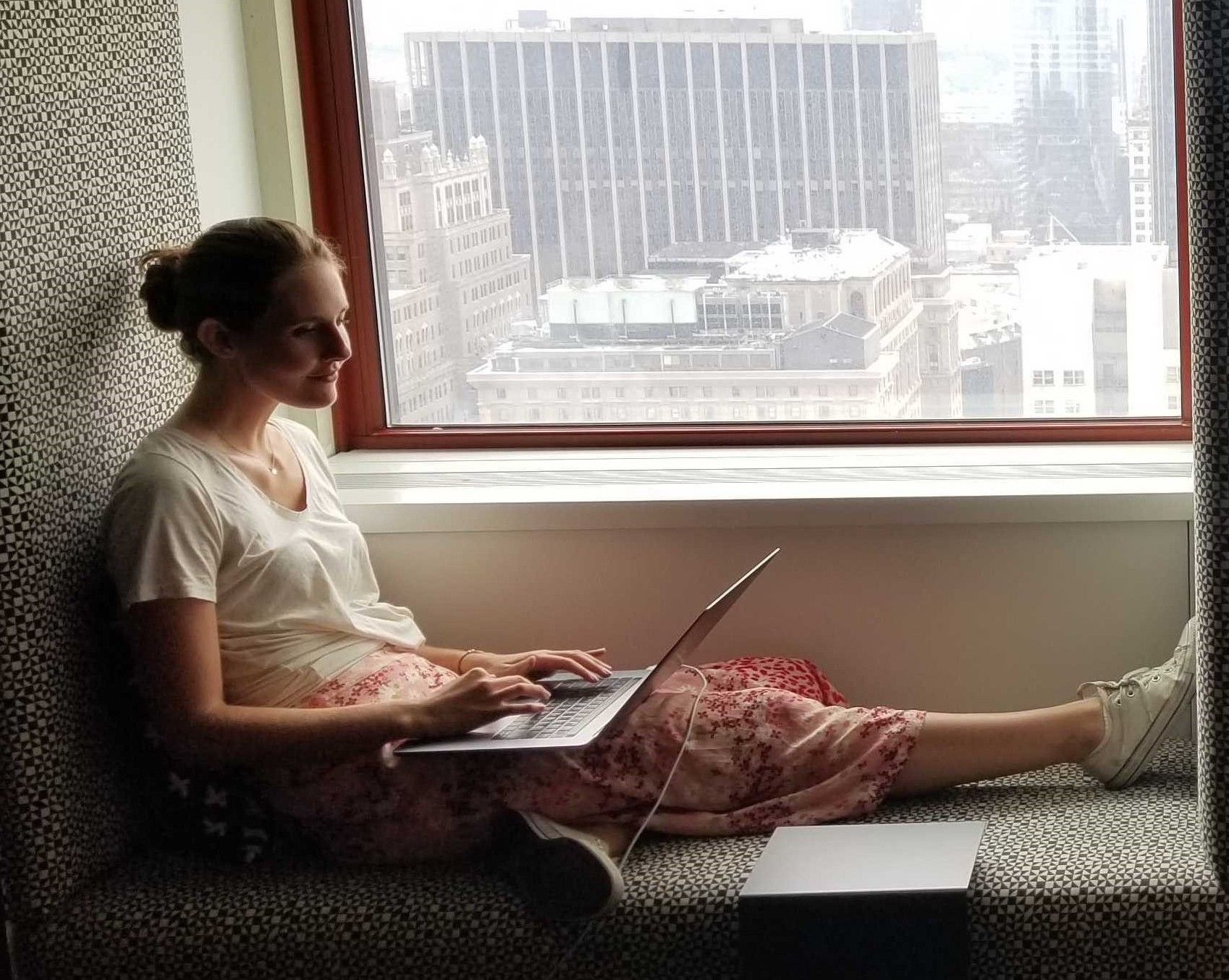 2pm:
At this point in my day, I might have an external meeting with a partner or brand. We love to elevate and amplify partnership stories in as many ways as possible, so this work can also take on different forms.
I may meet with an influencer marketing leader from our customer TechStyle to prep her for a fireside chat recording (what would have been a speaking opportunity before lockdown). Or I'll chat with an influencer network about their best practices for forging and optimising new partnerships with brands. Maybe I'm workshopping a partnership study with a Youtuber who's already organically posted about how she uses Impact to access enterprise brands she wouldn't be able to approach on her own.
These brand and partner stories don't just turn into case studies, video testimonials, and blogs – they also contribute to our voice-of-customer validation and guide us to make more informed product, packaging, and positioning decisions.
3:00pm:
I realise that no, I don't violently hate that font– I am just hungry. I remember to feed myself.
3:30pm:
My role also encompasses competitive intelligence. Impact's roots are in affiliate partnerships, so mapping influencer marketing's competitive landscape is a relatively new function. It includes looking at all influencer marketing players – from point solutions to end-to-end platforms – to establish a baseline understanding of the field.
This research can turn into a market viability framework, against which I plot all component parts of an influencer marketing solution as requisite for either an MVP, market-ready, market parity, or market-leading offering.
I'll also conduct research at the competitor level – part of my job is assembling and maintaining battle cards and other useful enablement assets for each of the top influencer marketing solutions in our peer group.
5pm:
Because product marketing sits at the intersection of so many other functions, my work is commonly a source text for a bunch of other assets– a primer can generate sales training, eBooks, blogs, infographics, web pages, and more.
I'll spend a share of my average workday reviewing these assets as a subject matter expert and colour commentator.
6pm:
An initiative isn't over when the milestone feature(s) is launched – that's just when it gets interesting. Successfully bringing a feature, function or product to market then involves gauging market response and performance metrics like customer use, new opportunities, deal velocity, and closed revenue.
I'll spend time evaluating how well a go-to-market initiative is tracking against the KPIs we set out to achieve, and we'll adjust our position or approach as necessary.
7pm:
It bums me out to think of what I'd be running off to do at 7pm under normal circumstances, so generally this is when I pour a glass of wine and queue up Real Housewives. But Real Housewives of New York or bust! I still have standards.
Want to feature in the Day in the Life column? Drop us a line at content@talkingninfluence.com.