Amazon's Twitch is more popular than ever. Content consumption on Twitch is up 79% in April compared to the start of the year according to data from Gamesight. There is typically an average of 1.3 million people tuning into content on Twitch at any given moment, even before the coronavirus crisis, said Sarah Iooss, Twitch's head of sales in the Americas. There's also been a growth in streamers joining the platform such as musicians looking to livestream their sets as tours are cancelled.
As users seek distraction from what is happening in the world, brands are seeing the opportunity the platform presents as they reallocate their ad spend and look to reach new consumers.
As more brands enter the space, the number of games sponsoring content is growing by 21%, according to Gamesight. With this, Twitch gaming influencers are generating 89% more sponsored content and have seen higher viewer engagement rates on sponsored content (23%) during the pandemic. At the moment, sponsored content has more viewers, and those viewers are staying engaged for longer. For example, engagement has increased three-fold for 60+ minute content, Gamesight notes.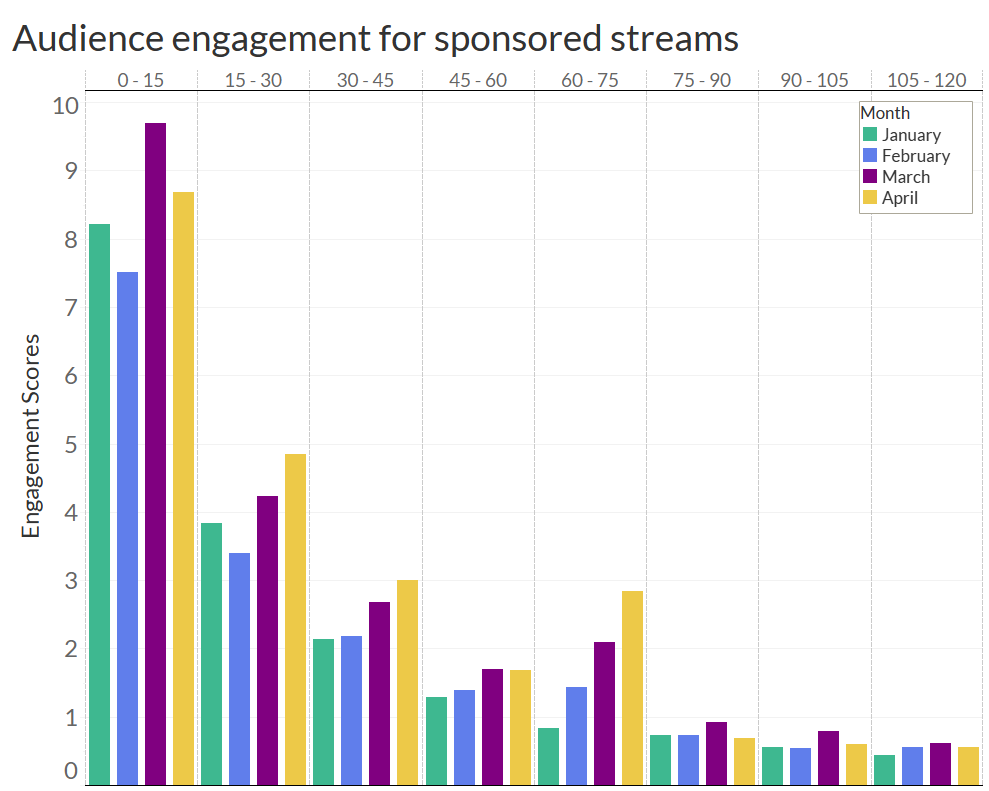 "Content consumption is way up across every medium and the longer this pandemic lasts, the more important content discovery will become," Omeed Dariani, CEO of the Online Performers Group told Gamesight.
Gamesight analysed sponsored streams, which reached audiences between 100 and 6 million people and were tagged #ad or #sponsored. However, this didn't include content from affiliate programmes for games like Fortnite, Gamesight highlight. Will we see Twitch become a more mainstream advertising channel post-pandemic?