As people are stuck at home during the pandemic, they are spending more time on social media. But what topics on Instagram are gaining popularity across the globe?
HypeAuditor's recent study of over 10 million Instagram influencers with over 1,000 followers revealed which topics on Instagram are proving ever-more popular across the globe and the topics that are slowing down. The study found a 122% increase in the average daily growth of followers of influencer accounts for the last 30 days compared to the previous 180 days period.
Yoga accounts have seen the biggest surge globally, with a 68% growth rate. News and political accounts follow with a 46% increase, cooking is up 33%, and health accounts have increased by 28%, which may come as no surprise as people have more time to prepare meals and are looking to stay fit and healthy while stuck inside.
"It is interesting to observe how social networks become a barometer of changes occurring in society. We see that all over the world there is an increasing interest in health, a healthy lifestyle and proper nutrition. And it's wonderful that influencers can become guides and examples of how to live a healthier life," said Alex Frolov, CEO of HypeAuditor.
Meanwhile, there has been a decrease in the number of followers of vape accounts (-221%), and a slowing in account growth of hotels (-74%), hair salons (-47%), and jewellery accounts (-36%).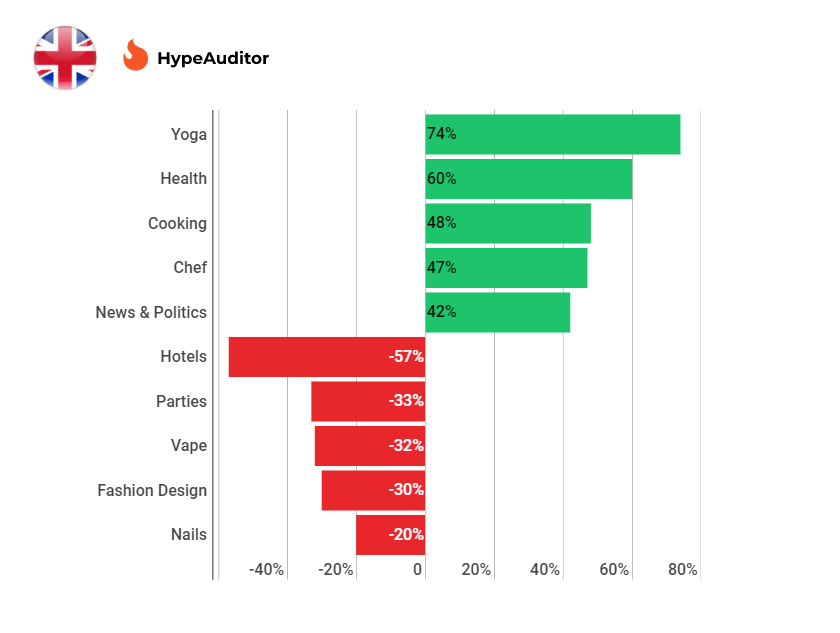 HypeAuditor used machine learning algorithms to estimate the outcomes. When breaking the data down by country, the UK has seen a surge in cooking (48%) and chef accounts (47%) as well as yoga, health, and news.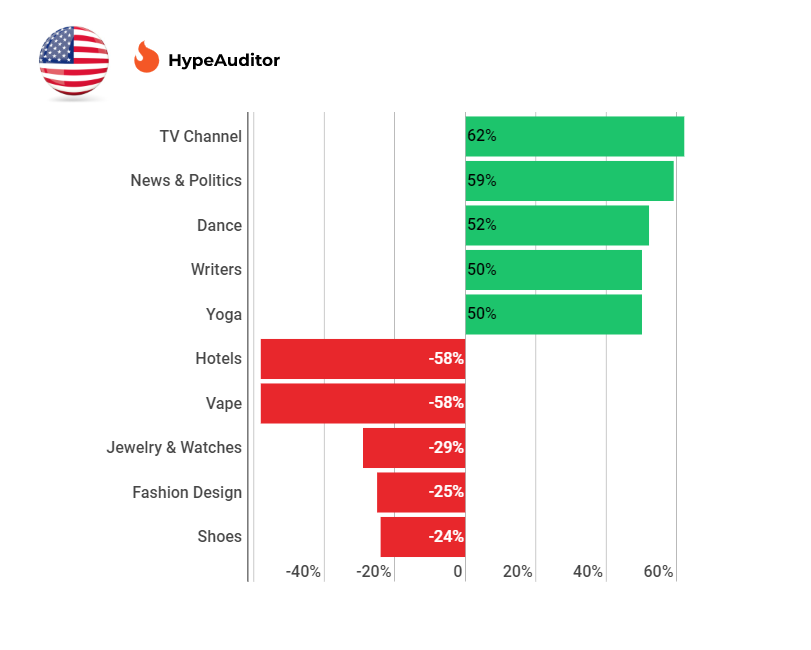 The USA has seen a 52% increase in dance accounts and a 50% rise in writer accounts and yoga accounts in addition to TV channels and news and politics gaining popularity.