Instagram has redesigned the IGTV app to promote creators publishing long-form video content and change how IGTV videos can be shared to Instagram Stories, focusing on creators and discoverability.
The new IGTV homepage features a popular creator at the top, which will be based on who they follow and what kind of content they already engage with, as well as content from accounts the user follows. There is a Discover tab, similar to Instagram's Explore tab, which shows content users might be interested in and make relevant content easier to find.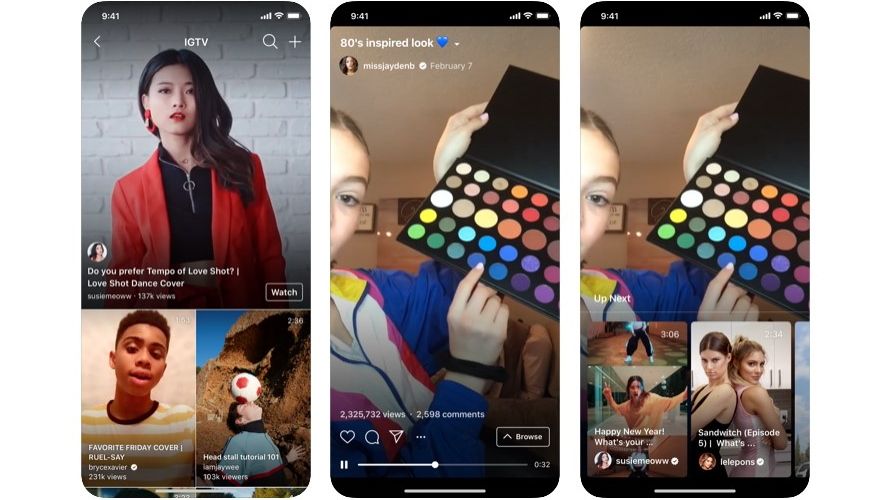 In addition, a new hands-free mode makes it easier for people to record videos on the IGTV app.
Instagram has updated the Instagram app so users can now preview the first 15 seconds of IGTV videos in Stories and tap to watch the full video in the hope of making it easier for people to discover videos and help creators get more views.
All of these updates should go towards making the app more appealing for users to discover new content and creators to share their videos. Although Instagram hasn't disclosed the number of IGTV users since the app launched in 2018, Instagram has over 1 billion monthly active users.
According to Cisco, there will be 1.9 billion internet video users, representing 80% of internet traffic, by the end of 2021, and Instagram usage is up 43% amidst Coronavirus, which may explain why Instagram is investing more in its video content.