Influencer marketing has experienced a remarkable rise in recent years. From the early bloggers to social media superstars, the industry continues to evolve and is on track to become a
$10 billion industry
by 2020.
Yet, some are still dubious over the impact of this fast-growing industry. For those who hold a cynical view, this infographic neatly presents the industry's most impressive statistics, leaving little doubt over the revolutionary impact it has had on traditional marketing practices.
Traditional marketing practices such as newsletters, billboards and newspaper print ads are not to be underestimated still, as it's no fluke that they remain popular among the majority of companies. Yet, keeping up with the modern consumer now requires more than a witty tagline on your local bus billboard; it requires direct contact to increase audience reach, engagement, and loyalty. Influencer marketing can be considered as just one of the modern methods to revolutionise the industry.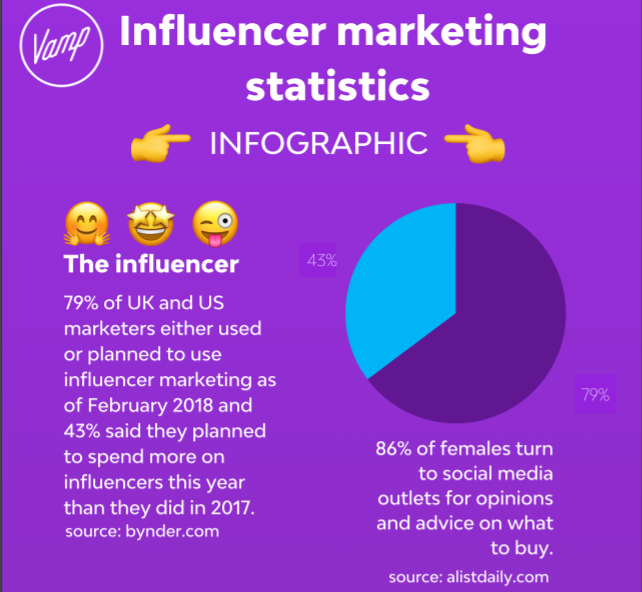 On the rise
The infographic segments presented gives an explanation as to why influencers have become so powerful. Now that 86% of females turn to social media for advice on what to buy, it's clear that brands must prioritise their presence on social.
From social media's birth in 1997 with Six Degrees, a platform to create profiles, send messages and add friends, to today's vibrant social space whereby Instagram remains more than twice as popular than any other channel as users can upload stories, live stream, and shop, brands need to look no further than here to find, reach and engage with relevant audiences. It also offers brands crucial opportunities to stay on top of consumer trends
–
the latest Instagram update, for example, allows a new shopping tab within its app.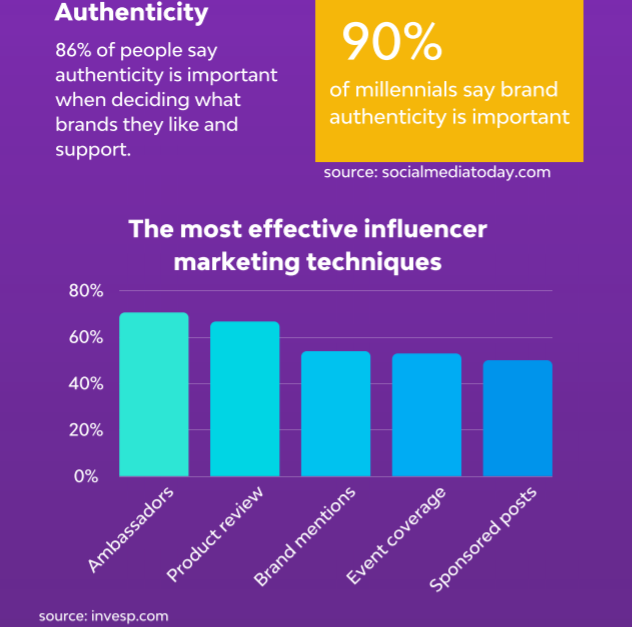 It's all about trust and micro-influencers
With 49% of internet users saying they trusted information from online personalities with a small following, it's little surprise that influencers were identified as the way to access these audiences. An influencers audience loyalty compared with their follower base is much more effective in terms of receiving genuine responses from content generated within a campaign
–
after all, the number of eyes on a post are irrelevant if they don't trust in the recommendation.
In addition to small followings, statistics show that authenticity and transparency are highly valued by modern consumers. This is due to smaller micro-influencers building authentic and credible connections with their followers. Influencers who have spent years building their following are less likely to agree to any opportunity that comes their way. They take the protection of their personal br
and seriously, only partnering with brands that fit.
Micro-influencers give brands access to followings with specialised interests so placements can result in much higher eng
agement. By collaborating with micro-influencers, who can create authentic content in line with marketing objectives, brands can achieve powerful results.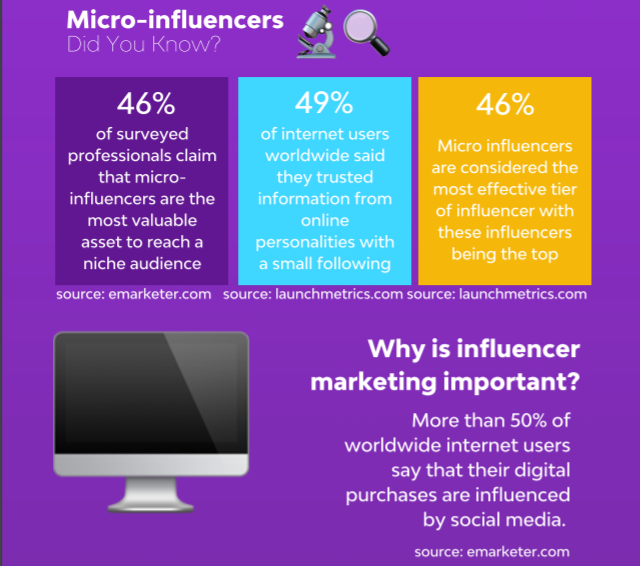 Recognising the potential
With such impressive statistics supporting it, influencer marketing is becoming increasingly accepted by companies and larger portions of marketing budgets are being designated to it. With more acceptanc
e, it has the potential to achieve even greater results with fewer limitations.
The Influencer Marketing Show held in London this month celebrated all things influencer marketing, inspiring and educating the industry on topics that affect your brands. Next year, the first ever Influencer Marketing Awards will launch in London.