Kairos Media, a digital communications agency based in London has delivered a successful Instagram campaign with the use of social media influencers for the launch of the mobile game, Football Clash: All Stars.
The mobile game, published by Soccer Manager, is an ultimate 5-a-side football app where players can go head-to-head in various arenas, during real-time football matches, from all over the world playing with their favourite players. Players can build their all-star team by collecting over 100 cards starring their favourite players.
Soccer Manager incorporated influencer marketing into their marketing strategy as they felt this would be the most suitable and effective method to market the game. The campaign objective looked to create further awareness for the launch of Football Clash All Stars, whilst generating clicks through to download the game from the app store. However, it was crucial that the campaign was delivered within a 48-hour period.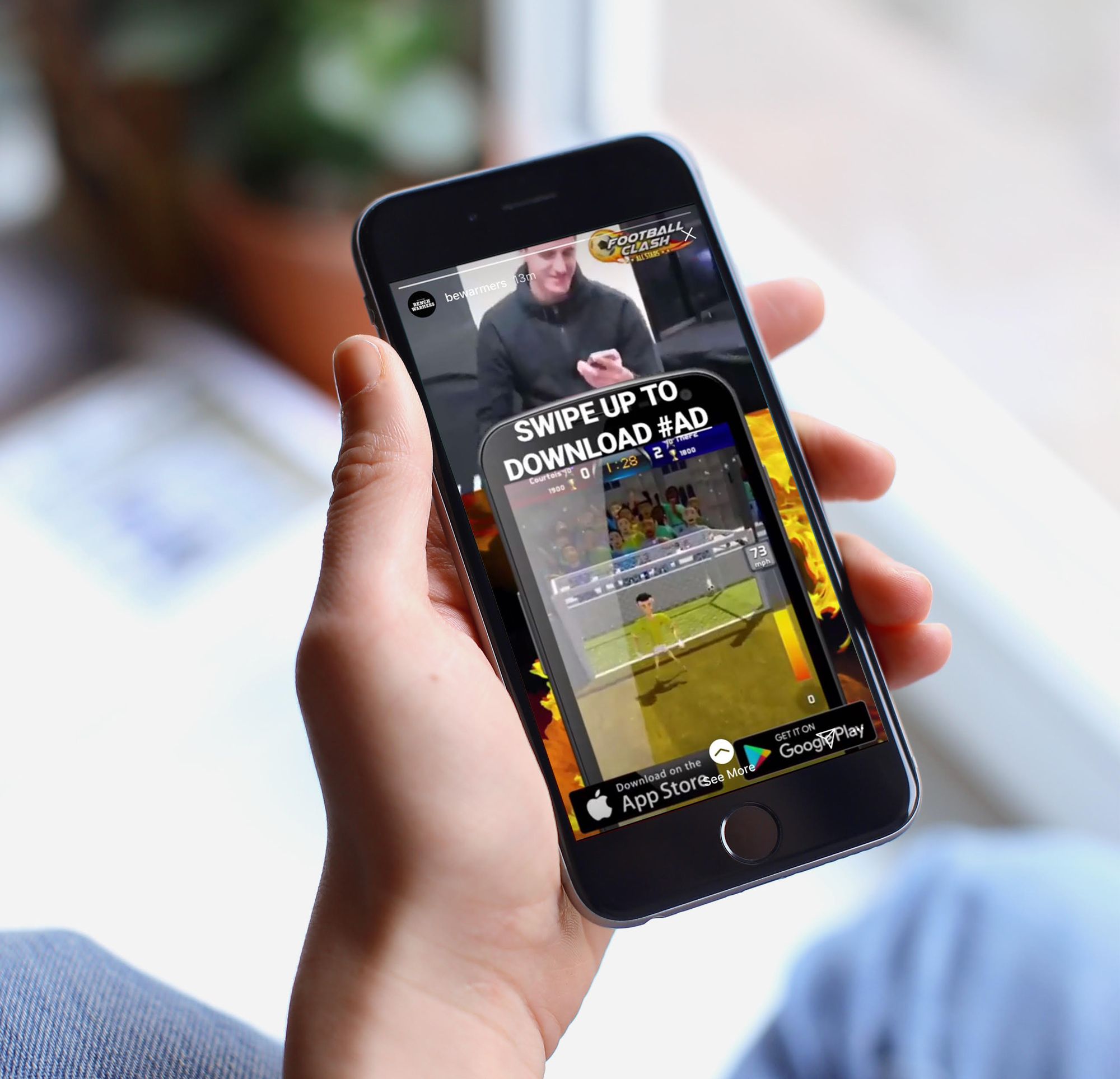 Using software to identify engaging football community Instagram accounts, with predominately male audiences targeting the UK, US and Tier 1 countries. Kairos Media was able to find a variety of accounts, develop relationships, negotiate fees and confirm contracts with a quick turnaround.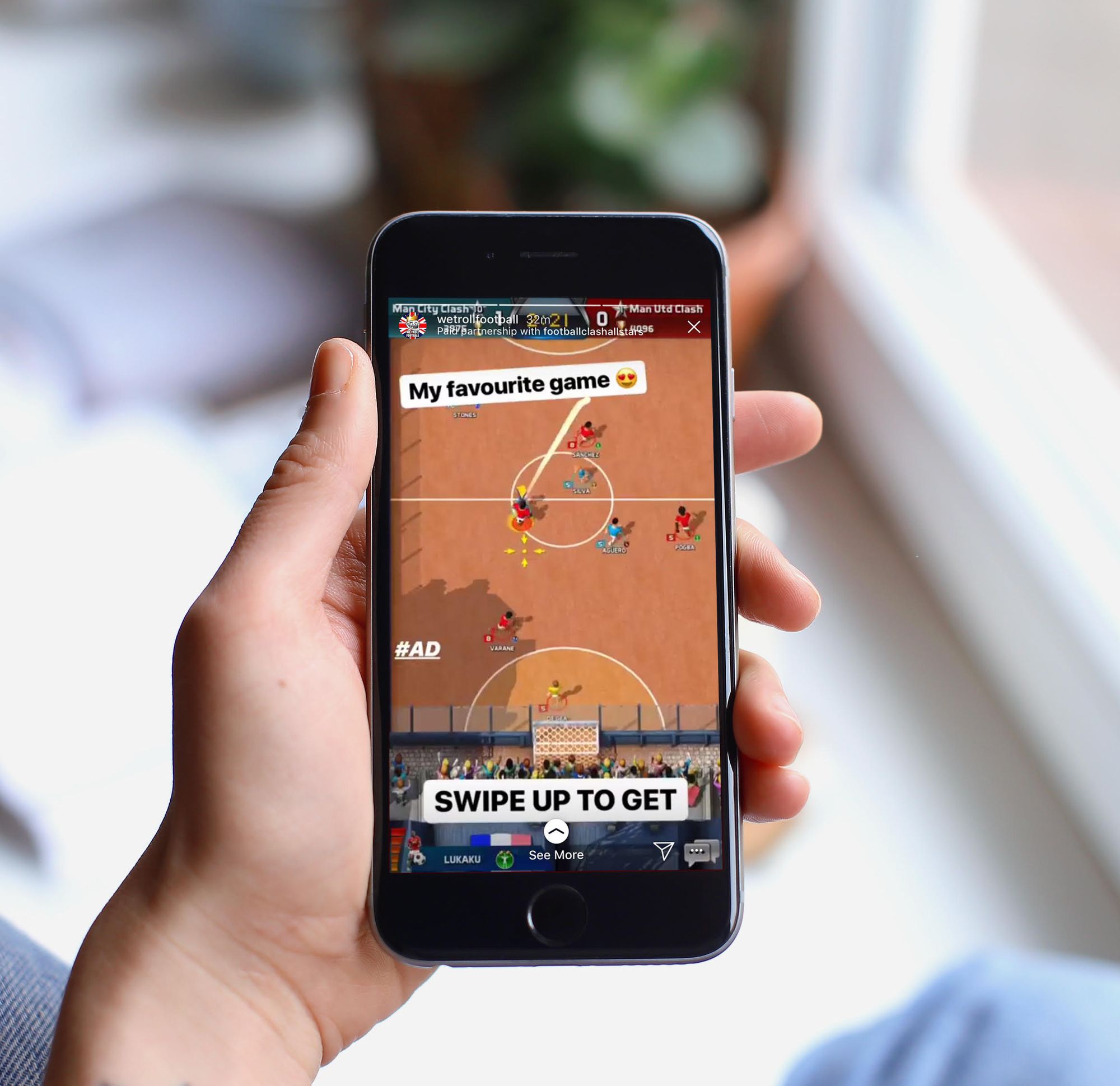 This lead to identifying eleven well known Instagram accounts within the football community to assist with the promotion of the mobile game. Each account added engaging content to their Instagram stories, generating a total of 13.3 million views. An overachievement from the guaranteed 5 million views by 166%.
From the thirty-three pieces of unique content created on Instagram stories by the influencers, we had a total of 194,458 clicks with a CPC (cost per click) of less than 0.50¢, were directed to the app store to download the app, resulting in ranking position #2 of the Sports section of the iOS App Store and trending within the Top 10 apps on the Android Play Store.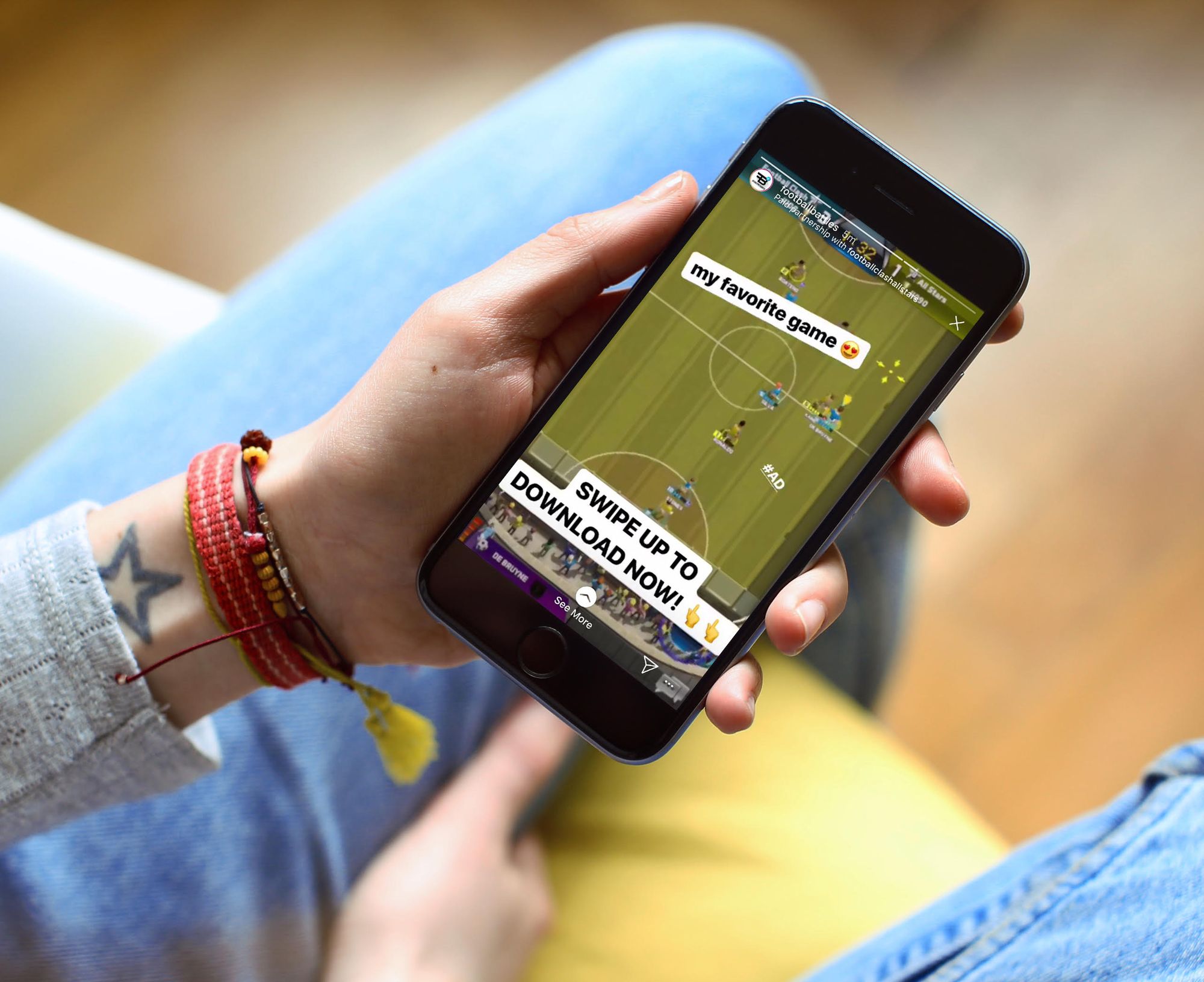 Sam Martindale, Lead Sports Account Executive at Kairos Media said, "It's very rewarding to manage a successful campaign and despite guaranteeing 5 million views, I am over the moon that it reached more than 13 million views and overperformed by 166%. There's no better feeling!" said Sam Martindale, lead sports account executive at Kairos Media; "Influencers can amplify your social content and this campaign proved how powerful it can be."