Optimise
Aviva Life Insurance is the largest life insurer in the UK with over 11 million customers and 25% of the market share. Affiliate marketing is crucial for Aviva, contributing to 12% of its overall direct life insurance sales.
After reviewing their previous network, Aviva selected Optimise to help achieve its goals to increase acquisition volume, ROI, and extend its reach by forging new partnerships. Optimise used their first and third-party data, best-in-class tracking technologies, powerful analytics tools, extensive knowledge of the sector, and the ability to create and develop successful partnerships to deliver a masterful migration.
Combining all of their technologies, skills, expertise and talents, the teams delivered a masterful migration, deftly executing clever tactics to exceed every target set, proving its expertise in performance-based advertising and commitment to helping clients achieve its marketing goals.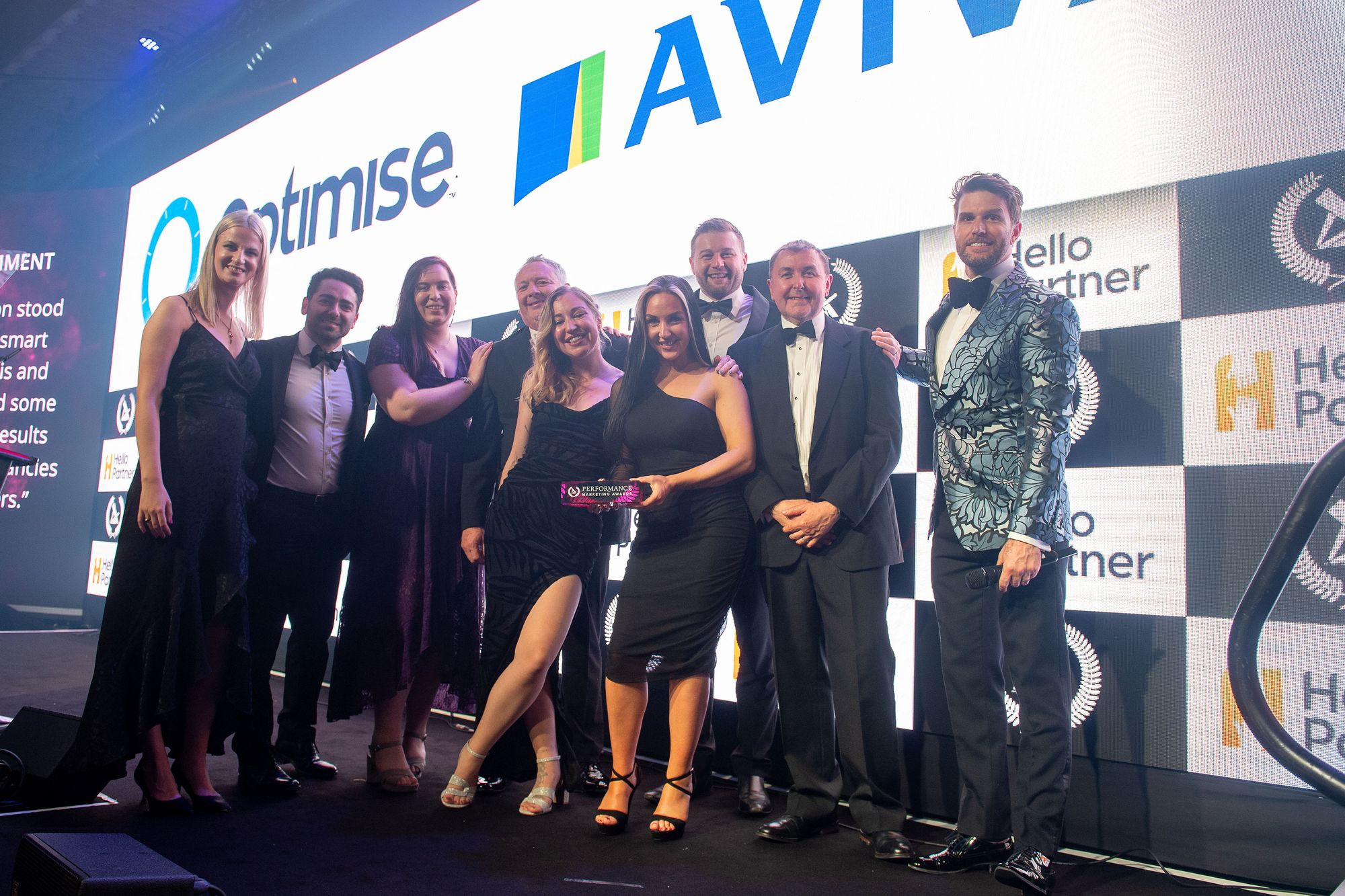 Judges Comments
"Smart execution stood out here, with smart tracking, analysis and costings plan, and some very impressive results from optimising tenancies and cashback tiers."
---
Deep Dive
Hello Partner: How does it feel to win this award, and what does it mean for you?
Charlie Keohane, Optimise: It's such a huge achievement for the team. We're finding more and more that our clients are requiring that hand hold through migration, rather than a self-service platform, and that's what Optimise Media absolutely excel in. I'm so proud of the team for everything they've done, to get Aviva this award, and to actually show growth in their campaign.
Hello Partner: What would you advise to other companies to ensure the smoothest migration possible?
Charlie Keohane, Optimise: Don't disregard what your client needs – from a performance, day-to-day, and regulatory point of view. We've shown that having that hand-holding approach can really excel a campaign.
---
---
The Performance Marketing Awards 2023 was held in association with Blue Light Card