Months of recruitment have secured a superb lineup of the industry's key players, forming a fitting panel to decide our 2022 winners for the inaugural edition of the US Partnership Awards.
It was essential for us to shape an outstanding, well-rounded panel of judges that would be representative of the influencer, performance, and affiliate industries, including reputable big brands and those with successful partnerships at their core.
When building the judging panel, the USPA team aimed to recruit individuals with ample experience in the performance, affiliate, partner or influencer marketing industries, focussing on those who are US-based or have activity in the US and Canada.
Natalie Stone, Senior Awards Events Manager at PerformanceIN says, "Our CTA was to find partnership marketing's brightest, most respected and experienced thought leaders to judge exceptional affiliate and partner, performance and creator marketing work from across North America for our inaugural US Partnership Awards."
The judges will be reviewing and scoring the campaigns based on their planning, innovation, creativity, execution and the results they achieved.
As well as many new faces, the panel also welcomes a trusted handful of judges who have previously judged Talking Influence and PerformanceIN's awards, ensuring that the foundation of the panel is a solid one.
Big brands and partnership professionals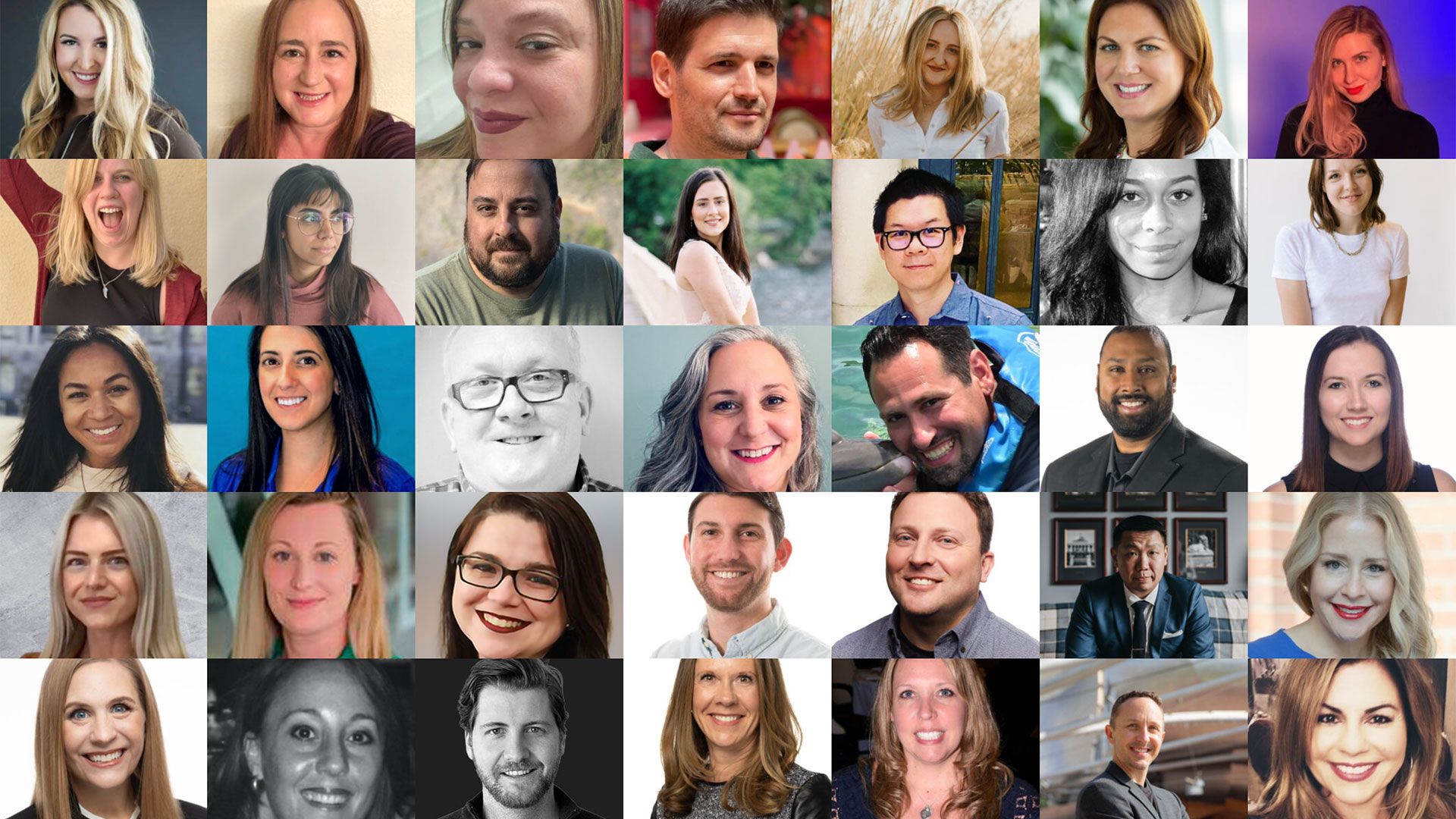 Waving the influencer marketing flag on the Partnership Awards judging panel is the CEO of Digital Voices, Jenny Quigley-Jones. Jenny is well versed in knowing what it takes to produce an award-winning entry, having taken home the gold trophy for her team's work on the 'Best Travel Campaign' at this year's Influencer Marketing Awards. Jenny also spoke at the inaugural Influencer Marketing Show NYC, showing her investment and passion for the American influencer market.
The panel also welcomes individuals from huge brands including Walt Disney, Footlocker, and IL MAKIAGE – all of which are making a name for themselves in the influencer marketing space, as well as affiliate and performance.
Zahra Bidar-Hernandez is currently leading the affiliate marketing strategy and growth for shopDisney.com. She has over 15 years of experience in blending innovative thinking with an analytical approach to attracting, acquiring, and engaging customers. Zahra will bring her varied skill set to the judging panel.
Boaz Ariely, SVP of Performance Marketing at IL MAKIAGE, will bring with him a passion for the beauty space as well as great knowledge in growth and performance marketing. With beauty campaigns being extremely popular within the influencer space, Boaz will be able to combine his performance knowledge with his passion for e-commerce to judge campaigns that sit across the influencer, performance, and affiliate spaces.
Fashion is another vertical that spans the influencer, performance, and affiliate spaces, which is why Heidi Rumpf, Senior Manager of Affiliate Marketing at Foot Locker, is a great addition to the panel. Heidi was also recognised in the PerformanceIN Top 50 last year, proving that she is a driver for change, as well as a strong decision-maker.
On the agency side, we have invited players from established agencies including dentsu and Riddle and Bloom. Jade Mayberry is the Growth Marketing and Performance Partnerships Leader at dentsu international. She is an experienced marketer trusted by best-in-class digital marketing agencies, start-ups and direct-to-consumer brands. Jade will bring a well-rounded, multi-dimensional point of view to the judging panel.
Norman Yuen, VP of Accounts at Influencer Marketing Award-winning agency, Riddle and Bloom will also be sharing his expertise and opinions on the USPA judging panel. Norman currently oversees multiple brand partnerships including Amazon and Comcast, with previous work including partnerships with the likes of Coca-Cola, Grey Goose, Cadillac, Zappos, TripAdvisor and more.
Bringing with her tech and app experience is Diana Lysenko, Global Partnerships Manager at LGBTQ+ social network and dating app, Taimi. She has a great knack for communication and strong networking skills, helping her to release huge collaborations with respected projects in the industry like the Ellen Show, Katy Perry, Calum Scott, and Todrick Hall. Diana and her team have also successfully secured partnerships in line with the SCR policy aimed at contributing to the LGBTQ+ community.
The full panel of judges is available to view on the USPA website, so be sure to take a look and see if you can spot any familiar faces.
The judging process
With entries now closed, the judging portal will open allowing judges to score entries based on areas such as planning, execution, and results. When the scores have been collated and combined, a virtual judging day will be held allowing judges to challenge one another's thoughts, moderated by our content team.
Judges will be looking for clear evidence of commercial success and ROI, as this awards programme aims to celebrate the best of the best in outcome-based marketing. When judges have discussed the high and low points of the entries they're presented with, they will then decide on their Gold, Silver, and Bronze winners.
It's time to make some decisions
So with entries now closed, it's time for the judges to put their heads together and start scoring the excellent calibre of entries, ready for the winners to be announced live at Sony Hall, New York, on September 7th.