A Post For Rent co-created NFT marketplace for influencers and creators will launch in October with a creator art gallery planned to take place in Decentraland.
The future has arrived, and it's called the Metaverse. The big players such as Microsoft, Facebook, and many more have already rolled up their sleeves, with Mark Zuckerberg recently saying he is betting Facebook's future on it. According to Zuckerberg, the Metaverse is an embodied internet (Internet+) in which we don't only consume content, but we are right in the middle of it.
But how does this future-forward universe function and what opportunities will it open for brands and creators? We're already living in a virtual world, but what Metaverse allows people to do is to dive into this world not necessarily through AR or VR, but rather through a mix of devices. Being able to immerse in an online world and build communities is what Metaverse is about, and brands are now trying to crack how to build relevance there.
Building a Metaverse HQ
Post For Rent has made a full stride in that direction, having built their first office in Decentraland, with plans for future live events, videos, podcasts, influencer hubs, art galleries, campaigns, and one-of-a-kind brand collaborations which are already in the works.
Decentraland, the most popular and well-established Metaverse, is a 3D virtual reality built on a decentralised Ethereum cryptocurrency called MANA. It allows users to buy land, virtual real estate, see art galleries, attend concerts, and much more. Due to current physical limitations, Post For Rent has turned to Decentraland and other Metaverse spaces to create a new playground for brands and creators, enabling them to go outside the box and showcase their full creative potential. The company wants to grant its clients full access to this creative space which holds unseen opportunities for brands to raise the bar in the world of marketing.
With their digital journey in full swing, Post For Rent also announced that the company is involved in creating a new creator-focused NFT marketplace called 'FreshStash', set to be released in late October, facilitating creators' digital asset monetisation. The company is currently building a community of artists and digital creators who will be featured on the website, with the first art exhibition planned to take place in Decentraland on the already inhabited Post For Rent estate.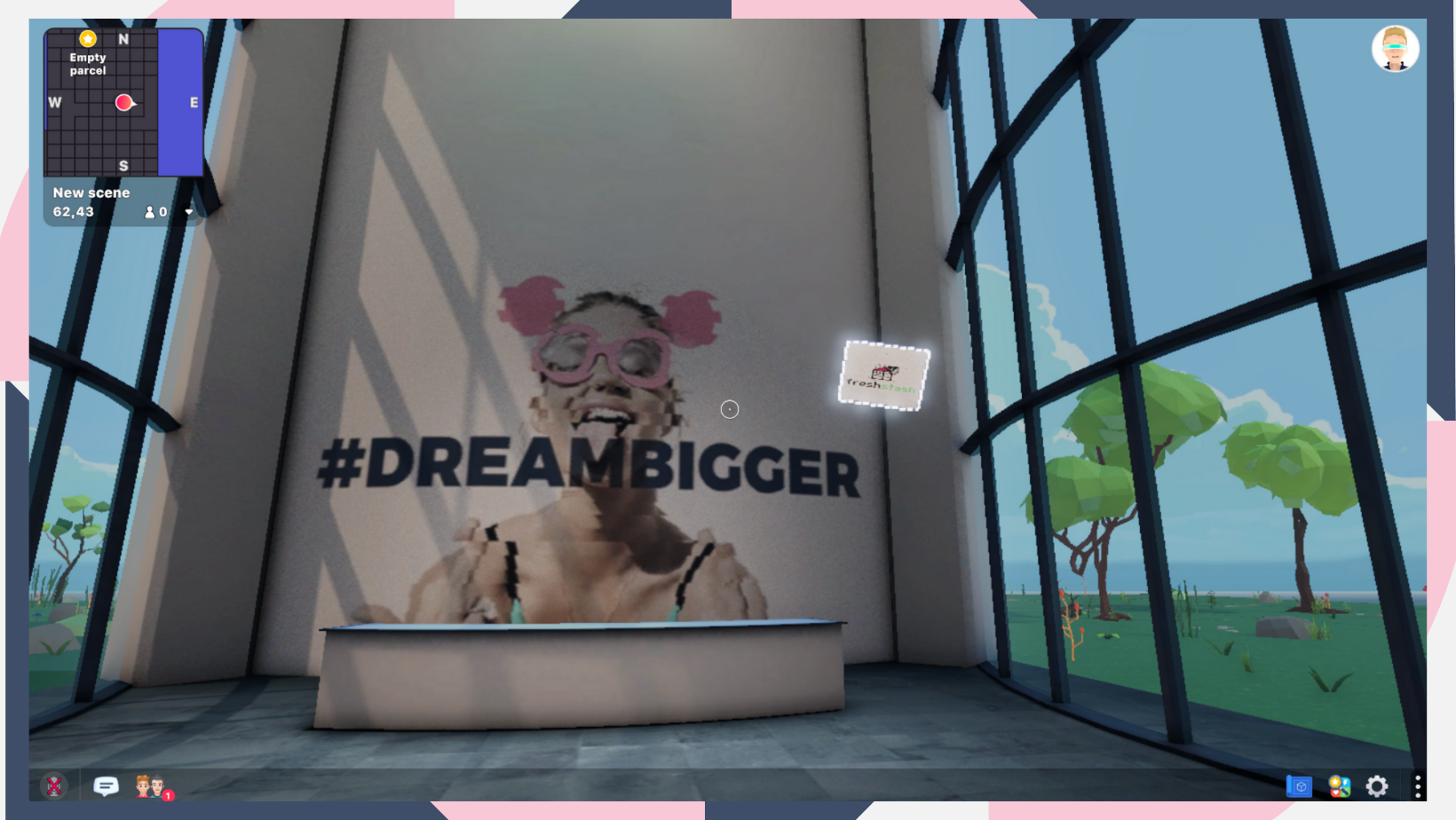 Forward thinking approach
With this future-forward vision, one of the leading global influencer marketing players Post For Rent is becoming an industry pioneer in what seems to be the future of the online world. We have yet to see the full scope of what the company has in store, but it will be interesting to witness how companies are going to shape their online presence, which now offers more room for innovation and differentiation than ever.
The creator possibilities are endless, with room for interaction now bigger than ever, not only with their audiences, but with their fellow influencers as well; fitness influencers can train together, foodies can cook together, travel influencers can share their experiences of the world together, and much more.
Metaverse space has already seen a constant rise in popularity, the price of the land, and other assets, and while more and more companies will want to join the party, the later they join the more costly it'll be.