A new influencer 'rich list' reveals some social accounts belonging to the older generation are potentially earning nearly £8000 a post.
An online clothing brand that specialises in comfortable and stylish clothing for older shoppers, has released a 'Granfluencer Rich List' after noticing how popular older generations are becoming on social media.
There are plenty of 'Granfluencers' out there who have amassed large followings, even attracting brand partnerships and sponsored posts, making big earnings for their efforts.
However, don't be expecting to see the stereotypical pensioner blowing up on Instagram or TikTok, these Granfluencers wear fresh designer outfits, and travel in style – essentially showing Gen Z and millennials how to live their best life.
Who are these famous Granfluencers?
30 influencing pensioners were analysed in order to establish the Granfluencer Rich List. 99-year-old fashion icon, who some may call an 'Insta baddie' Iris Apfel, took the top spot on the list with a staggering potential earning of nearly 56K a year.
Iris describes herself as a 'geriatric starlet'. Since her career as a Granfluencer began, she has developed a limited-edition collection of makeup for MAC cosmetics and a jewellery line that she sold on the Home Shopping Network. Iris' work didn't stop during the pandemic either, as she took this time to release her own colouring book, and there has even been a Barbie doll made in her honour, featuring her signature oversized glasses.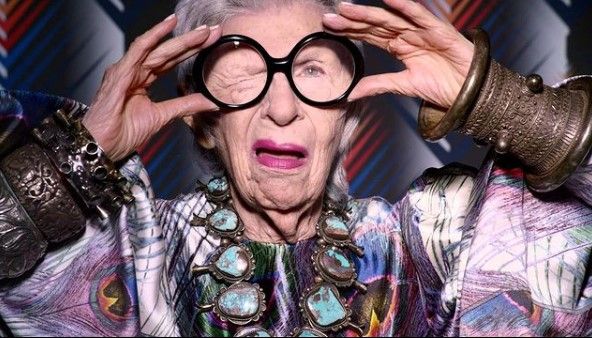 Coming in at a close second on the list is Grece Ghanem, with a potential earning of just over £55k a year. Grece is another style icon and has been the centre of many online style guides showing others how they can pull off her look. However, the 52-year-old isn't just an influencer, she also works a day job as a personal trainer.
In the UK, the highest-earning Granfluencers are Pauline and Geoffrey Walker, who stole the hearts of many when they went viral in 2020 after an emotional plea on Instagram for their stolen purse to be returned. The couple now has more than 340k followers on Instagram and could earn up to £1,250 per post or £22.5k a year.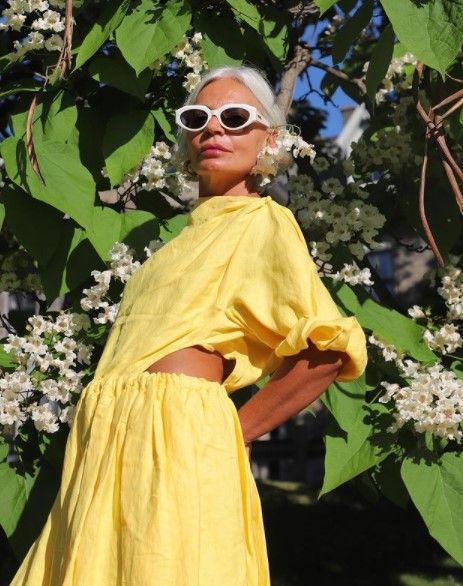 What is the appeal?
So, why would you want to follow a Granfluencer alongside or instead of influencers who are similar in age to yourself, and post content and recommendations that you can relate to? Perhaps because they make us feel nostalgic, or comforted. It cannot be denied that many of us find ourselves comparing our lives, achievements and appearances to successful influencers we see on social media.
Following Granfluencers takes away this element of comparison, and allows us to find entertainment in their content, and in some cases, they may remind us of our own grandparents. Granfluencers are here to stay!