Snapchat's new editing tools, gifting and marketplace
Many of you may associate Snapchat with a teenage audience, acting as an image, video, and text-based instant messaging platform. Snap Inc, the team behind Snapchat, is putting new initiatives in place which will mean the app will have more to offer for both users and creators.
In order to grow its creator community, Snap Inc. will be launching 'Story Studio' later this year, free to iOS users. The standalone app will offer editing tools enabling creators to make professional content for mobile, on mobile. Story Studio will also allow creators to learn more about the current Snapchat trends, helping them to shape their content.
Among various other new features, including a scan feature that helps users scan photos to shop similar items, and the opportunity to 'gift' Snapchat creators, Snapchat will also be launching its own creator marketplace.
Similar to TikTok's creator marketplace, brands will be able to use this new portal to discover and contact verified creators, starting with top AR lens creators and, in the future, 'Snap Stars' and Creators on Spotlight.
You can now shop live on Facebook
Take your classic 80s shopping channel – but modernise it for the social media generation. Facebook's new live shopping launch will allow users to watch brands show, use, and explain their products, and when you see something you like, you can purchase the product directly through Facebook by tapping on the product featured in the stream and checking out.
Facebook's live shopping events will take place every Friday through to the 16th of July. The first session took place last week, and allowed Facebook users to purchase products from brands falling under the theme 'Glow Up'. Future themes will include 'New Fashion Finds' and 'Self Care Spotlight'.
As well as driving sales, live shopping on Facebook will allow brands to develop relationships with their customers, showing the personality behind the brand and answering customers queries. Facebook has provided a full brand line up for the upcoming live shopping Friday's, including the session times so you can prepare to tune in.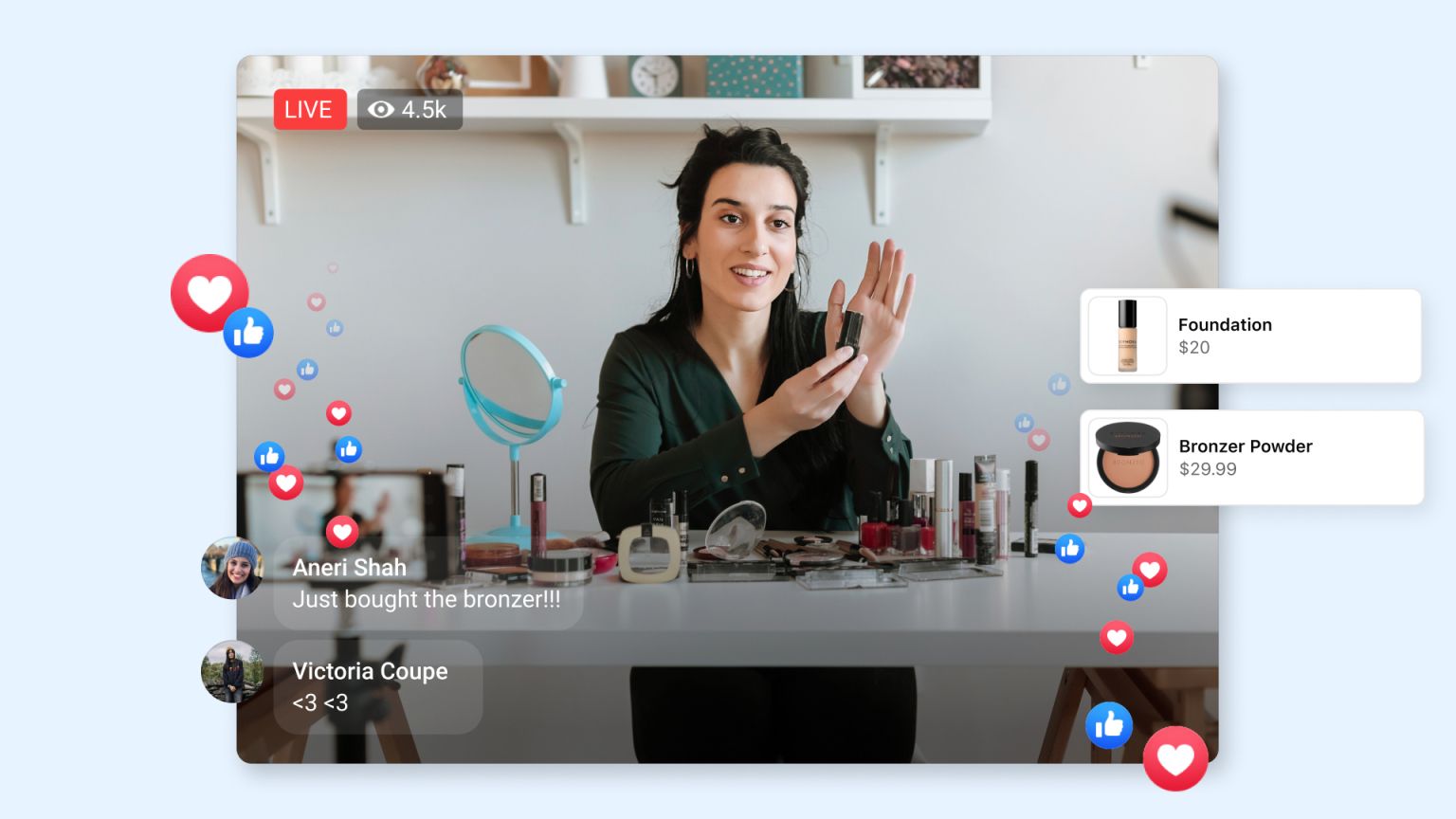 New Instagram insights make Reels more appealing
Aligning with its competitor, TikTok, Instagram has started tests increasing the maximum Reel length to 60 seconds, up from 30 seconds. Alongside the increase in Reels length, Instagram is now offering performance insights for Reels and for live streams, in order to allow creators to make the most of the opportunities on the app.
Instagram said: "Based on feedback from creators and businesses, today we're launching insights for Reels and Live. We have been inspired by the ways our community has embraced these content formats and want to make sure creators and businesses can understand how their content is performing."
More insights on Instagram means that brands and creators can strategically approach their posting strategies, allowing for greater reach, engagement, and sales (if that is what you're driving). These new tools could encourage more people to experiment with Reels.
As these new features become more established, we would love to know how they are working for you. Reach our Journalist, Neve Fear-Smith, on LinkedIn to open the discussion.