We'd like to thank the industry as a whole; the positive response to our call for judges was brilliant to see. Your nominations, and applications, have meant that the team has been able to curate a diverse and representative panel of experts, who will be able to use their industry experience to select the deserving winners.
Introducing the second wave of judges…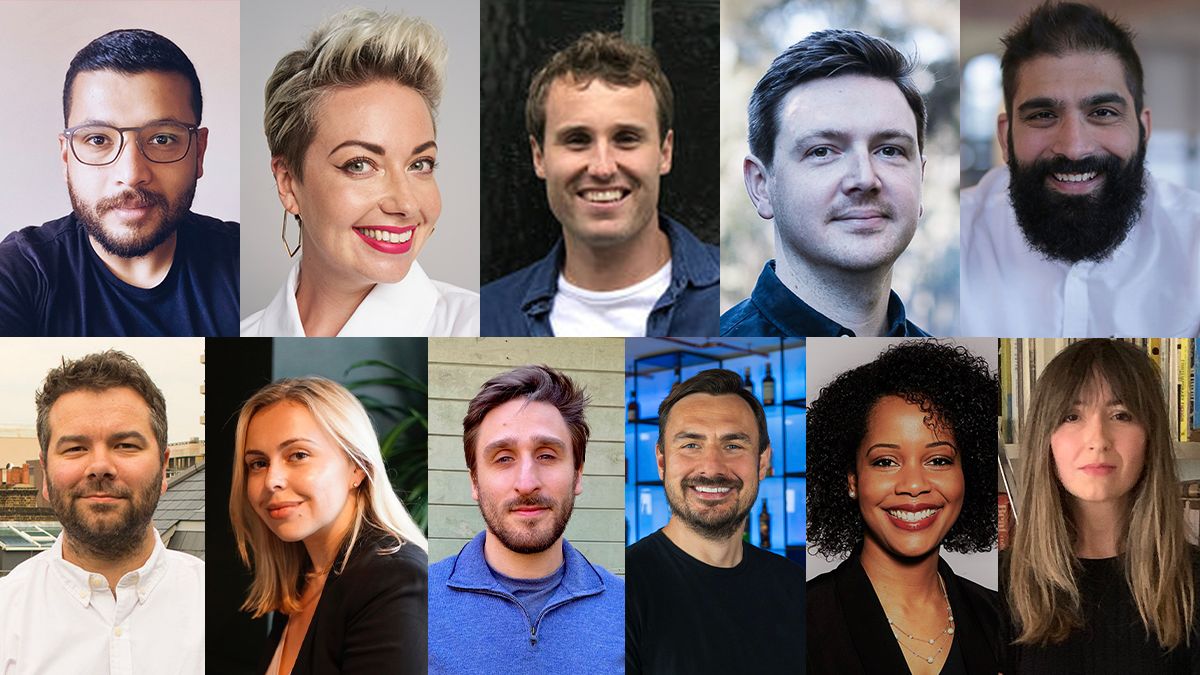 In her current role as global head of consumer and digital marketing for L'Oréal owned brand, SkinCeuticals, Alicia is responsible for the strategic planning and omnichannel innovation for over 40 international markets. Beginning her career in consumer technology, working in product marketing at Amazon, Bookish.com, and Microsoft has since led Alicia to lead brand campaigns, and scale best-in-class website experiences for the likes of Lancôme, Kérastase, and Shu Uemura, for L'Oréal.
As well as piloting the highest quality of execution within her professional role, Alicia is active and passionate about community engagement. She is a member of Alpha Kappa Alpha Sorority, Inc, mentors first-generation college students with America Needs You and was an Executive Leadership Fellow with the Council of Urban Professionals. Alicia has also received multiple awards, including but not limited to her recognition in the '30 Patrons of Progress' by Curiosity Lab for her work as brand ambassador for St. Jude Children's Research Hospital.
Martin Jaskolowski

Martin is the global head of advertising for premium blended scotch whisky brand, Chivas Regal, owned by Pernod Ricard. His passions lie in seeking new challenges and working resourcefully to create thriving marketing campaigns. With over 13 years of experience in brand marketing and advertising, having worked both client and agency side, Martin has learned how to develop and execute a variety of brand strategies, brand platforms, commercial partnerships, events, and digital activations for premium and luxury brands across the globe.
Prior to his role at Chivas Regal, Martin gained experience within the luxury brand market working predominantly within the automotive space. Martin's role as head of digital and content at Aston Martin helped to pave the way for his success today.
Now based in London, Philip moved from the Netherlands to launch his career in the influencer marketing sphere. Exploring different avenues of the industry has allowed Philip to gain experience in the specialist influencer agency space, to the world of influencer tech. Philip is currently in the role of influencer marketing manager at Formula E, the first sport to have a certified net-zero carbon footprint since inception.
Philip is vocal and passionate within the industry, having shared his knowledge of influencer marketing at events such as the Brand Festival in Budapest, and the Festival of Marketing in London. He has also sat on panels for the likes of Shoreditch House, providing insights for its influencer marketing launch event. Philip brings experience, knowledge, and passion to our judging panel.
Tom began his influencer marketing career at two of the UK's stand-out digital agencies, Glue and Work Club, allowing him to work with International clients including Nespresso, Guardian Media Group, and Heineken Global Brands. He also led the comms launch of TikTok across Europe for Ogilvy, delivering a series of hugely inventive and award-winning creator first campaigns.
Now in the role of client services director at the innovative influencer marketing agency, SEEN Connects, Tom works in partnership with clients to develop bespoke social content and high-profile talent collaborations. Tom now leads a team of specialists at SEEN Connects – developing hugely innovative work for clients including Mars Wrigley, eBay, and Panasonic. Hecares deeply about developing creative products by finding original and unique ways for brands to tell relevant stories that connect with people.
Kate Mander

With over a decade of experience in the talent industry, with her knowledge and experience, Kate founded her company Straight Talk Talent in 2020. Straight Talk is a talent partnerships agency uniquely placed to build rich, meaningful, and authentic partnerships between talent and brands, bringing new depth to campaigns and delivering real value.
Prior to launching Straight Talk Talent, Kate held the role of head of talent partnerships at The Stylist Group, where she led and strategised all commercial and event partnerships. Her role at The Stylist Group allowed her to work with some of the world's biggest brands like Coty, NatWest, Amazon, TK Maxx, and Adidas. Kate also has experience working as a talent agent – she built and managed the careers of household names including Clara Amfo, Gizzi Erskine, and Emma Bunton.
Ben, a founding member of AIMCo (Australian Influencer Marketing Council) is an established key player within the media industry, who champions the effectiveness of influencer marketing. He has driven award-winning work in the influencer space for brands including Samsung, DiDi, and Audi. With over a decade of media experience, Ben has extensive knowledge across social, talent and partnerships, for a variety of leading international companies and agencies, including IMG and We Are Social.
Ben's current role is senior account director at We Are Social, the global, socially-led creative agency, where he delivers effective work in creative, editorial, production, paid media, influencer outreach, and stakeholder management.
Throughout his career, Oscar has worked on and directed strategic campaigns for a roster of globally recognised brands such as Coca-Cola, American Express, and Netflix – the list goes on. Oscar is now in the role of executive creative and digital director of strategic-creative firm, Porter Novelli, leading the creative and digital unit for the regions of Central America, the Caribbean, Ecuador, and Peru.
With 13 years of experience in advertising, marketing, and strategy – Oscar has developed his passions in areas such as cultural behaviors and how these can become business opportunities. His passions have led to Oscar achieving awards from the likes of the Festival Volcan Costa Rica, Effie Awards Costa Rica, as well as being shortlisted for a Cannes Lions award.
Edward is best known for founding Billion Dollar Boy in 2014, for which he continues in the role of CEO. Billion Dollar Boy was one of the first influencer marketing agencies in the UK, and now, seven years later, Edward has grown the business hugely. As it stands, BDB now has a team of over 100 people, speaking over 30 languages.
Edward's passions are in harnessing the power of influencers to win hearts, catch eyes, and reinvent advertising as we know it. This year, Edward will bring this passion, along with hard work and experience, to our Influencer Marketing Award judging panel.
With a background in financial services, Emily discovered her passion for influencer marketing in 2016, when she started blogging as a creative outlet. She noticed that there was a huge opportunity for bloggers and influencers to collaborate with brands, so decided to turn her passion into a career, this led Emily towards her first influencer marketing role at Takumi – one of the UK's first influencer platforms.
After spending some time in the US working with TRIBE, the influencer and content marketplace, Emily is now back in the UK, and currently in the role of head of influencer at MediaCom, one of the agency's fastest-growing divisions within content marketing.
In his role as senior business development director at SuperAwesome, a company that aims to make the internet safer for children, Alvin helps brands and agencies to connect with the new, powerful digital generation of children and teenagers as effectively and safely as possible.
Alongside his role at SuperAwesome, Alvin is a role model and mentor at Media For All (MEFA), where he helps BAME talent enter and thrive in the media industry. Alvin has his finger on the pulse in regards to youth media, boasting over a decade of experience within the field.
As head of talent at M&C Saatchi Social, Lucy operates across a team who represent a diverse roster of influencers and entrepreneur talent, including well known names in the industry such as Saffron Barker, Dad V Girls and Nicole Crentsil. Lucy brings over 14 years of experience and knowledge in marketing, media, entertainment and talent to the team.
Lucy takes a creator first approach within her role, as she believes that authenticity underpinned with data is key to success. Having worked with an extensive roster of influencers, A-list actors, comedians and presenters, Lucy remains nimble in response to the ever-shifting landscape of creator partnerships.
Get involved
If you are yet to explore the first wave of judges, a panel that is representative of our industry, and inclusive of those from all areas of the influencer marketing sphere, then make sure you're up to date.
Stay tuned over the next couple of weeks for the final judge announcement, shaping our full panel of voices that will be judging your best-in-class influencer marketing campaigns.
There's still time to submit your entries too, our deadlines are as follows:
08.04.21 – Earlybird Entry Deadline
15.04.21 – Regular Entry Deadline
29.04.21 – Last Chance Entry Deadline
16.06.21 – Shortlist Announced
22.07.21 – The Virtual Awards
Submit your entries now to be in with a chance of whisking away a prize at this year's Influencer Marketing Awards.