The 2020 holiday season will be unlike anything the retail industry has ever experienced. On top of dealing with the ongoing impact of the COVID pandemic, we're in the home stretch of a trainwreck election season, following months of unrest over racial injustice, police brutality, and growing unemployment and economic uncertainty. All of these issues have converged into one year, changing everything about the way people work, live, think and behave.
One of the biggest changes was the massive shift to doing all things online. This shift, though not entirely new, accelerated the decline of the brick-and-mortar retail industry, and caused a surge in online and social commerce. Now, in the wake of pandemic shut downs and social distancing protocols, more than a third of consumers are now shopping online. While many of the defender brands were making the slow transition to ecommerce, D2C brands have been growing faster as more consumers shop online.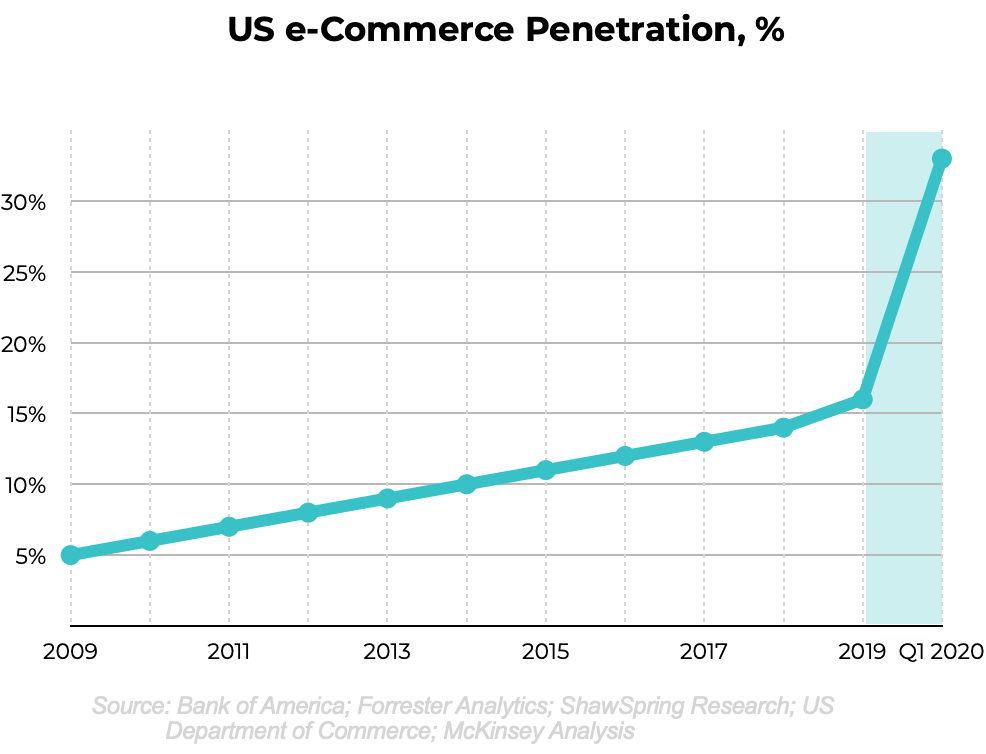 Between the pandemic ripple effect and the change in consumer behaviour, marketers have had to rethink how they communicate with consumers. For many big brands that saw an increase in their business due to the pandemic, that meant hitting pause to avoid seeming opportunistic in the face of a crisis. In an effort to mitigate this perception, many brands are relying on a more trust- and values-based marketing approach, leveraging customer reviews and trusted influencers. In fact, online shoppers have long relied on reviews and recommendations as part of their customer journey — a reality amplified by the e-commerce surge of the last six months.
As we move into the holiday season, it's important for brands to keep in mind that consumer spending might be lower than usual, but that doesn't mean it'll be non-existent. This year there won't be as many mall visits or a huge Black Friday blowout. Instead, consumers are looking for more useful and meaningful experiences, with brands they trust — and working with social media influencers is a great way to break through the noise, and earn the trust of online consumers.
Influencers in the new age of social commerce
The accelerated focus on trust-based marketing is powering a strong rebound for influencers for whom trust and authenticity is their bread and butter. Despite the decline of the travel, entertainment, and apparel industries — all of which made up a significant part of the overall influencer marketing spend — there's also been an increased interest from direct-to-consumer, telecom,  and CPG brands. All of these brands are clamoring for a way to connect with consumers in a meaningful way, and social media influencers provide the access brands need.
More than access, influencers lend brands the trust and validation so crucial to winning in social commerce. Against the backdrop of recent unrest over racial justice issues and the anxiety about the coming election, trust is even more important than ever. Before brands had the luxury of being apolitical, but today's consumers are mindful about buying from brands whose values align with their own.
All of this has changed how brands are working with influencers, who are especially sensitive to these issues. Many brands found themselves having to stand behind their values, and make a conscious effort to work with a more diverse and inclusive group of influencers.
In this kind of environment what drives sales is trust and relevance. What's more, the consumer journey doesn't follow a linear conversion path many marketers are used to. Instead, the journey is compressed and steps blended together, and brands are turning to influencers for the injection of trust, relevance, education, and validation necessary to drive sales in this new age of online and social commerce.
Here are some things to consider for leveraging influencers for maximum impact this holiday shopping season.
How much education does your target customer need?
The more unique and complicated your product, the more effort you need to put into education. For instance, everyone knows how a toothbrush works, but if you're selling a toothbrush with a high-tech innovation, you need to lean a little more on education. In this case, you find a trusted expert in the space, like a famous TV doctor, or a dentist with a following on TikTok. You might laugh and ask if that's a thing; the answer is yes.
What are you validating?
Maybe the value proposition for your product isn't the technology; maybe it's a mundane product that looks really cool. If that's the case, you don't need to spend time or money on the education piece. Instead, you need to focus on highlighting and validating your differentiator. A good way to do this is to find an influencer who's considered a trend setter, to validate the quality of your product and your company. Reviews are also really good in the validation phase of the customer journey.
What does the conversion path look like?
When it comes to driving conversions, you have to understand what platforms and channels your customers are familiar with, and build a path for them where they are. If your customers are familiar with and use Amazon regularly, it might make sense to drive them to that store. On Facebook and Instagram, there's no need to create friction by taking users out of the platform. In most cases they can make the purchase in the app directly. Each platform is different, and you want to create a path with as little friction as possible.
Stand behind your values
Don't pretend that what is happening in the news and media doesn't affect your brand. As a brand, you are an active voice in the conversation. It's important to stand behind your beliefs and be vocal when needed. Doing so will give your brand a personality, and by empowering your influencers to be genuine in their messaging and beliefs you will ensure that they are resonating with their audiences.
Influencers have the potential to become your secret weapon, for breaking through the noise of this chaotic and unusual holiday season, and infusing trust, relevance, and validation into the compressed online shopping journey. Answering these three questions can help you get clear on your value proposition and who your customer is, so you can identify the right influencers to deliver the right messages on the right platform.