Hannah Witton is an award-winning online creator and author, with her videos attracting 45 million views and 600k subscribers to her official YouTube channel.
Often regarded as one of the UK's leading voices covering a range of topics including sex, relationships, feminism, body image, gender and sexuality, her debut internationally selling book, 'Doing It' sold over 20,000 copies in its first year. The book candidly explores topics such as puberty and consent as well as how to maintain healthy relationships in a digital age. Hannah's second book 'The Hormone Diaries' comes off the back of her successful YouTube series of the same name.
She also heads up a podcast series called 'Doing It Podcast' where she talks about all things sex, relationships, dating and bodies with her chosen guests. She lets us into the busy life of a creator for the day…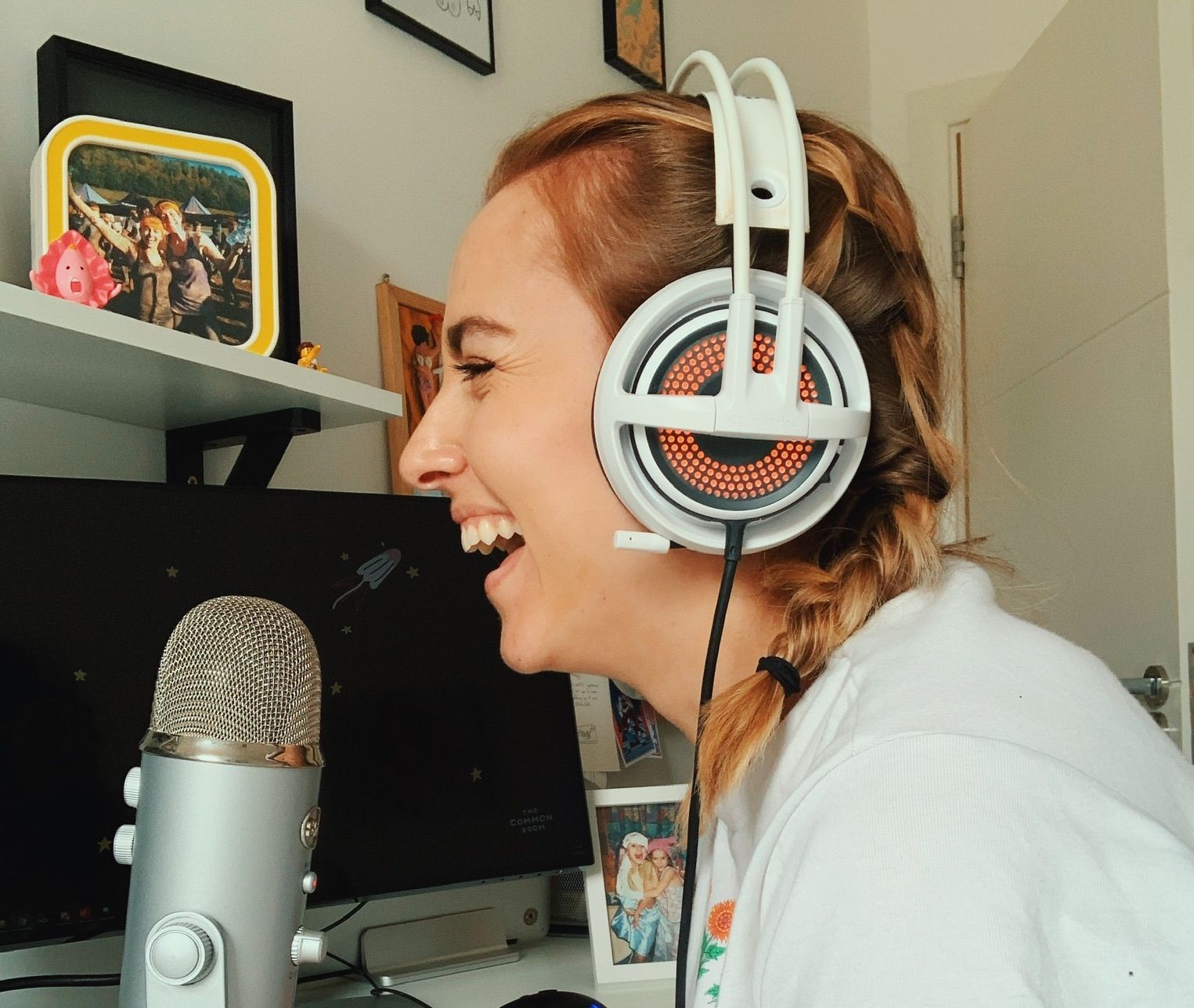 7:30am – My alarm goes off and I hit snooze a few times before getting out of bed. I've been going for runs every other day and today is a day off so I get straight in the shower. Today is also a filming day, which means I put on a face of makeup (most days in lockdown I don't wear any).
8:45am – I sit at my desk, I'm very lucky that our second bedroom is a home office/filming studio so I can separate work, personal and sleep time. I catch up on a few emails and make sure there's nothing urgent for me to do before I start filming.
9:15am – I set up my equipment and start filming. Today I'm filming a video for my Who Am I (in bed)? series where we've tackled different personality tests relating to dating, love and sex. I also need to film the intro and some extra clips for a video going out on my lifestyle channel of me learning a dance routine during lockdown. This whole process involves multiple outfit changes, doing some physical dancing and getting very sweaty (even filming on a hot day with the lights shining and windows closed is intense let alone actively moving around.)
After I'm done filming, I import all the footage onto my computer and in my shared Google Drive with my editor and using Asana for video project management I write up edit notes for the two videos.
11:30am – I'm all done and letting the footage sync whilst I take a break, get something to eat and watch some YouTube videos. I still very much love watching YouTube videos and seeing what my favourite creators are making and have to say.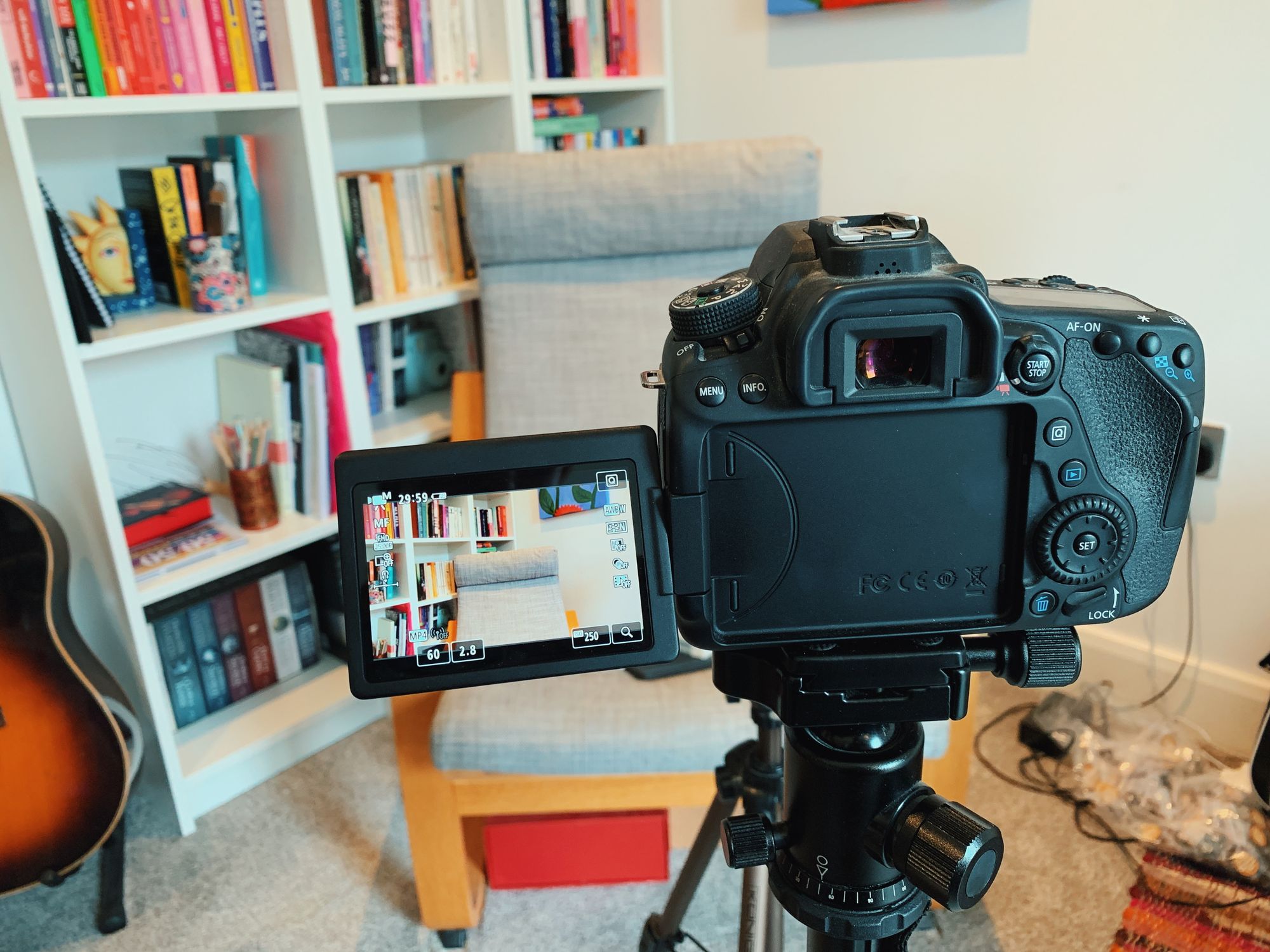 12:30pm – I hop on a quick online workshop with the Patreon Europe team about best practices on the platform. I've been on Patreon for six years and with the unpredictable nature of YouTube and advertising, I've found it's a really amazing way to involve my community in the behind the scenes and creating a more sustainable revenue stream.
1pm – I start working on my weekly newsletter. This goes out every Friday, it started out as monthly but during lockdown I thought I'd experiment with weekly and I've been really enjoying it. I've never been good at being consistent with blogging but the newsletter feels different and is an opportunity to "blog" almost but also share project developments, spotlight sexuality resources my audience might be interested in and share videos/podcast episodes they may have missed that week.
2pm – I'm cut short working on the newsletter because I have my mastermind call with two other creator friends of mine. We used to do these calls monthly where we would talk about any challenges we were having, get feedback on creative projects from each other but during lockdown we've been doing weekly and it has been so helpful.
Sometimes working in this industry as a creator can feel very isolating and lonely, and you're making all these huge decisions with no colleagues around you for support but this mastermind has been amazing for brainstorming ideas and accountability.
3:30pm – The call finishes, I'm feeling a sense of clarity and finish working on the newsletter.
4pm – Time to make this week's video live! Normally I would publish the video and then hop on social media to promote it but actually this week I'm taking a break from Twitter and Instagram so I have to force myself not to redownload the apps to promote the video. This feels new to me as I've not promoted a video on social media but it's good for my mental and emotional wellbeing to have this break this week. I spend the next hour checking the video performance and replying to comments whilst watching YouTube videos in the background.
5pm – Normally, I work until about 6pm but today I have a call with my mortgage advisor because my fixed term is coming to an end soon. So I spend almost the next two hours on the phone going through lots of boring but necessary life admin stuff. Halfway through the call, my partner comes home (he has to go into work twice a week).
7pm – The day is done, I can relax. I love switching off from the day by cooking dinner and we watch an episode of Community whilst eating (we just made our way through a rewatch Rick and Morty on Netflix and now moving on to Community).
8pm – After dinner, I actually need to lie down. It's just going to be one of those days where I don't leave this house but that's fine because tomorrow morning I'm going for a run. I lie on the sofa and play Animal Crossing for a bit and then I catch up on a few episodes of I May Destroy You, which is an incredible show.
10pm – I get into bed and read my book, I'm currently reading Wonderland by Juno Dawson.
11pm – I fall asleep between 11/11:30pm (because I aim for at least 8 hours' sleep). My partner doesn't fall asleep until much later so I've gotten pretty used to falling asleep to the sounds of YouTube videos he's watching.