Simmons, the nation's oldest mattress brand, called upon independent agency Burns Group to completely reinvent the brand at every level – from product design, pricing, retail channels, brand identity and advertising – for Gen-Z and young Millennial consumers who are, or will soon be, starting out on their own.
Snoozzapalooza | Simmons from Burns Group on Vimeo.
Key campaign objectives
The brand's new identity and "Just for Fun-ZZZ's" campaign, which began rolling out earlier this year includes a new interactive winking eye logo, product packaging, e-retailer storefronts, digital advertising, a new DTC website and social content – all designed by Burns Group.
Campaign process and execution
The campaign launched just in time to celebrate Simmons' 150th birthday and focuses on living, rather than sleep and leads with the brand's personality first, product features second – a stark contrast from typical mattress industry advertising.
Starting June 23, a group of five diverse TikTok creators – ranging from musicians to dancers to comedians to athletes – showed us how they turn up at the Simmons #Snoozzzapalooza – whether they're on the stage or in the audience.
Destorm Power, Montana Tucker, James Henry, Joanna Crauswell, Kailey Maurer will transport themselves to a festival that's beyond our wildest dreams via their mattresses.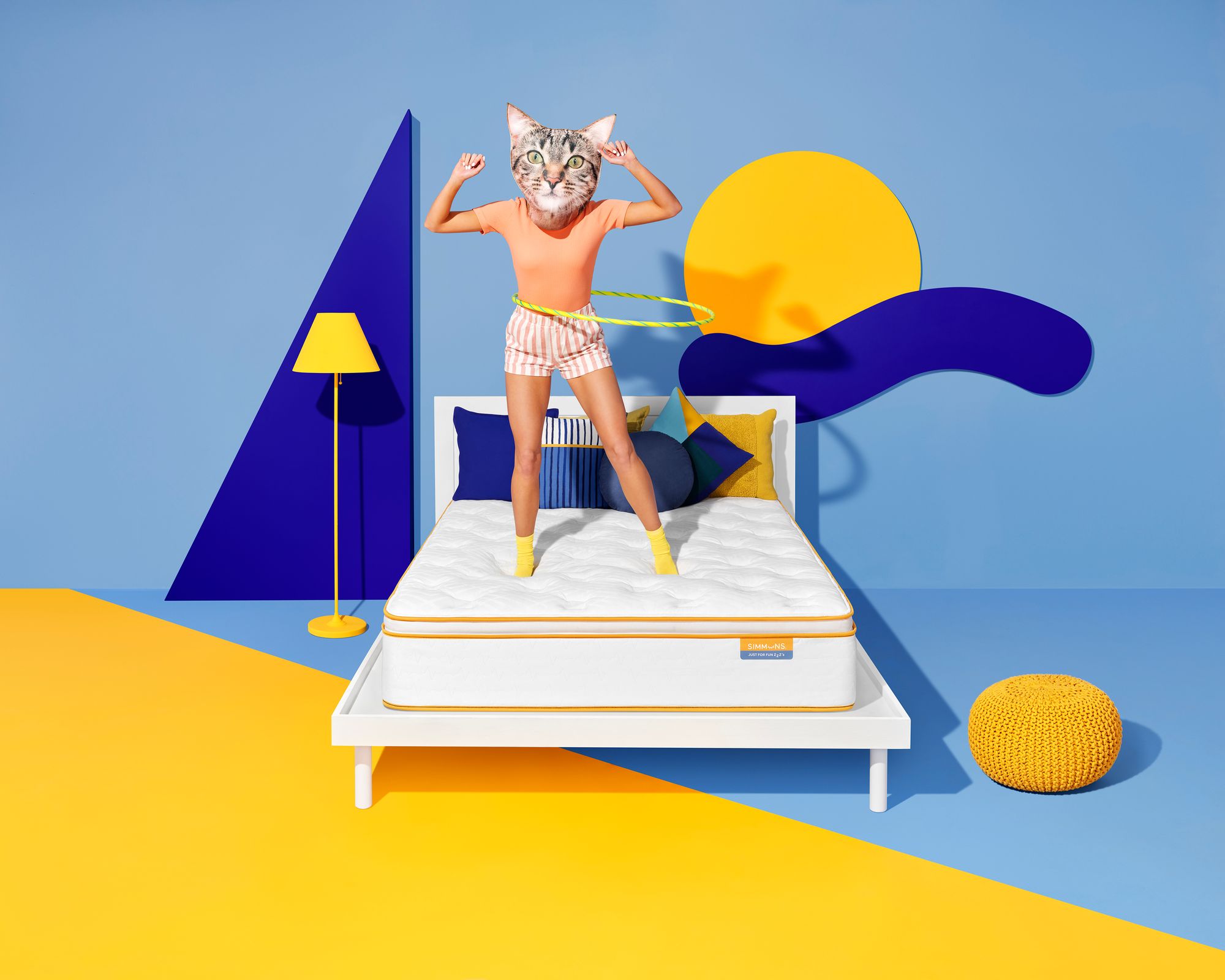 Creativity and innovation

This unconventional social-first strategy allows Simmons to compete for "bed-to-bed" with direct-to-consumer mattress disruptors while a refreshed retail channel, including e-commerce and brick-and-mortar retailers, is bringing Simmons to a new market – ultimately positioning the oldest brand to appeal to a new generation of mattress purchasers.

"Bringing the campaign to TikTok was the plan from day 1, but when young people began to lose a lot of the things they love about the summer – no concerts, no music festivals and no fun – we knew our campaign had to help fill the festival void. Simmons agreed to go all-in on the concept and we launched #snoozzzapalooza, a festival of TikTok creators that is part of our larger Just for Fun-ZZZ's campaign. This will help Simmons earn the love of young consumers and cancel one more thing – boring mattress marketing," commented Nicole Lucey, ECD of Burns Group.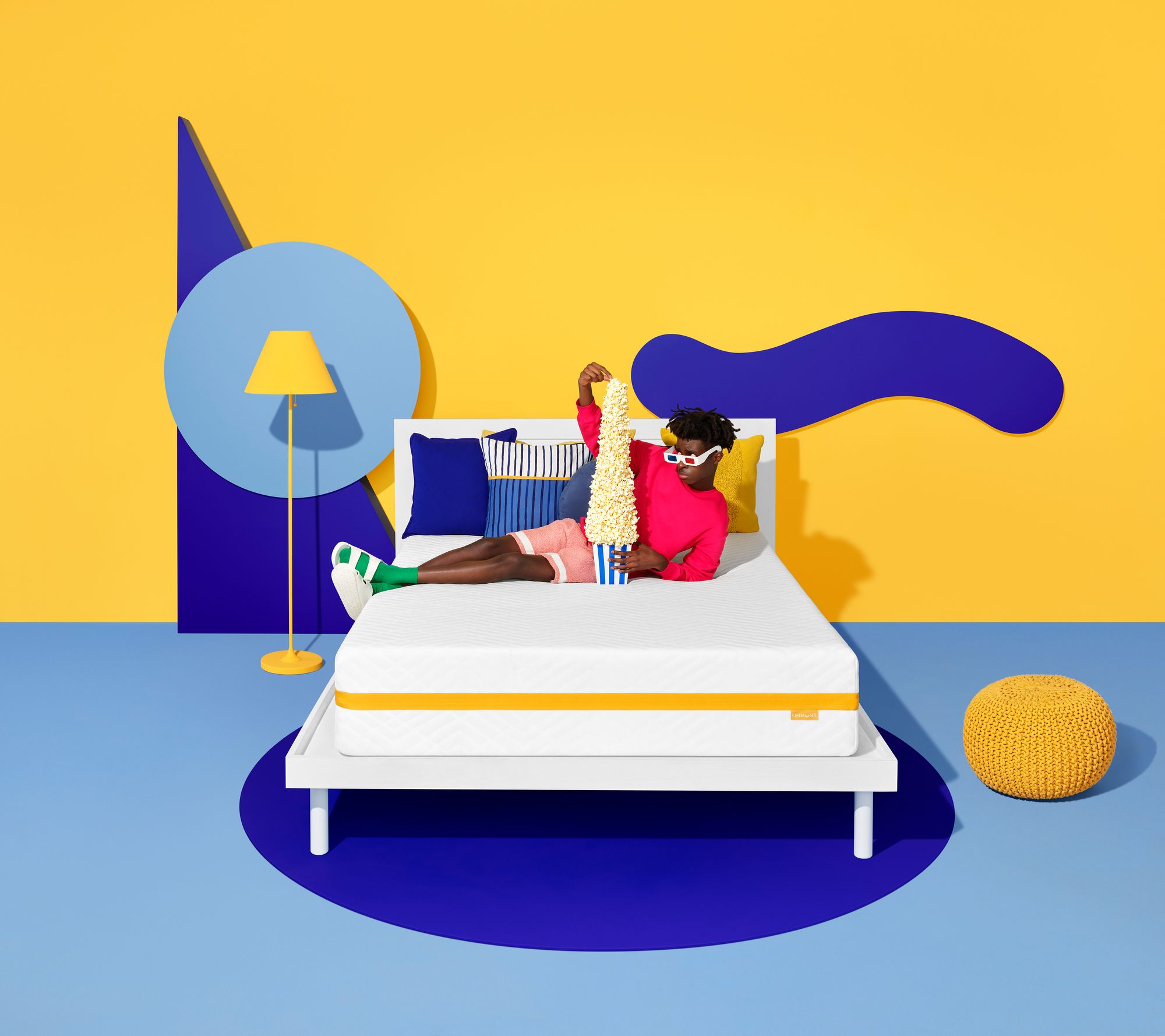 The results
The six-day challenge garnered 2.7 billion views, which is more than 92% above benchmark. 2.3MM videos were created by over 1 million video creators, which is 92% and 120% above each respective metric's benchmark. The campaign sparked a 104% increase in visitors to Simmons.com versus the week prior, a huge lift for a DTC brand.
"Simmons might be the oldest mattress brand, but we've never shied away from trying new marketing tactics. Our Fun-ZZZ campaign celebrates young consumers and the platforms they live on. By bringing the festival circuit and interactive culture they are missing into their homes now, we hope the affection we build for our brand will result in them bringing home a Simmons in the future," said Melanie Huet, CMO of Serta Simmons Bedding.
What's more, this campaign showcases Burns Group's expertise in reimagining legacy brands, leveraging a beginner's mindset to help older brands think like a start-up to relaunch to younger markets across new channels.