Instagram launched a video-music feature called Reels for Stories to rival TikTok in November last year. After appearing in Brazil in late 2019, the Reels feature is expanding to new markets so users in France and Germany can now create 15-second videos in the Instagram app. The Reels feature is similar to TikTok in that it allows users to edit the videos with various TikTok-like effects and add sounds and music.
Reels can be accessed through the Stories area where you can access songs, effects and options, which will allow you to create and edit short videos.
Instagram has made some changes to the feature since launching in Brazil. Complete videos have their own tab on user profiles next to tagged posts. If you have a public account, you can make them accessible to the wider Instagram community via a new area in Explore, similar to TikTok's "For You" tab, or share them in your news feed. The aim is to make the short videos more discoverable.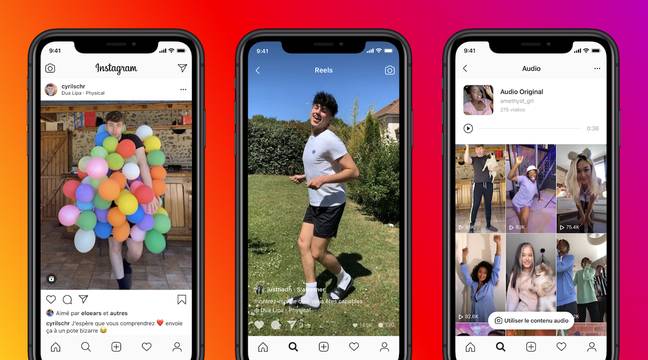 Instagram called upon popular personalities like Bilal Hassani, Nawell Madani, Issa Doumbia, and Studio Danielle to test the feature.
"Anyone can be discovered in 'Explore.' It's a huge stage for creators who can perform in front of an international audience," said Tessa Lyons-Laing, director of product at Instagram.