ASOS and influencer Zoe Sugg (AKA Zoella) have been warned by the ASA after one of Sugg's Instagram posts was not disclosed suffieciently, according to the advertising watchdog.
In July last year, Sugg posted an Instagram story from her official account that featured an image of her wearing a floral maxi dress and said "Lots of you loving the dress I'm wearing in my newest photos… it's from [Miss Selfidge]. Swipe up to shop… ([I've also popped it on my @liketoknowit profile if you'd rather shop straight from the app)."
If users swiped up on the post, the link took them to the product purchase page on ASOS' website. ASA noted that the "affiliate" disclosure was "obscured by the direct message icon" on the post.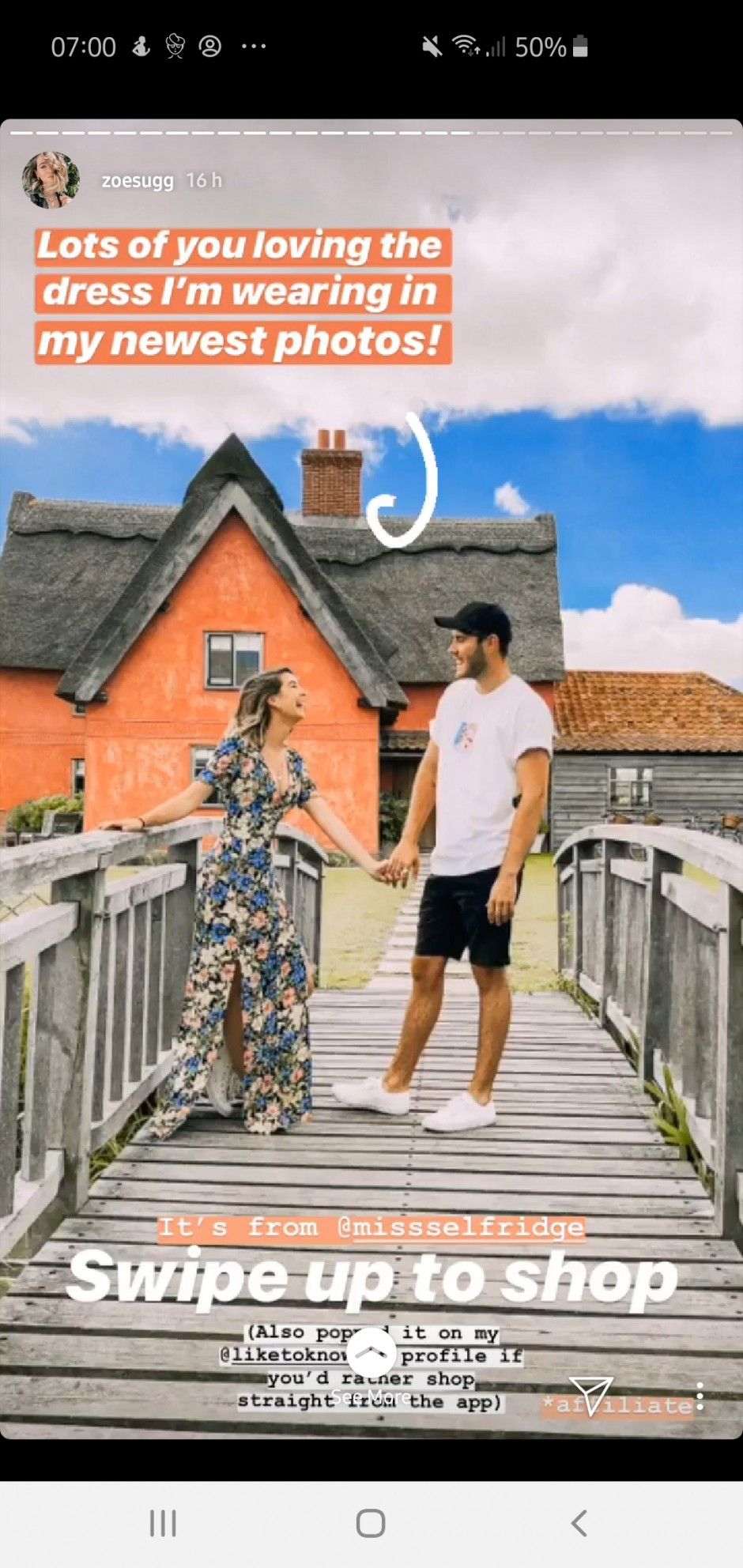 Sugg was an ASOS affiliate, meaning she could earn commission from ASOS sales through a third-party influencer network. A memeber of the public complained the post didn't meet current advertising guidelines.
ASA found Sugg and ASOS didn't make it clear that the content was, in fact, an ad and has banned the ad. According to the regulator, ASOS breached the rules as the "affiliate link was obscured by the platform's on-screen graphics when viewed on mobile."
In response, ASOS said they "they made it clear to all of their affiliates that disclosure labels needed to be clear and prominent."
The brand thought the story complied with CAP's guidelines on affiliate links by including the "affiliate" on the relevant section of the Instagram story. They also said they "accepted that the disclosure in the story was not sufficiently prominent," but said the company "believed that in principle the disclosure 'affiliate' should be considered adequate to signpost where there is a purely affiliate relationship in place between a brand and influencer."
ASA argued that not enough people know what the term "affiliate" means, making it unlikely to be sufficiently clear as a standalone label to ensure ads were idetifiable as such.
Sugg had apparently alread explained to her followers that she received an affiliate commission from brands and this would be her way of identifiying it, therefore saying it would be clear as to the nature of the relationship between Sugg and the third-party influencer network app.
The ASA has ordered that the post not appear again "in the form complained about" and in future, affiliate links must be made clear, for example, by including a clear identifier such as #ad.