Saiful Islam is co-founder of M.I.N, an agency that helps brands such as BBC, Rubicon and Co-op understand, connect and engage with the global Muslim market, worth over $2 trillion. Since its launch in 2017, M.I.N has been helping provide Muslims with the tools to share their own narrative and connect with leading brands.
Saiful is also a father, a salesman, a speaker, and a husband. "That's the problem with being a co-founder of a business
–
you have to be so many faces (often in many places), most of the time," he said.
"I have a plan for most of my days but things don't often go the way you plan. Welcome to the life of a co-founder, selling something most would consider 'foreign' in Western lands," Islam commented.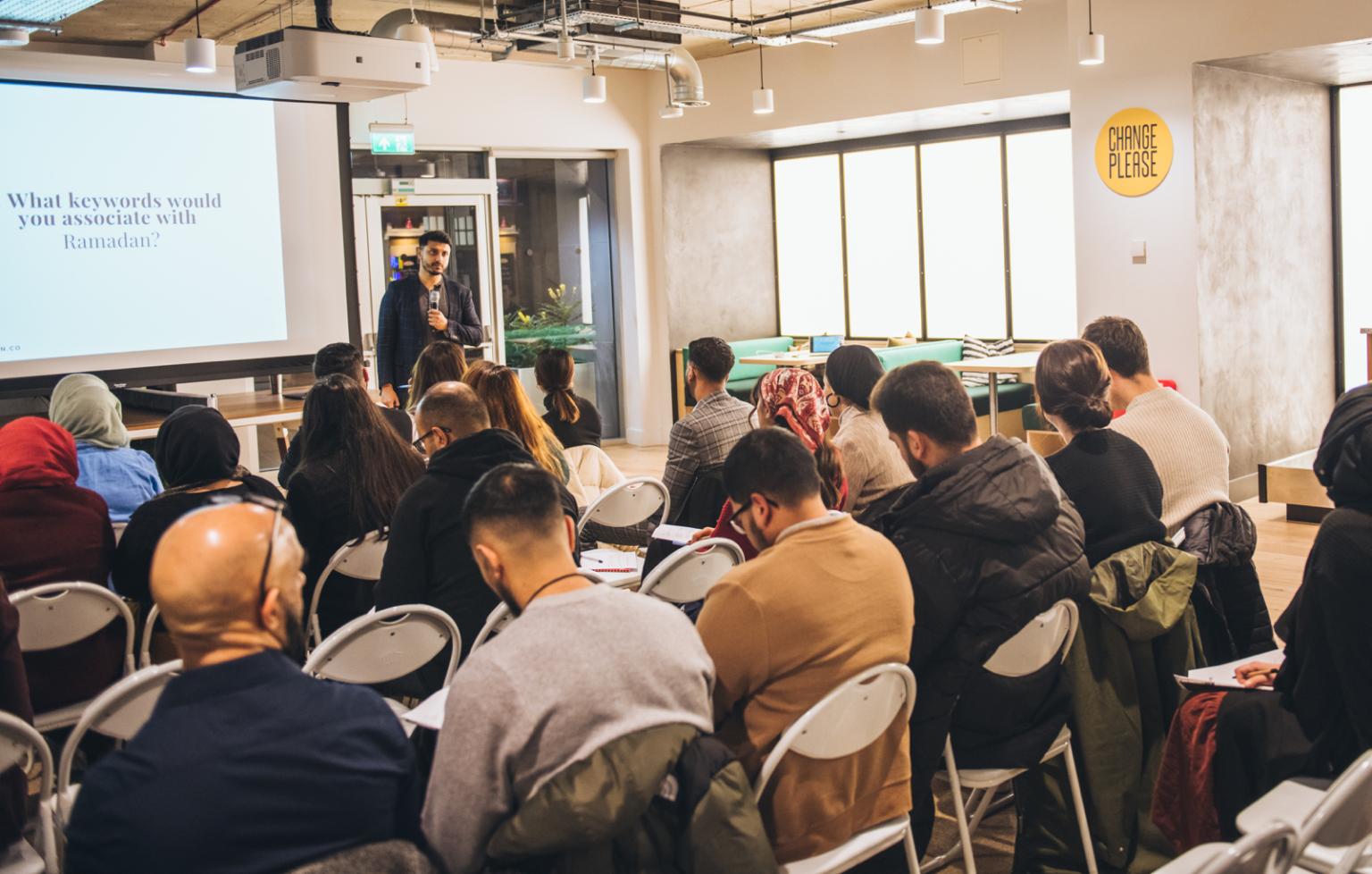 The night before:
The Three R's Routine
I'm a firm believer that a day's success is dependent on the preparation and rest the night before but, as I have a newborn too, I tend to sleep around 12-1am at the moment. When I do manage to sleep earlier, I try to have a wind-down process of 

reading
, reflecting and
r
eciting (beliefs, ambitions and visualisation statements) 

before I hit the sack to sleep.
The morning after:
4am:
Being a practicing Muslim, our days are centred around the five daily prayers.

 As we enter the spring and summer months, my mornings start from around 5am, however, after the clock goes back, this will be around 3am-4am. As I practice the Islamic faith, the time I get up in the morning is dictated by the morning prayer, which is around 4am-5am in the month of April.
Monday and Thursday are exceptions. As Ramadan is approaching, in preparation for the month of fasting, we tend to fast every Monday and Thursday to prepare us spiritually, physically and emotionally for the month of Ramadan.
6am:
After the prayer, I attempt to exercise (and fail).
7am-9am
: I try to have a power nap. It's unorthodox but needed.
9.30am
: It's time to dash to work because what's life without a good dash?
10am:
I chat with Omar, my M.I.N co-founder and then with the team and outstanding client work 


–
avoiding emails and notifications (as much as possible) until 11am.


10am-11am:
Work on my personal brand 


–
building trust around what we do. Normally around this time, I'm planning, working with our team and posting Linkedin content, sharing whatever insights we have that we feel will truly benefit others. The Muslim market is still a massively under-engaged market, yet mainstream brands are now starting to appreciate the value it brings. We look to share insights, data or examples of successes from influencer campaigns we've run that we feel the brands will benefit.
We want to bridge the gap of trust, rationale, and resonance through creating an understanding of this market in a manner by being helpful. We hope it will make a brand feel that it's time for them they engaged with this market that's worth nearly $2 trillion worldwide.
11am:
I check through all of my emails.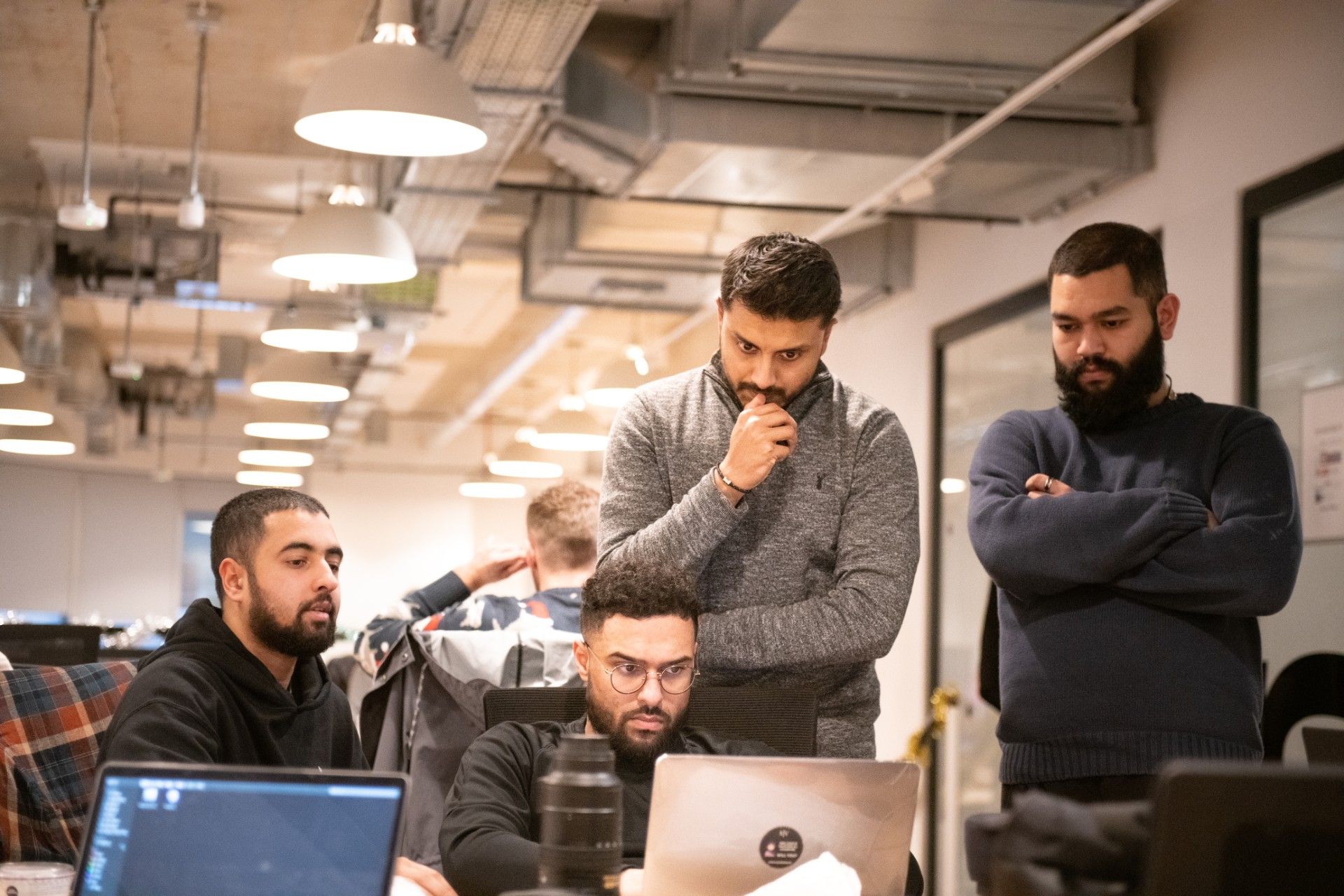 Noon:
I look through WhatsApp, have social media catch-ups and do some prospect planning. If you fail to prospect you prepare to fail.
1pm:
It's time for my second prayer of the day. 

It's a great time to check-in with one's self too and after the prayer, as a team, we share something beneficial just to remind us that our goals in life are not just all about work.
3pm:
It's normally crunch time for the day. I normally review creative content and proposals and have my calls with clients around this time – catching up, learning from them and creating solutions to the problems that they have together.
4pm:
Third prayer of the day and then if I've not had lunch by now, this is the absolute maximum I can last until. At the moment, in preparation for Ramadan, I'm trying a 3-3-1 diet (which I invented) where I'm only allowed to have chicken three times a month (although I barely get to three days without chicken at the moment), fish every three days and red meat once a month – so the menu for lunch most of the time is normally a bowl of hearty soup.
7pm
: Around this time I'm starting to wrap up work. Ramadan is normally the busiest time of the year for the agency, so I normally review the goals I had, reschedule them for tomorrow as most of the time I don't achieve them, and then review and plan other critical work that needs to be done for clients for the rest of tomorrow's day.
9pm:
As I'm lucky enough to be a new father, I'm now home to spend time with my little one, most of the time trying to make up the gap between how many times my wife has made her laugh vs. me. Once she's asleep, it's time to start the whole 'night before the next day' process before I get my 40 winks. Crazy. But is life supposed to be any other way?